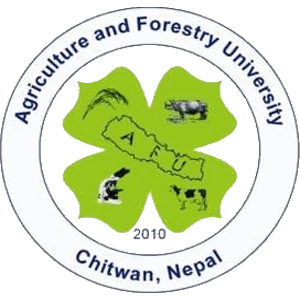 AFU Extended Deadline to Apply for M.Sc.Ag. and M.Sc.Ag. Biotechnology Admission Entrance: Agriculture and Forestry University (AFU, Faculty of Agriculture, Dean's Office, Rampur, Chitwan, Nepal Notice regarding extension of admission period for postgraduate students of agriculture
For the students who have reached the minimum educational qualification required to study in the educational programs of various subjects at the postgraduate (M.Sc.Ag./M.Sc.Ag. Biotechnology) level conducted in the Faculty of Agriculture for the academic session 2078/79; Application requested till 2078-09-25; Due to special reasons, the deadline for filing the application form will be 2078-10-04.
In addition, the entrance examination will be held on 2078-10-07 at 11:00 am in the office of the Dean of the Faculty of Agriculture. Detailed information regarding admission can be found on the University website www.afu.edu.np or on the information board of this faculty.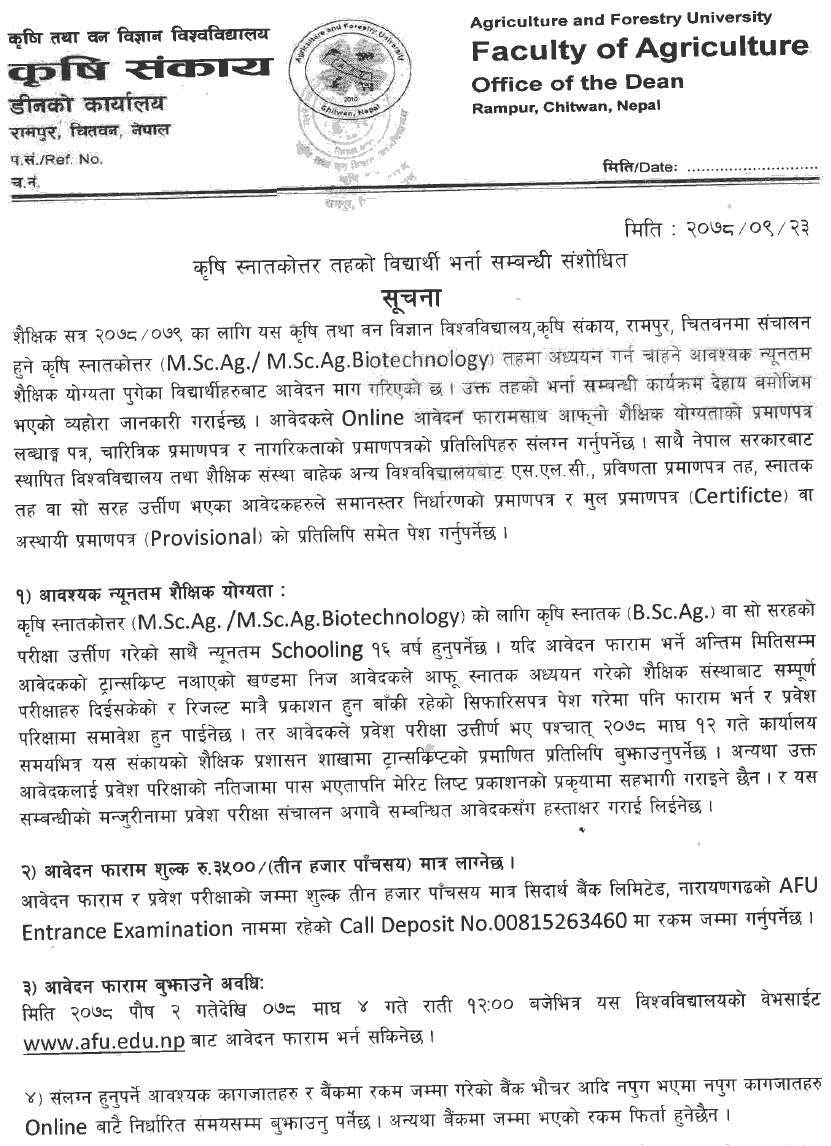 Notice