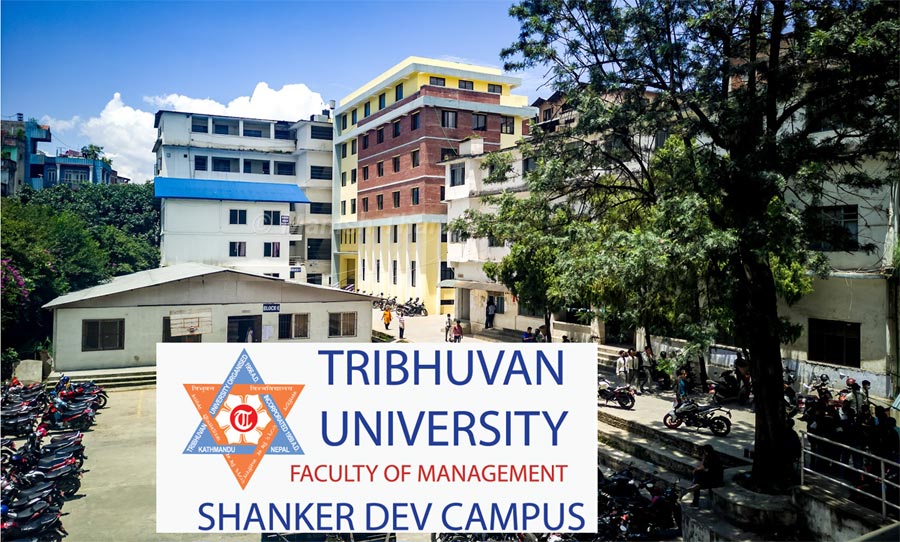 Shanker Dev Campus Notification regarding admission of application for admission to the BBA/BIM/BBM/BBA-Finance program: Students who wish to study BBA/BIM/BBM/BBA-Finance in the academic session 2079 at Shanker Dev Campus must pass the CMAT exam conducted by Tribhuvan University Faculty of Management, Dean's Office with 60% in 10+2 or minimum CGPA 2.41 and each of class 11th and 12th. Students who have obtained a 'c' grade or above in the subject are informed to apply from 7:00 am to 4:00 pm from 2079-06-02 to 2079-06-07.
Required Documents for Admission: Photocopies of the following documents should be attached with the application.
1) Photocopy of 10+2 transcript or class 11 and 12 pass mark sheet.
2) Photocopy of character certificate of 10+2 if obtained.
3) Photocopy of profit letter of SEE.
4) Photocopy of Character Certificate of SEE.
5) Photocopy of CMAT Scoresheet.
Scholarship:
Among the students who have studied SEE and 10+2 from government and community schools of Nepal, the management faculty, and Dean's office rules provide scholarships, so students who have completed their studies from such schools, and who are interested in scholarships, are informed to apply for the scholarship in the prescribed format from the Dean's office. Also, such students have to submit the recommendation of the village or municipality where the said school is government or community with the application.
Note: All concerned are informed that the campus will remain open for admission purposes (distribution of student admission forms and understanding of forms) even on public holidays from 10:00 am to 3:00 pm.
Notice Published Date: 2079-06-02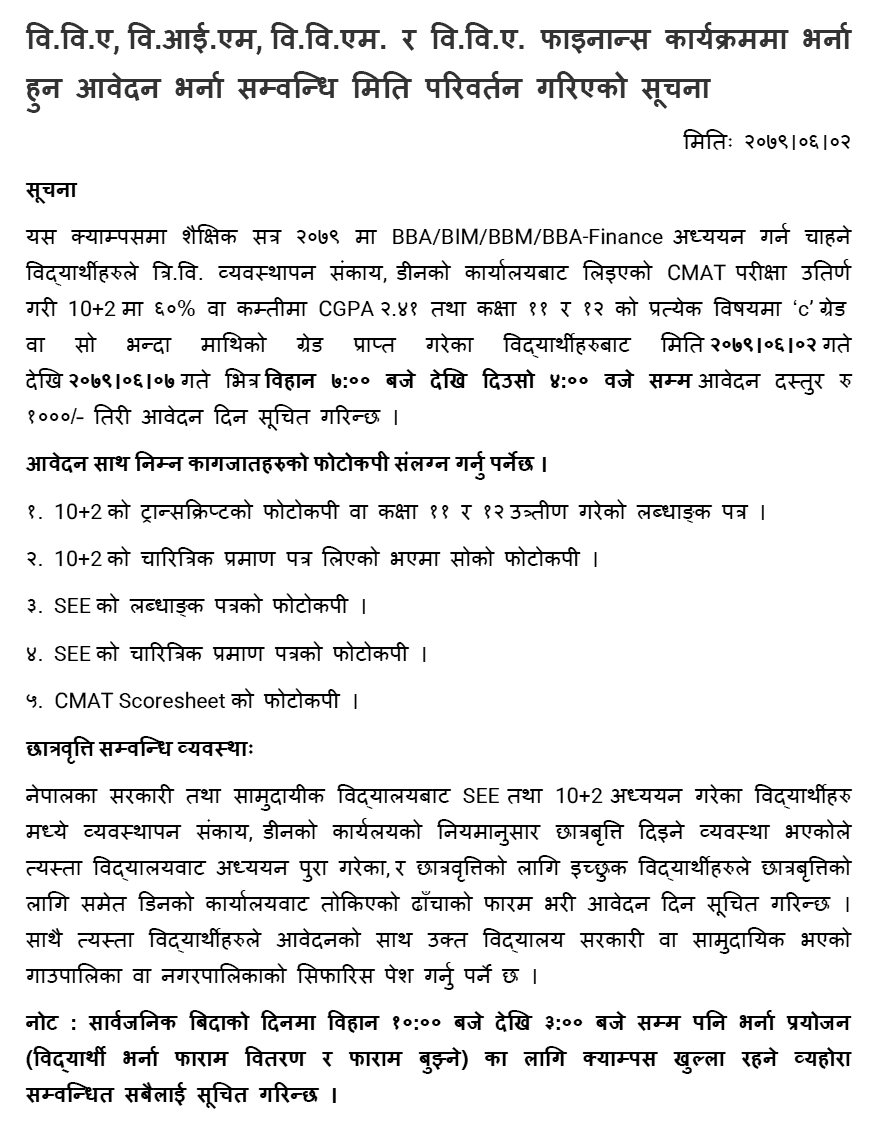 Admission Open
BBA Admission