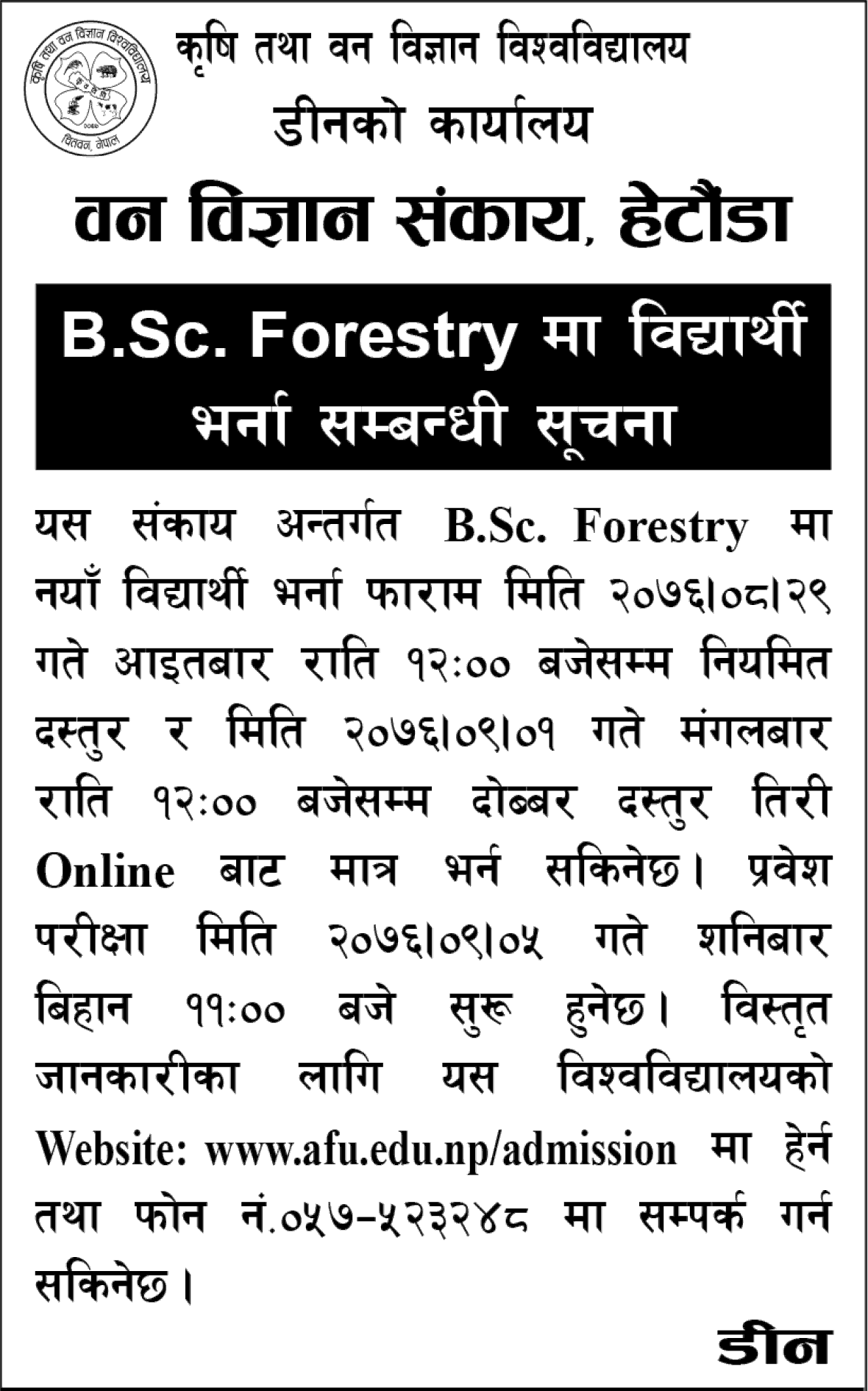 Office of Agriculture and Forestry University, Dean Office, Forestry Science Faculty, Hetauda
B.Sc. in Forestry Student Enrollment Notice
Under this faculty, the B.Sc. the new student enrollment form in Forestry will be filled only with regular till 12:00 pm on Sunday 2076/08/29 and Dual fees by 12:00 pm on Tuesday 2076/09/01.
The entrance exam date will start at 11:00 AM on Saturday 2076/09/05.
For detailed information visit the University's website: www.afu.edu.np/admission and phone no. It may be contacted at 057-523248.
Forestry Admission Notice from Agriculture and Forestry University 2076-2077 - Click Here to Download PDF File