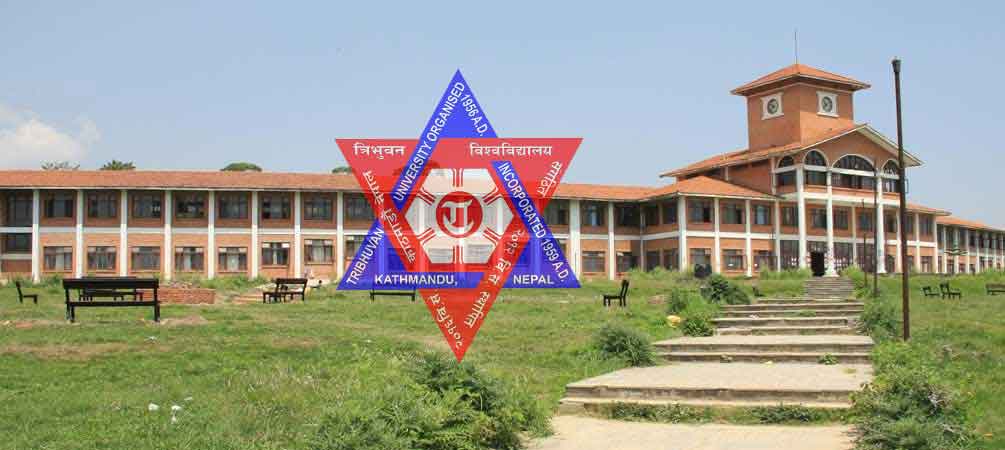 Dean's Office, Tribhuvan University Faculty of Management, (Examination Control Division), Kirtipur, Kathmandu, Nepal Notice Regarding Publication of Result of Common Management Admission Test (CMAT)- 2022
Tribhuvan University, Faculty of Management, Dean's Office dated 2079-05-30 (BBA/BIM/BTTM/BHM/BBM/BMS/BBA-F Program Entrance Test (CMAT- 2022) conducted on 15th September 2022 - Date 2079- The results have been published as per the decision to publish the results in the meeting of the Examination Steering Committee held on 06-01.
Nate:
1) The examination results of roll no NATHM-0215, IMS-0052, and SDC-183 candidates have been postponed.
2) For BBA/BIM/BTTM/BHM/BBM/BMS/BBA-F admissions, candidates who have cleared the CMAT-2022 examination will have to follow the necessary procedure for admission on the basis prescribed by the respective campus/college for admission. For the selection of students studying for the scholarship, the Management Faculty Dean's Office fills the form placed on TU's website www.tudoms.org and www.fomecd.edu.np, and the scholarship is determined according to the Student Scholarship Decision No. 26662 passed by the TU Executive Council and the Management Faculty Scholarship Procedure - 2079 Admission will have to be done by publishing the selection list in full compliance with the related rules.
The list of students who have been selected for the said scholarship must be sent to the Dean's Office Management Faculty Tribhuvan University within 15 days from the date of completion of enrollment.
3) After the selection of students for regular admission and publication of the list, based on the prescribed number of seats, the list of merit list should be published. If admission is not done within the time given in the first list, it is mandatory to publish the eligibility list according to the Second and Third requirements and enroll on the same basis.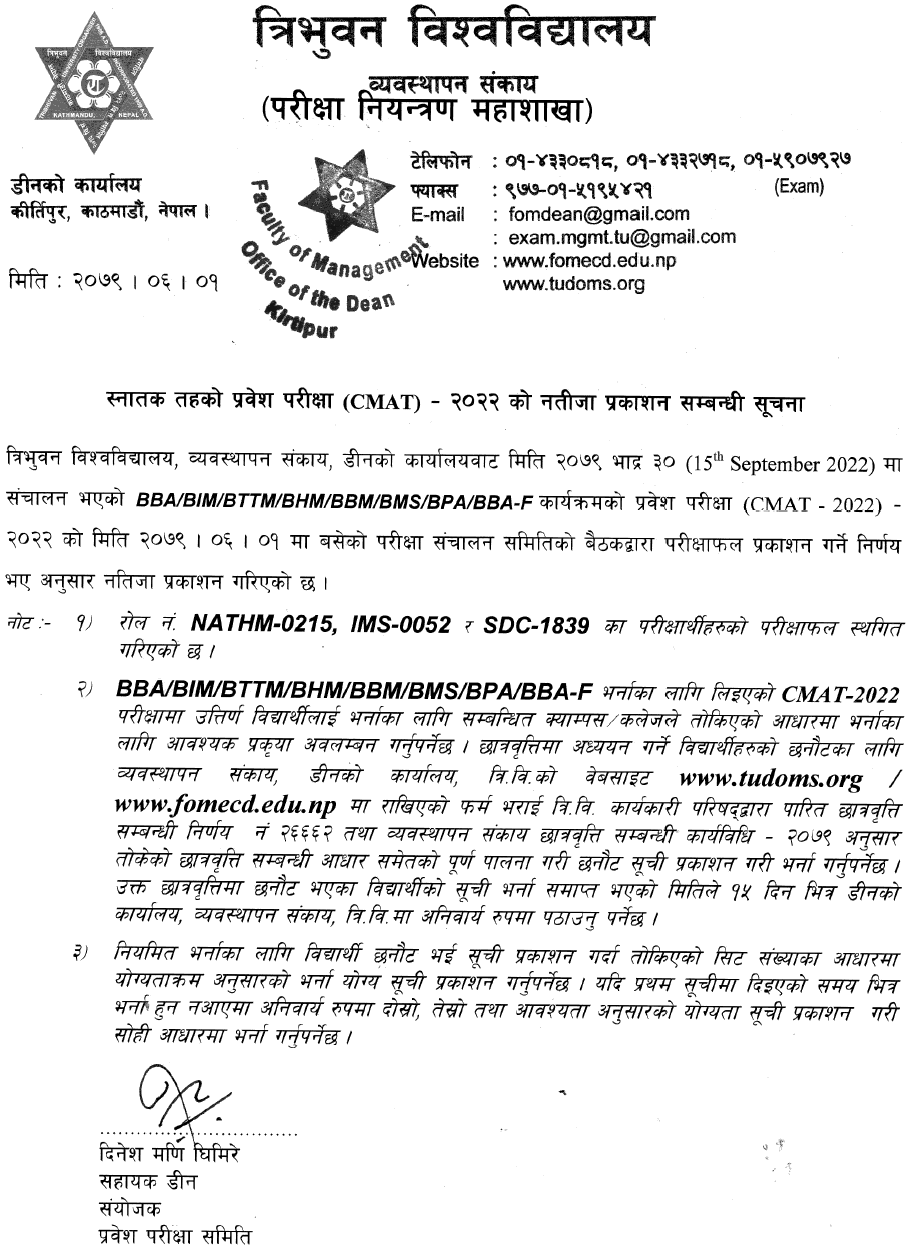 Tribhuvan University