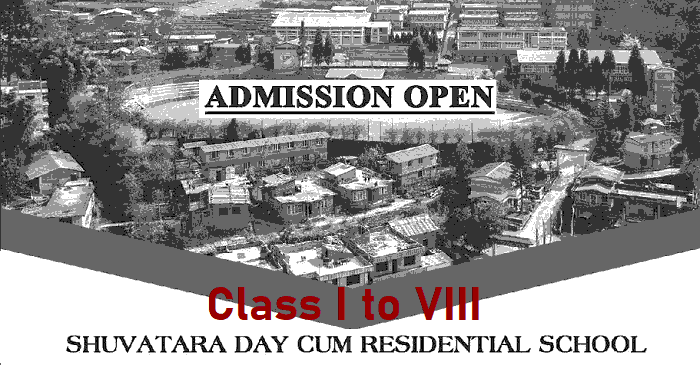 Grade I to VIII Admission Open at Shuvatara School:
Do you want your child to experience happiness, creativity, good healthy food and caring, overall growth and learning subjects that reflect their talents and choices?
Then Shuvatara School is the best choice for you. The school is pleased to invite applications for Grade I to VIII in Lamatar in both boarding and day school facility.
Collect forms from the city in Nanglo International office in Sanepa (opposite Hotel Yellow Durbar).
For enquires 5526783 (Sanepa Office) and 5132070 (Lamatar Office).
The last date for submission is 30th March 2020.
SHUVATARA DAY CUM RESIDENTIAL SCHOOL Lamatar, Lalitpur Phone: -F977-1-5132070, 5132169 I shuva.lamatartkgmailcom I www.shumtara.edu.np