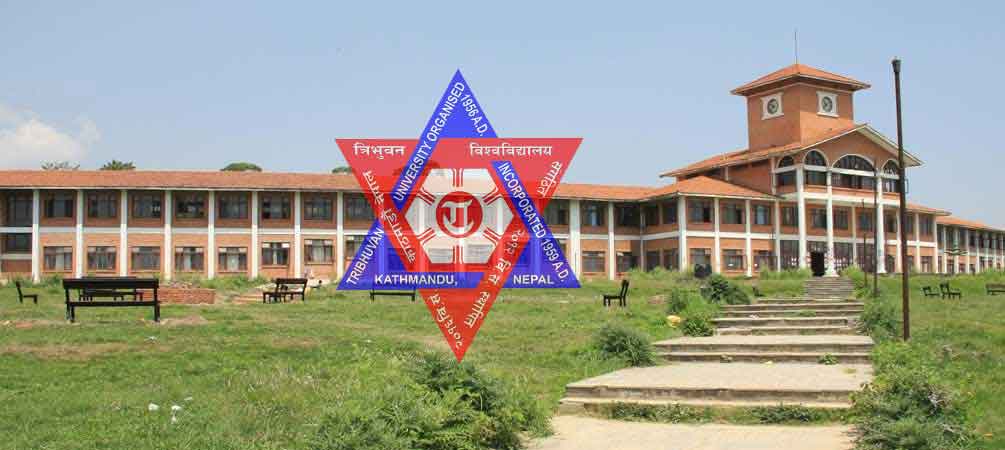 Tribhuvan University, Faculty of Education, Dean's Office, Balkhu, Kathmandu, Nepal Information regarding the admission of Master of Social Studies Education in the direct and online (mixed) system.
Admission for Six-Semester Master of Social Studies Education (MSSEd) for the academic session 2078/079 under the semester system at the Central Department of Education, Tribhuvan University, Kirtipur, through Direct and online (Blended Mode) teaching methods. All concerned are notified of the application being invited.
Therefore, the fee for the application form is Rs. 1,500. (one thousand five hundred rupees) can be paid through eSewa and can be filled through Entrance Registration in the online form at www.tufoc.edu.np of the Dean's office.
Why study social studies education?
Since social studies education is included as a compulsory subject till class 12.
At present, when there are not enough skilled teachers for that subject, employment can be obtained as soon as social studies is completed.
Currently, working teachers/employees can enroll and study online while working or staying at home
Minimum Qualification: Must have passed B.Ed./one year B.Ed. level in any subject in Education.
Application form distribution: Date 2079 Poush 5th to Magh 4th.
Entrance Exam Date: Saturday 14th Magh 2079 at 11:00 PM.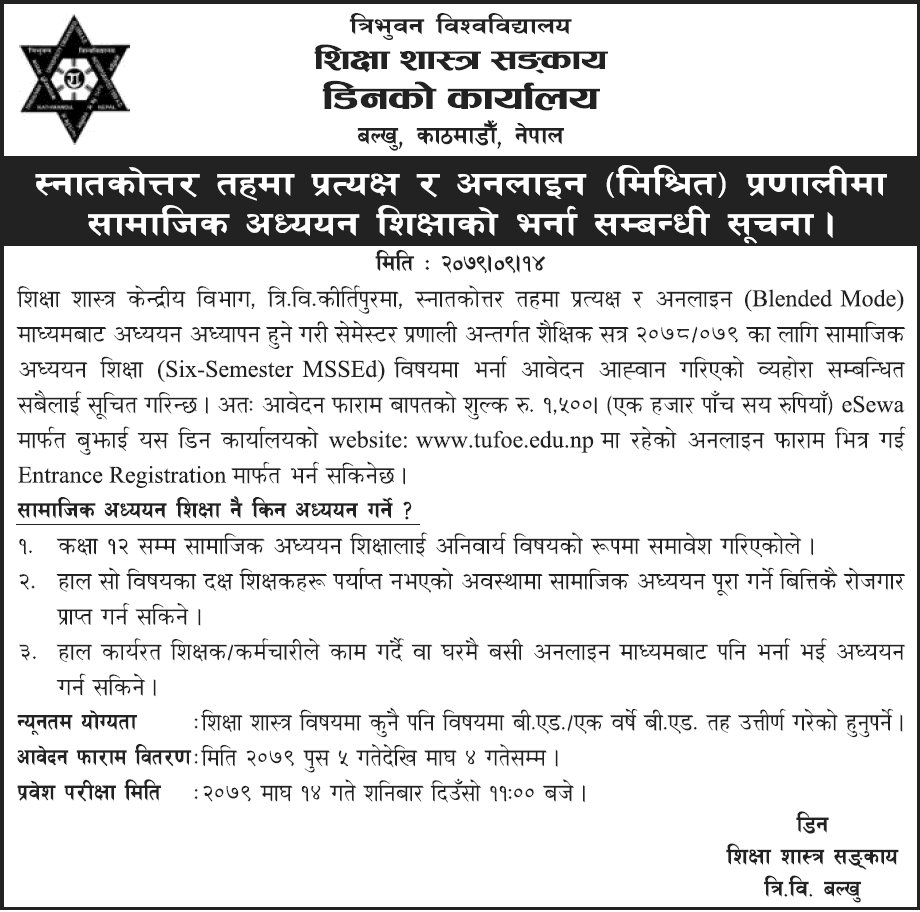 Admission Open
Tribhuvan University