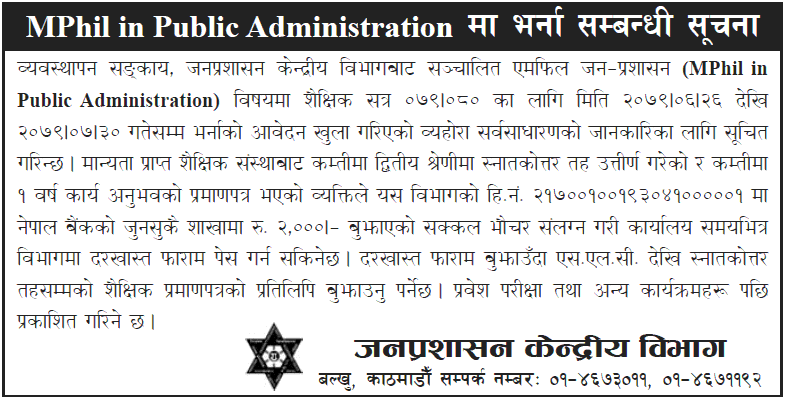 For the general public's information, the admission application for MPhil in Public Administration conducted by the Faculty of Management, Central Department of Public Administration for the academic session 2079/080 from 2079-06-26 to 2079-07-30 is being notified.
A person who has passed at least second class Master degree from a recognized educational institution and has at least 1-year work experience certificate in this department A/C 21700100193041000001 in any branch of Nepal Bank Rs. 2,000 and the application form can be submitted to the department within office hours by attaching the gross receipt.
Copies of educational certificates from SLC to Master level should be submitted while submitting the application form. The entrance exam and other programs will be published later.
Central Department of Public Administration
Balkhu, Kathmandu
Contact No.: 01-4673011, 01-4671192
MPhil
Admission Open