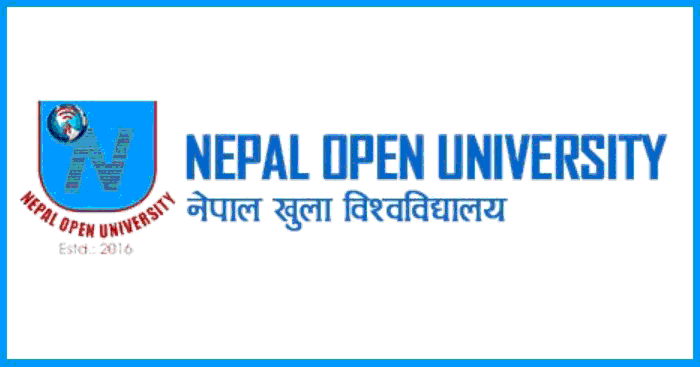 One Year BEd in Pedagogical Science (B.Ed.PS) in collaboration with NORHEAD Project under Nepal Open University, Faculty of Social Sciences and Education: 1 Year Program (2 Semester) 2078 BS Semester System of Winter Session It has been published for the information of all concerned.
Admission Applicants should fill up the Online Admission Application Form through the Student Panel on the University's website www.nou.edu.np from 2078-11-12 to 2078-12-11. Detailed information regarding admission application is given below.
Application Fee Rs.1000 / - In the name of Nepal Open University Global IME Bank Limited, current account no. The bank voucher should be scanned and uploaded along with the application by depositing in 05010100000502.
The applicant should upload a scanned copy of the minimum educational qualification certificate and transcript prescribed for the educational level and program related to the application.
Students will be selected for admission on the basis of online interviews and previous qualifications.
The syllabus of the entrance examination, detailed information about the fees, and the detailed syllabus of the course are displayed in the menu of the respective faculty on the website of the university.
The applicant should have acquired basic computer skills and knowledge.
The minimum number of students for conducting a class should be 20 in each subject.
Levels and courses for which applications are invited for admission:
1) One Year BEd in Pedagogical Science (B.Ed.PS): 1-year program (2 semesters).
Note: Scholarships will be provided by the NORHED project to a certain number based on the prescribed conditions.
Contact Details:
Nepal Open University, Faculty of Social Sciences and Education
Manbhavan, Lalitpur, Nepal
Phone:01-5008047, 01-5008048
Website: www.nou.edu.np