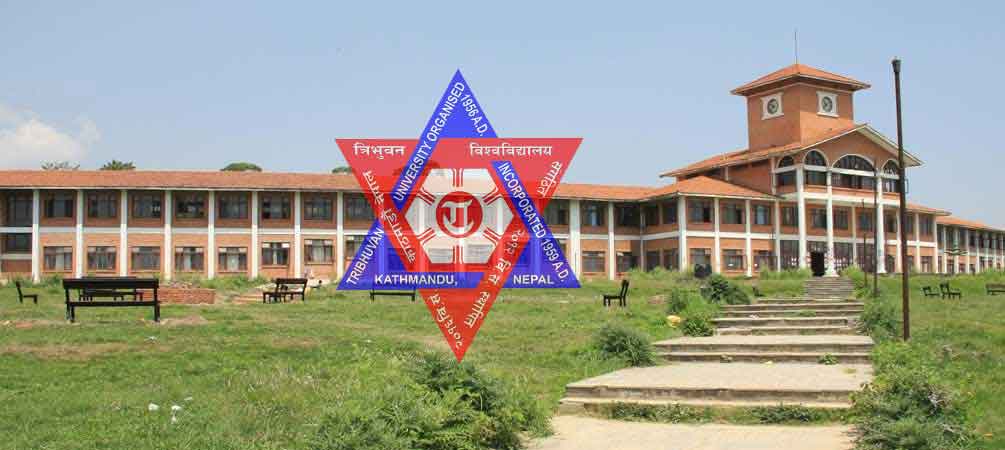 Notification: New Admissions for Vidyavaridhi (Ph.D.) Level at Tribhuvan University's Faculty of Education
The Dean's Office of the Faculty of Education at Tribhuvan University, located in Balkhu, Kathmandu, Nepal, has recently released a notification regarding new admissions at the Vidyavaridhi (Ph.D.) level. Prospective students who have successfully completed their MPhil level in a subject related to Education from either Tribhuvan University Faculty of Education or other recognized universities, or have passed their Master's level and completed 24 credit hours of MPhil/PhD level coursework conducted by the Faculty of Education/School, are eligible to apply for this program.
Academic Session and Eligibility:
The notification applies to the academic session of 2079/080 Eighth. Interested applicants should have fulfilled the eligibility criteria by meeting the aforementioned educational requirements. Students who meet these criteria can now apply for admission to the Vidyavaridhi (Ph.D.) program in Education.
Program Details:
Application Form Distribution: The distribution of application forms will commence from 5th Jestha 2080 onwards.
Last Date for Submission: Applicants must submit their completed application forms by the 5th of Ashad, 2080.
Additional Information:
For more comprehensive details and specific inquiries, interested individuals are encouraged to contact the Graduate School of Education. Further information can also be found on the official website of the Graduate School of Education at www.gsetu.edu.np. To reach out, you can use the following contact details:
Tribhuvan University's Faculty of Education is pleased to announce the commencement of new admissions for the Vidyavaridhi (Ph.D.) level in Education. Eligible candidates who meet the specified criteria are encouraged to apply and take advantage of this excellent opportunity for advanced education and research in the field of Education. For further information and the application process, please refer to the provided contact information and visit the official website.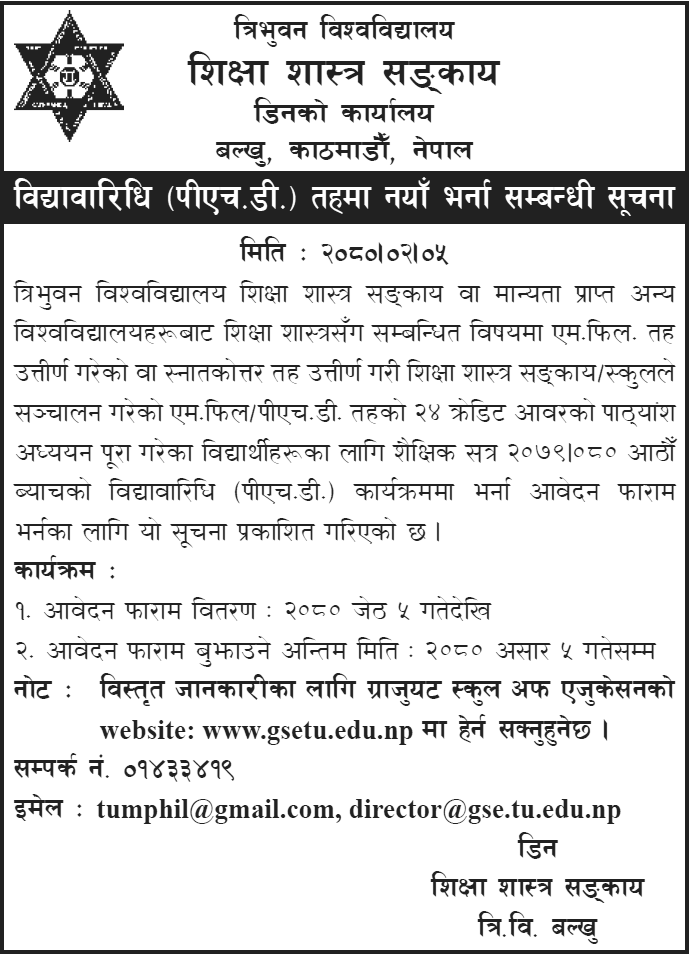 PhD
Admission Open