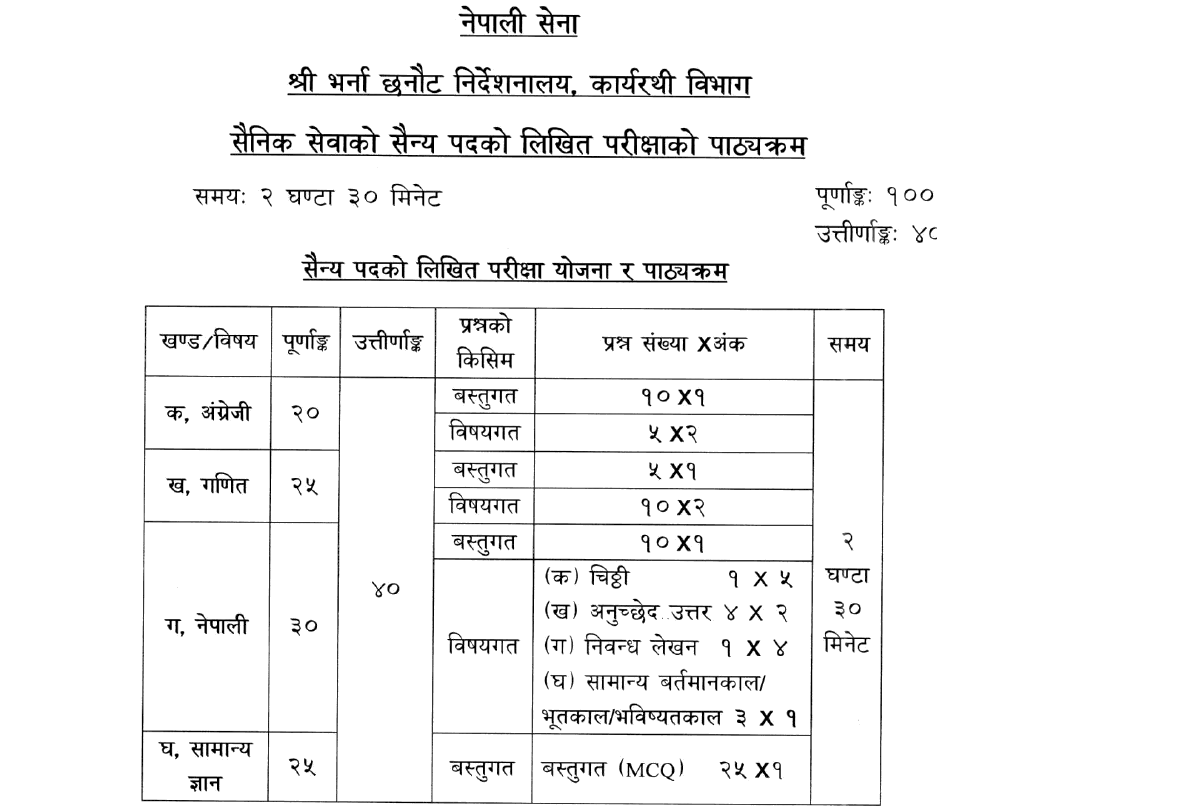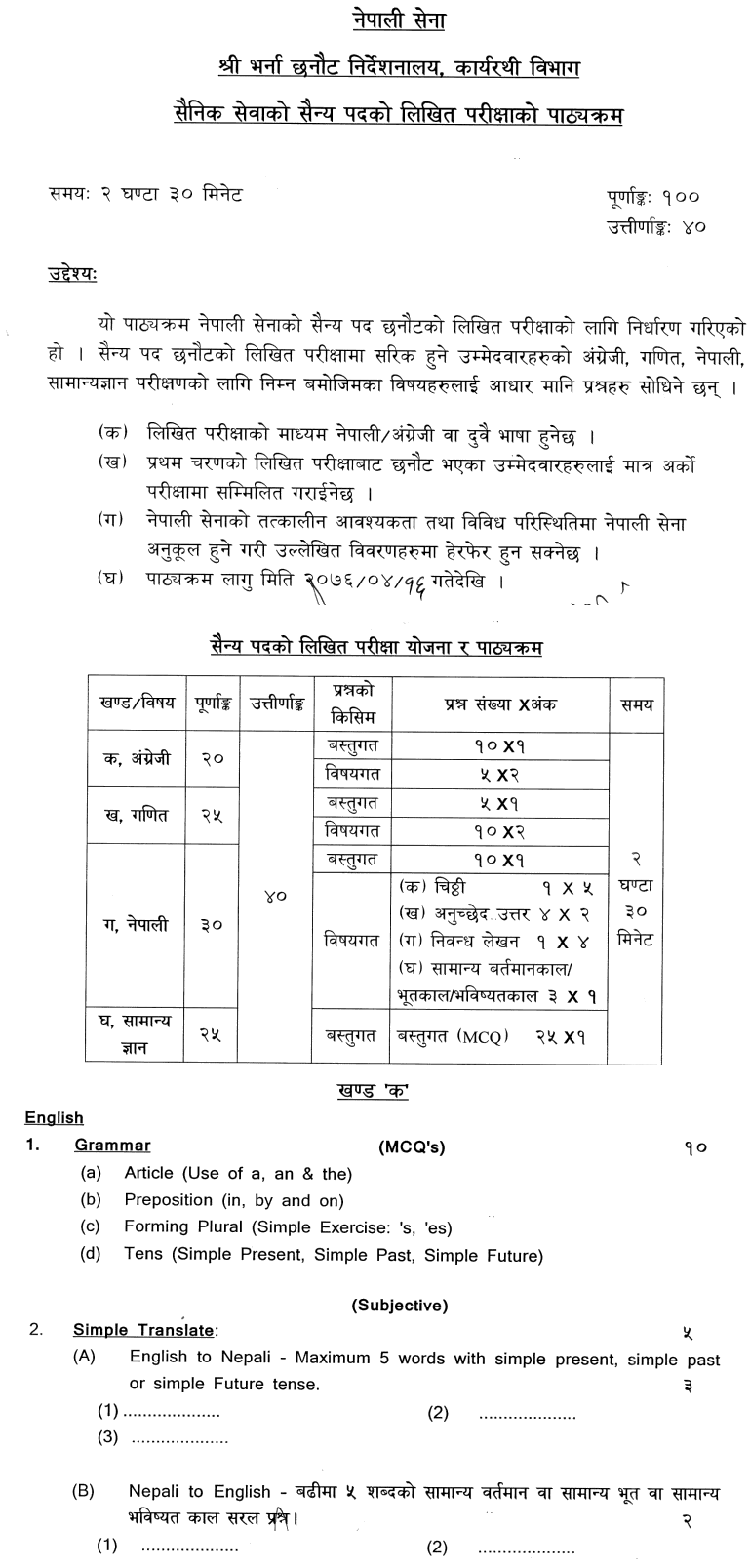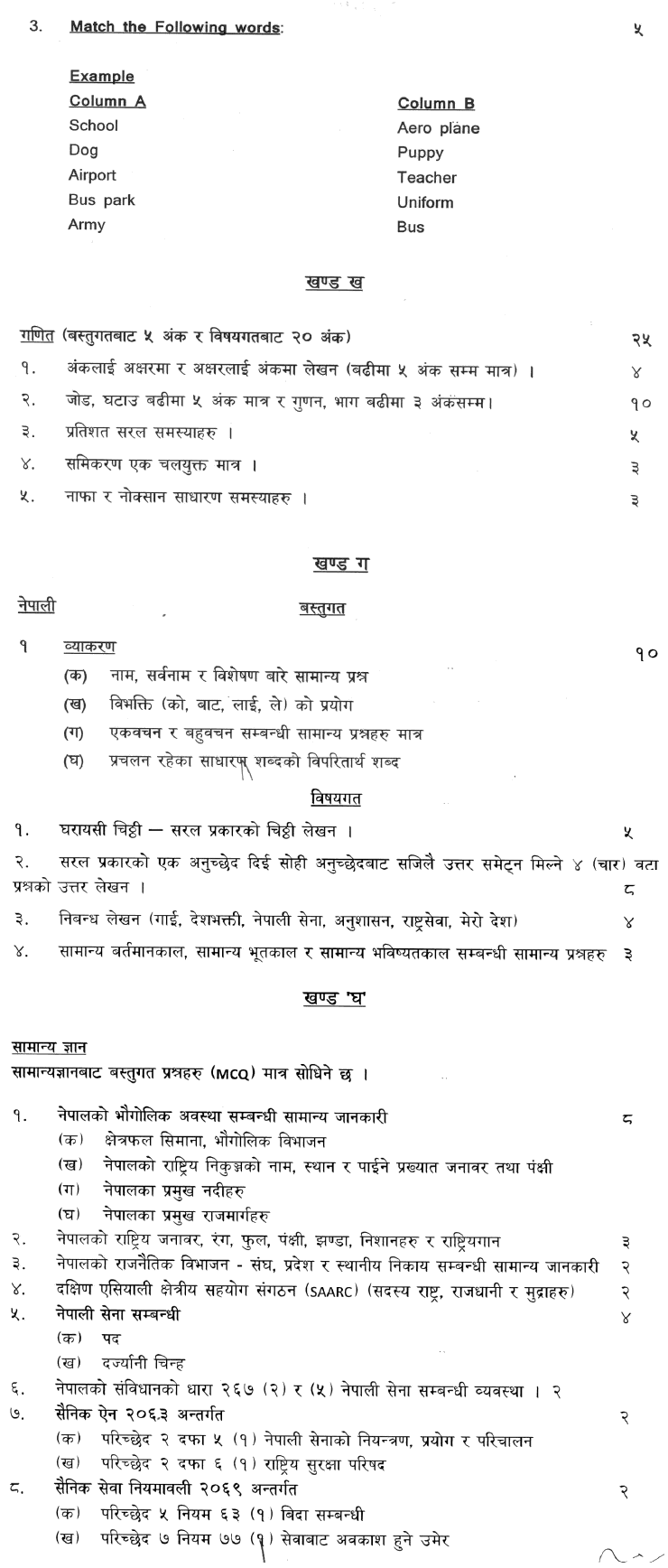 Nepal Army Sainya Post Syllabus: Nepal Army, Recruitment Selection Directorate, Staff Department, Syllabus for the written examination of military (Sainya) service in the military.
Time: 2 hours 30 minutes
Full Marks: 100
Pass mark: 40
Purpose:
This Syllabus is prescribed for the written examination for the selection of military posts in the Nepal Army. Candidates appearing in the written test for military posts will be asked questions based on the following topics for English, Mathematics, Nepali, General Knowledge test.
(A) The medium of written examination shall be Nepali / English or both languages.
(B) Only the candidates selected from the first stage written examination will be included in the next examination.
(C) The details mentioned above may be manipulated to suit the immediate needs of the Nepal Army and the various circumstances.
(D) Course effective date from 2076-4-16.
Nepal Army Sainya
Nepal Army
Syllabus