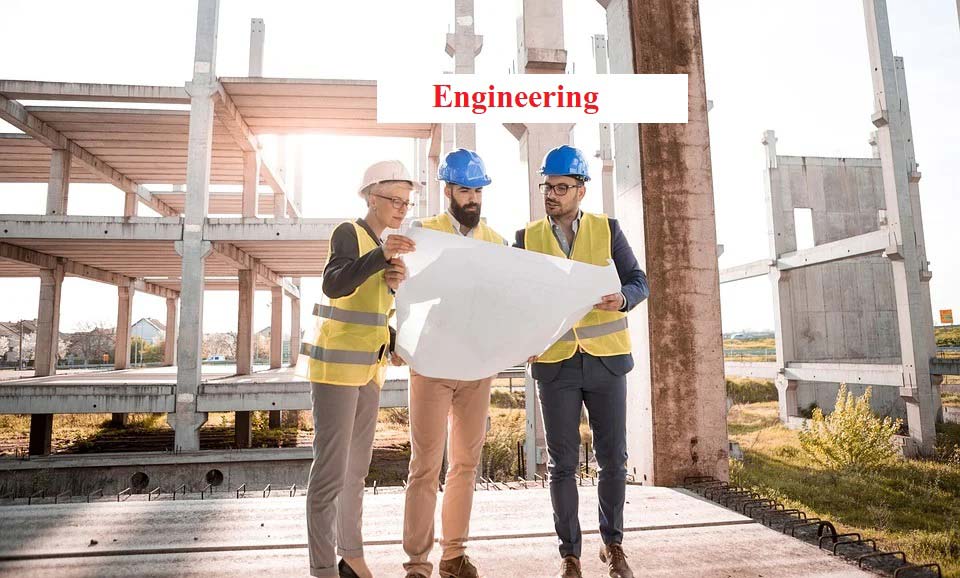 Students who have taken the 'Plus Two' exam are now looking for a new subject to choose at the undergraduate level for their bright future in engineering. Currently, there are six engineering universities in Nepal, Tribhuvan University IOE, Kathmandu University, Pokhara University, Purbanchal University, Midwestern University, and Far Western University. Various engineering subjects are taught in the affiliated campuses of these universities.
Tribhuvan University - Institute of Engineering (IOE)
The Institute of Engineering Studies (IOE) is the first choice of students to study engineering subjects. At the undergraduate level, new and old subjects are taught here. In the last two years, OEOE has added four new engineering disciplines, including aerospace, industrial, geometry, and chemical. The IOE designs new programs in consultation with a group of experts according to the country's situation, market, and government demand. According to the IOE, the National Plan and the Government of Nepal need such an issue. The IOE then studies what the market needs and designs a new course.
The IOE also said that discussions are underway to add bio, urban ruler planning, biomedical, and meteorological engineering subjects in the future. At present, 12 engineering programs are being conducted in IOE for 4 and 5 years and about 16,000 students are currently studying at IOE undergraduate level.
Kathmandu University - School of Engineering (KUSoE):
Kathmandu University, the largest private-sector university, offers six undergraduate programs in engineering. The new courses include Chemical Science and Engineering, Environmental Science, and Geometrics Engineering.
At present, Kathmandu University is offering undergraduate studies in various subjects including Architecture, Civil, Chemical, Computer, Computer Science, Electrical and Electronics, Geometrics, Mechanical, Technology in Biotechnology, Technical Environmental.
Pokhara University - School of Engineering:
The University of Pokhara is considered to have the highest number of students in the private sector and has a variety of educational programs. So far, 58 different colleges have received affiliation from Pokhara University.
Pokhara University has been teaching four new subjects at the undergraduate level in engineering for the past two years. These include civil and ruler infrastructure, computers, software, electronics, and electronics. Rajendra Aryal, the program coordinator, said that there are five programs available at the undergraduate level of Pokhara University School of Engineering, including civil engineering, which has been taught since 2066 BS.
There are currently 10 engineering courses being taught at Pokhara University with five subjects at the undergraduate level and five at the postgraduate level. Civil and Ruler Infrastructure is taught in only two places in Nepal, namely Nepal Engineering College and Pokhara University School of Engineering.
Purbanchal University - School of Engineering:
At present, there are 103 colleges affiliated with University University in Nepal, and more than 8,000 regular students are studying there.
Undergraduate and affiliated colleges under the Faculty of Science and Technology of Purbanchal University have been conducting 4 and 5-year undergraduate educational programs.
Out of 18 programs, 2 new programs are being implemented. Two new subjects have been taught for the last two years and the remaining subjects have been in operation since its inception. Programs have been modified and changed over time.
Forestry engineering and environmental science are new subjects in the East. Apart from this, lectures are being conducted in various subjects including civil, computer, electronics and communication, electrical, geometry, honors agricultural science, technology, and science, biotechnology, food technology, architecture.
Midwestern University - Faculty of Engineering
Three subjects are being taught at the undergraduate level in the Faculty of Engineering, Midwestern University. Civil Engineering, Computer Engineering, and Hydro Engineering. The eighth intake in Civil, the sixth intake in Computer, and the fifth intake in Hydropower are being studied.
Far Western University - Faculty of Engineering
Far Western University has started the academic session on engineering in 2014. The university has been conducting only undergraduate courses in engineering faculty. Under which civil, computer, architecture programs are read. The university aims to produce quality technical education and competitively skilled technicians in the national and international arena. The university has not recently started any such new course in engineering.