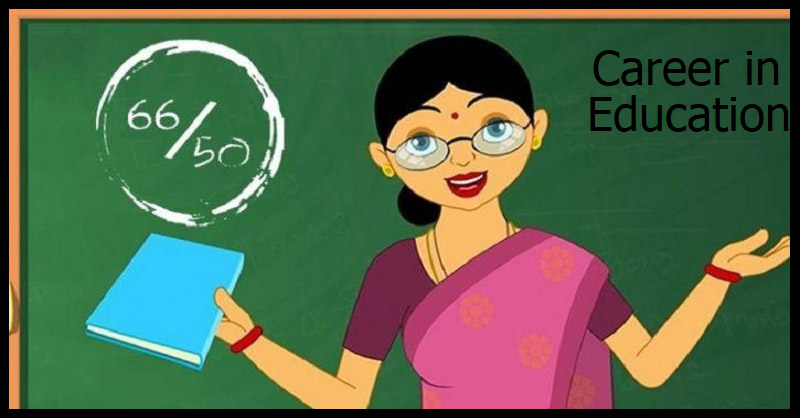 A career in Bachelor of Education (B.Ed.):
The work of teaching is considered to be quite excellent work in society. A teacher receives the highest honor. Also, in today's time, they are getting a very good salary. If you also want to become a teacher, then Bachelor's in Education (B.Ed.) is a great career option. It is specially designed for the youth wanting to pursue a career in the field of education. The B.Ed degree is compulsory for teaching in high school, junior high school, and primary schools. To enter the field of teaching, this degree is similar to admission. Today we will know what career options a young person has after studying this.
After B.Ed it opens up these avenues for career - After B.Ed. youth can make a career in both government and private sectors. For this reason, it is one of the most preferred courses. Millions of students take admission in this course every year. The biggest reason behind this is also huge employment opportunities.
Government jobs available after B.Ed. - Talking of government jobs, many jobs are available after B.Ed., and more recruitments are to be made in the coming time. Also, school assistant, post graduate teacher etc. can also apply.
Private jobs available after B.Ed.- Apart from government sectors, there are many jobs available in private sector also after B.Ed. You can become a teacher in private schools, you can also become a counselor. Apart from this, you can also become an educational administrator in various private schools.
There are also many opportunities for higher education - after B.Ed. you also have many options for higher education. You can pursue a career in the field of teaching by doing M.Ed. You can also do MPhil and Ph.D. After which you can teach the students of B.Ed.
Also Read: