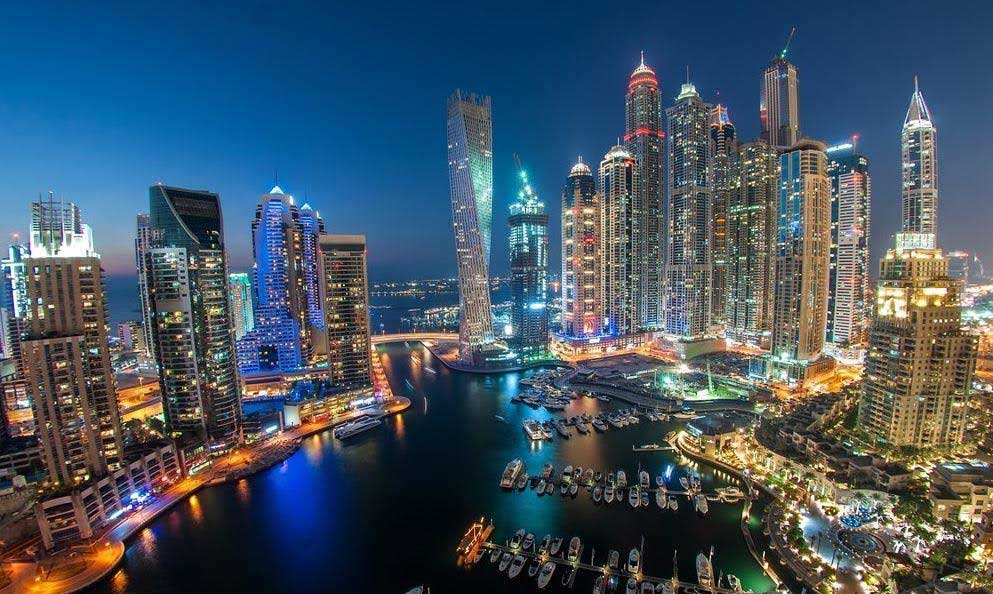 Career Opportunities While Studying in Dubai: Dubai's education system is comparable to countries with the best education systems in the world. And, here are some of the best colleges and universities in the world that have been teaching students. Why Dubai can be an excellent destination for Nepali students is because students have the opportunity to work together while studying in Dubai. And, the student can easily support their daily expenses as well as study expenses from the work they did. What could be better than having an international degree at your own expense?
Dubai has recently been listed as one of the most developed countries in the world. Other so-called big and developed countries are now amazed at the evolution of Dubai. It is no exaggeration to say that Dubai is more developed than Europe, Australia, and the United States.
Generally, Australia, New Zealand, the USA, and European countries have been choosing Nepali students for study. But students can also find educational quality in Dubai compared to these countries. That too at a slightly cheaper price than these countries. In order to study in Dubai, students have to spend at the same rate as in these countries. But there are some subjects and colleges that may be the choice for middle-class Nepali students.
Dubai is also a safe place to live. Dubai is also an environmentally clean country. Dubai is also a more independent country than any other country in the Middle East. There are no restrictions on living, eating, walking, or walking in Dubai. Dubai is also an independent country for women. Unlike other Islamic countries, Dubai does not have any restrictions on women.
Another interesting fact is that if all the necessary procedures and documents are gathered for the Dubai study, the possibility of getting a Dubai visa is almost 100 percent. Due to its easy, accessible, and hassle-free process, Dubai can be the destination of study for Nepali students.
Students can get a work permit within two months of going to study in Dubai. Once they have a work permit, they can work at any level in any sector of Dubai (to the best of their ability). Another amazing thing for a student working with a work permit is that they earn more than a normal worker working on a work visa from Nepal. And, students are also somewhat independent when it comes to working.
How to Choose a Course in Dubai?
Medical colleges in Dubai are very expensive. Very few Nepali students can 'afford' such colleges.
Classes in the Faculty of Management are relatively cheap in Dubai. Dubai is an excellent destination for studying subjects like Hospitality Management, Event Management, IT, Sports Management. Apart from that, students can also study subjects like film direction and production management in Dubai. Especially in event management and sports management, Dubai is one of the leading countries in the world, so while studying these subjects, students also have the opportunity to work with a team of experts there.
Similarly, Dubai is also a tourist destination. Many people from all over the world come to Dubai to visit. Dubai ranks second in the world for hotels above the five-star level. Dubai can also be an excellent destination for students studying in the hospitality management sector. Due to the variety of study, internship, and post-study opportunities available, Dubai is an excellent destination for students.
A large amount of money has to be spent in Nepal to study various subjects related to the Faculty of Management. An international degree can be obtained in Dubai if one can spend on an average of the same as in Nepal. This degree makes it easier for students to work as skilled manpower globally in the long run.
Dubai has also made great strides in terms of economic growth. The lifestyle of Dubai is no less than that of any European country. Dubai's per capita income is no less than that of a developed country.
When Nepali students go abroad to study, they are most aware of whether they can afford their college or university fees and their daily expenses by working there. And, in this case, Dubai is the perfect destination for Nepali students.
Students studying in Dubai will also be able to work and the income from there will make it easier for them to cover their expenses, so there are more opportunities for students. After studying in Dubai, students can easily get employment opportunities in the related field, so students can make Dubai their educational destination.