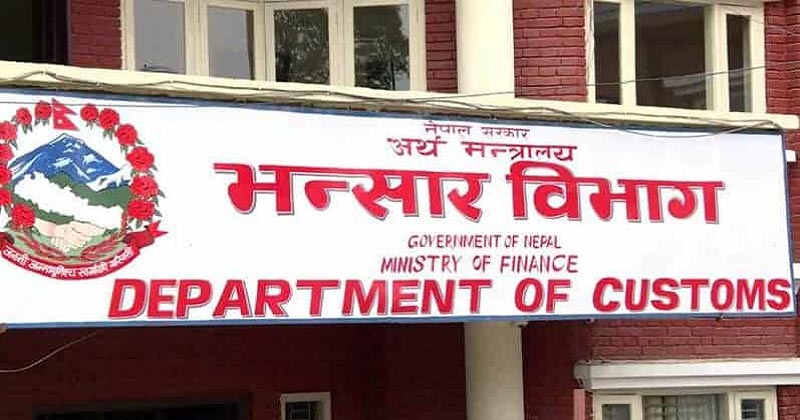 Department of Customs Called for Application for 660 Customs Agent (Bhansar Agent):
The customs department on Monday called for applications for 660 customs agents. The last date to apply is 12 Baishakh 2078. The appointment process will be completed within the Ashad 2078.
After nearly two decades, the government is preparing to appoint a customs agent. In 2057 BS, 56 agents were appointed and no agent has been appointed since then.
The absence of a customs agent for two decades has caused problems in international trade. Entrepreneurs and employees had been complaining that they could not get customs agents when they wanted, goods could not be passed on time, agents did not do quality work, charged expensive service charges, fixed fees according to weight, and syndicated.
According to the customs department, the process of adding customs agents has been started by evaluating the increasing international trade, added customs checkpoints, and inactive customs agents. In the last two decades, customs agents could not be appointed due to various reasons. The process of adding more agents has been started due to the complaints that the number of customs agents is insufficient as compared to the increased trade and customs checkpoints.
Although the government has so far appointed 481 customs agents, about two-thirds of them are inactive. According to the department, 169 customs agents have renewed their licenses in the current fiscal year. Due to the increase in checkpoints and trade, the lack of appointment of customs agents has had a natural effect on customs clearance. At present, 170 agents and their 350 representatives are facilitating the customs.
In order to release the exported goods from the customs office as well as for the work related to the customs office, the export-importer can hire a customs agent. The customs agent is also considered as the owner of the imported and exported goods. However, to become a customs agent, a license must be obtained from the department or office. There is a provision in the Customs Act, 2064 (Tenth Amendment 2076) that the department may issue a license for customs agents through writing and interview by requesting application through the publication of the public notice from time to time. According to the same management, the department has started the process of appointing customs agents.

Bhansar Agent (Customs Agent) Syllabus (पाठ्यक्रम हेर्न यहाँ क्लिक गर्नुहोस)
Government Job