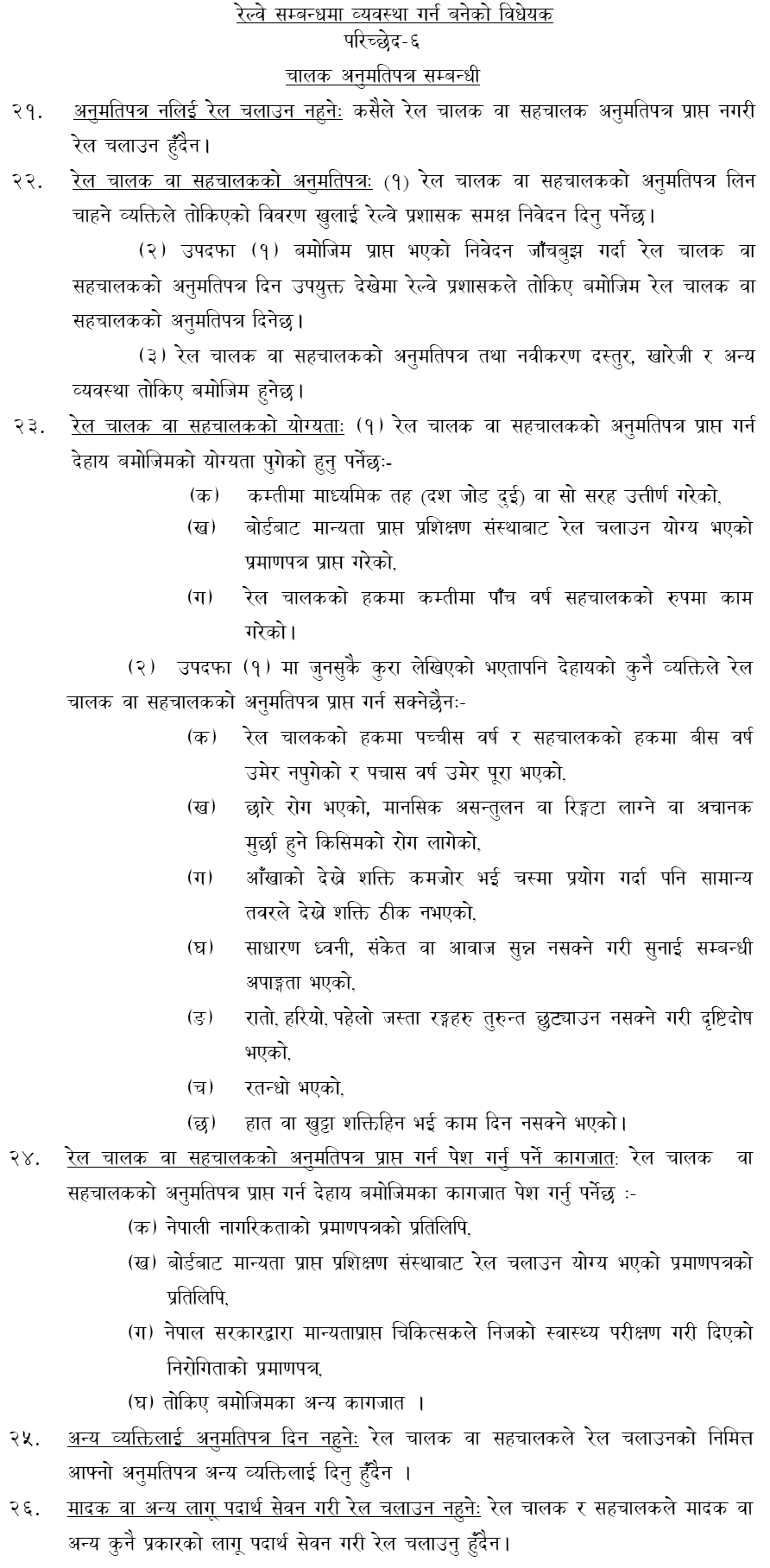 नेपालमा रेल्वे सम्बन्धमा ब्यवस्था गर्न बनेको विधेयक पुरा डाउनलोड गर्नुहोस -(३० पेज)

Eligibility Criteria for Railway / Train Driver in Nepal:
The government has brought in a law that only those who have passed at least secondary level (Ten Plus Two - 10+2) in science subject can be allowed to drive a train. Article 18 of the ordinance recently issued by President Bidyadevi Bhandari on the recommendation of the Council of Ministers provides for the qualification of a railway/train driver or co-driver.
According to the rules, in order to get a driver's license, one should have passed at least a secondary level in science subject or at least a diploma in mechanical or automobile subject from a recognized educational institution. Article 18 (b) stipulates that a train driver must obtain a certificate of qualification from a recognized training institution.
According to the ordinance, a person must have completed 25 years of age and not exceed 50 years of age and in the case of a train driver, must have worked as a train co-driver for at least three years. There is a provision that those who are not able to drive a train due to physical or mental illness, have the poor visual ability even when using spectacles due to poor eyesight, and are unable to work with weak hands or feet are not recognized.
If a person has obtained a train driver's or co-driver's license from a foreign country, if such person submits an application, the railway administrator can issue a license as per the ordinance by charging a fee for the train driver's or co-driver's license.
Download: