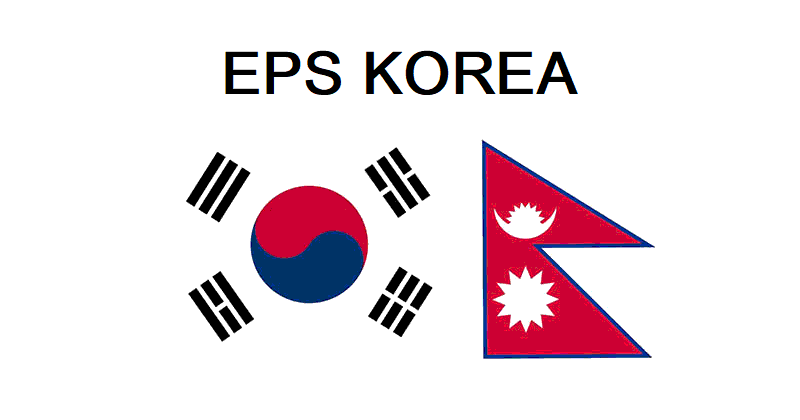 South Korea is planning to conduct reintegration training in Nepal as a pilot project for returning workers under the Employment Permit System (EPS). The Korean government is about to start a skill program with cash assistance from Nepal, excluding 15 other countries under EPS.
At the EPS Center HRD, Nepal Chief Kim Un Dakle said that if the program is successful in Nepal, other EPS member countries are also preparing to do it. He said Korea was preparing to launch a reunification program for workers under the EPS from May.
Stating that a skill training center is currently operating in Butwal with the support of the South Korean government, Kim said that a program is being run to make the returning youth entrepreneurs. Preparations are underway to conduct training in various fields based on the demands and needs of the Nepali labor market. The technology and capital required for this will be provided by the Korean government through the Korea International Development Partners (KOICA).
So far, 66,953 Nepali youths have worked in Korea under EPS. Currently, there are 28,120 Nepalis in Korea. It is said that out of about 38,000 workers who have gone to Korea before, those who meet the criteria will be able to get skill training. Minister for Labor, Employment, and Social Security Krishna Kumar Shrestha also met with the South Korean Ambassador to Nepal Park Chong-suk in a recent meeting to discuss the reunification program.
During a meeting at the Ministry of Labor, Minister Shrestha said that many Nepali youths have benefited from the Skill Training Center in Butwal with the support of the South Korean government and requested assistance in the ministry's plan to conduct skill development training in other states as well.
Minister Shrestha has also welcomed the proposal of the South Korean government to assist Nepali citizens who have gone to and returning from Korea under the employment permit system (EPS) for reunification.
For reunification, the South Korean government will provide 8 million dollars or 960 million rupees. More than 65,000 Nepalis are directly employed in Korea under EPS. As Nepalis are hardworking and honest, they have been chosen by Korean employers, said Ambassador Park.