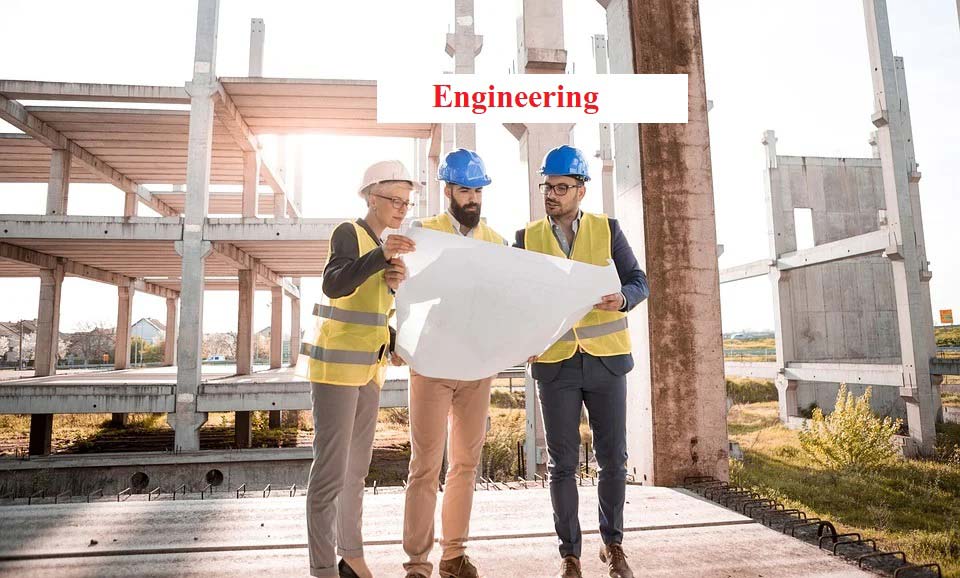 If the goal is to pursue a technical career in the future, then the corresponding educational qualification is required. Must have technical educational qualifications for the technical professionals. After school life, if you want to study science subjects in classes 11 and 12, you will be able to study the subjects required for the technical profession. With this in mind, students choose science subjects in grades 11 and 12 with the goal of pursuing a technical career.
There are two groups in science, biological and physical. In the biological group, students are focused on biology. Due to which it is easy for students to enter the medical field in the future. However, students in the biological group who have taken additional maths can also take the entrance exam in engineering. However, if you want to study engineering at Eastern University, you can do it without taking extra maths. In the physical group, the students are focused on mathematics and physics. As a result, students can enter the field of engineering in the future.
Students who are thinking or aiming in the field of engineering study in physical groups in 11th and 12th classes after school. But thinking and goals alone are not enough to take a step in the field of engineering. Talent, self-motivation, and preparation are of special importance. Students should be able to become talented in the field of science and technology by creating a good educational background in high school. Must be fully motivated to take up engineering after high school. You have to pass the bachelor level of engineering to enter the field of engineering even though you are fully motivated by developing your talent.
To enter the undergraduate level of engineering, one has to pass the entrance exam of any institution, private or government. Students must work hard to succeed in the entrance exam. Competition is also high in engineering colleges as there are certain quotas in certain subjects. So there is no other option than hard work.
A few days ago, the class 12 exam was over. Now students with the thought and goal of studying engineering are in the race to prepare for the entrance exam of the engineering campus to study at the undergraduate level. Before Covid-19, students had gone to various institutes to take entrance exam preparation classes. Educational institutions such as the PEA Institute, Ocean Institute, have been teaching classes and exam-oriented advice, tips, and tricks to enroll students in the engineering campus entrance exams.
Therefore, the best option is to prepare for engineering education through an institute. However, you should not join the class by following the whims of your friends. First of all, you have to understand whether you are ready for engineering education or not. Engineering education and this field should be well understood. It is equally necessary to be passionate.
I am capable of engineering education and I am confident that I can do better in the future by correcting my weaknesses.
Engineering students should be smart. Engineering is a complex subject with many problems. We have to take the problem as a challenge and move forward. If you find a question difficult while preparing, do not ignore it. You have to practice the difficult question again and again. How it happens must be solved.
As engineering is a technical subject, the formulas, methods, and procedures of the subject should not be left to chance. Revision should be done frequently. Any kind of complex questions and patterns of that question should be practiced again and again.
It has been found that students pay more attention to physics and chemistry while preparing. In particular, we need to pay more attention to mathematics. Because the cornerstone of science and technology is mathematics.
In this way, the background of the student also plays a big role. What they study in 11th and 12th grade, how hard they study and how talented they are is considered important for engineering education.
Online class:
After COVID-19, the institutes have been conducting preparation classes for the entrance examination of engineering education through online classes. Earlier, the class was held in the physical presence of the students, but now the class is being conducted online. There was direct interaction in the physical classes. Direct question-and-answer between teacher and student made learning effective. It may seem that online classes are not as effective now.
However, online classes have their own significance. The online class may not have a direct interaction between the student and the teacher, but the student can understand what he or she did not understand by watching the pre-recorded video. If someone is unable to attend the physical classes, they will miss the class that day, but if they miss the online class, they can watch the recorded video of that day. There are also questions and answers between teachers and students. At the same time, students are able to ask and learn things that they feel they have not been able to solve.
Self Study:
It is advisable to take preparation classes as much as possible as you will be taught how to write in the exam from time management. But if for some reason you are not able to participate in the preparation class, you can practice by including the past questions of the entrance exam. As before, the syllabus taught in classes 11 and 12 does not cover the current entrance exam for engineering education. To prepare for engineering, you have to follow the syllabus of the entrance exam.
You can also prepare yourself for the engineering entrance exam by looking for past questions of the entrance exam and practicing by collecting objective questions yourself. Preparation books for entrance exams are also available in the market. Finding and preparing such a book is even better.
If he wants to be involved in an institute, he provides his students with books as well as notes required for exam-oriented learning and passing. Books like 'IOE Mathematics Challenger', 'IOE Capsule Physics', 'Ultimate Chemistry' and 'Essentials of English and Brush Up English' can be effective if you buy the book yourself.
Author: Er. Anjali Thapa