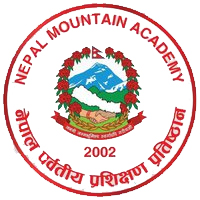 Government of Nepal, Ministry of Culture, Tourism and Civil Aviation, Nepal Mountain Academy, Thapagaon, Bijuliibazar, Kathmandu, Call for applications for ski training
Nepal Mountain Academy and Nepal invited applications from eligible Nepali citizens for ski level 1 and 2 training to be conducted jointly by the National Mountaineering Guides Association (NNMGA) in the month of Poush / Magh 2079.
Eligibility for training:
Ski level 1
A person who has taken any training related to mountain climbing 5000 or has climbed mountains above 6000 meters.
Ski Level - 2
A person who has received a certificate after taking ski level-1 training.
Note:
Selection Process: Interview
The application form can be downloaded from the institute's website www.nma.gov.np or www.nnmga.org.
The trainee will have to bear the cost of food, lodging and transportation during the training period. If ski level and -2 training is conducted abroad, only air tickets will be available to the trainees.
Application Form Submission Location: Nepal National Mountaineering Guide Association (NNMGA), Garidhara, Kathmandu.
Along with the completed application form, 1 recent passport size photograph, a copy of the identity certificate and a copy of the same must be submitted compulsorily after the selection of the training course with an insurance covering accident, medical and rescue for the entire training period.
Contact:
Nepal National Mountaineering Guide Association (NNMGA),
Garidhara, Kathmandu.
Phone: 01-4004006, 9851058050
(Information publication date 2079-09-05)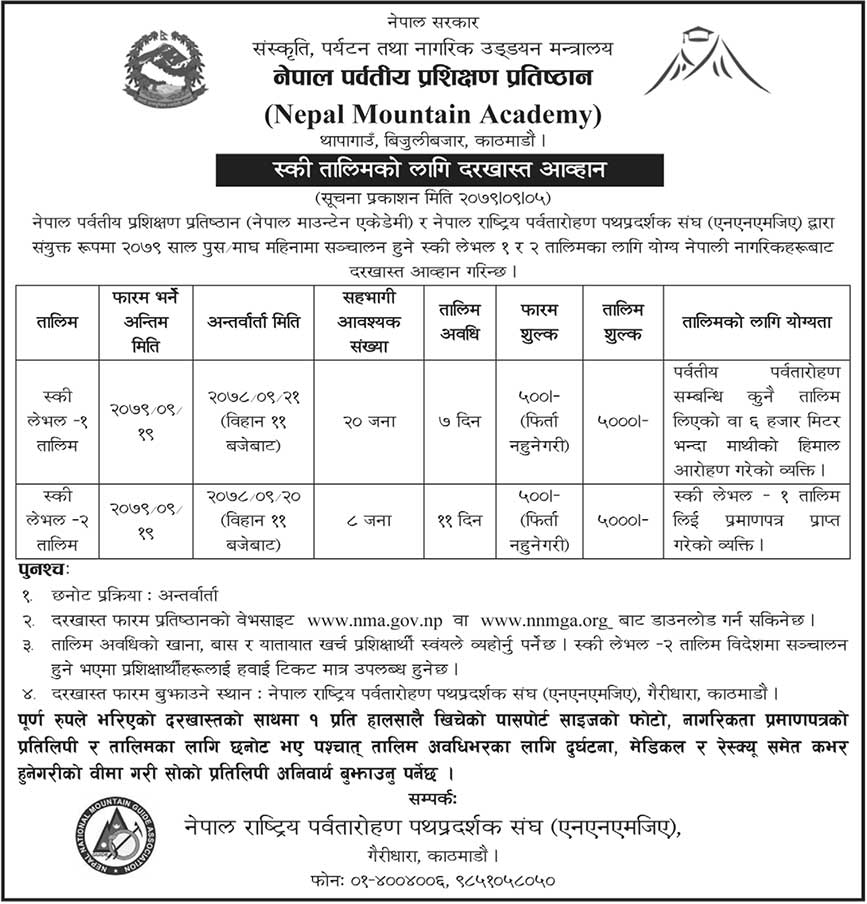 Free Training
Training