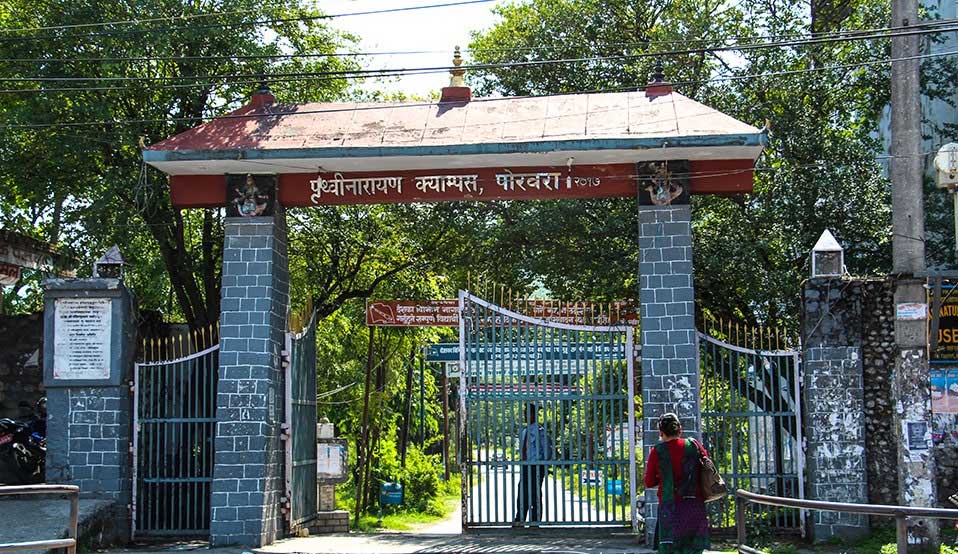 Prithvi Narayan Campus Hosts One-Day Workshop on Research Proposal and Thesis Writing for M.Ed. Students
Prithvi Narayan Campus, Department of English Education, recently organized a highly informative and engaging one-day workshop focused on research proposal and thesis writing for Master of Education (M.Ed.) level students. The workshop aimed to equip students with the necessary skills and knowledge to excel in their research endeavors.
Under the guidance of Yadavraj Adhikari, the assistant campus head of the Faculty of Education, the participants were encouraged to embrace the challenging yet rewarding research process with unwavering commitment. Adhikari emphasized that continuous dedication and perseverance are key to overcoming the hurdles encountered during the research journey.
The workshop featured esteemed speakers including Dr. Pitriraj Bastola, Dr. Pitambar Poudel, and Dr. Pitambar Gautam, who shared their expertise on various aspects of research. These distinguished individuals provided valuable insights and guidance to the participants, which will undoubtedly prove beneficial in their academic pursuits.
A total of 40 students, comprising both professors from the department and M.Ed. 4th semester students, actively participated in the program. Dr. Navraj Neupane, the head of the department, chaired the event, ensuring a smooth and well-organized workshop. Madan Prasad Baral, a respected member of the department, warmly welcomed the participants, setting the tone for an inclusive and supportive learning environment.
Yuvraj Dawadi skillfully conducted the program, ensuring that all sessions ran seamlessly. The interactive nature of the workshop fostered lively discussions and allowed students to clarify their doubts and gain a deeper understanding of research proposal and thesis writing.
By organizing this workshop, Prithvi Narayan Campus and the Department of English Education demonstrated their commitment to nurturing research-oriented individuals and empowering M.Ed. students to excel in their academic pursuits. The event served as a valuable platform for knowledge exchange and collaboration, enabling students to embark on their research journeys with confidence and competence.
Published on 18th May 2023
Conference
Pokhara
Training