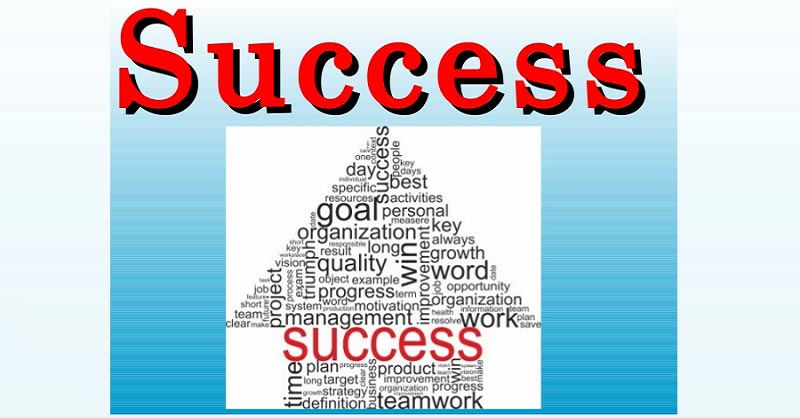 Learn Life Lessons from Eight Great Personalities:
Who does not want to succeed in life? Often people look for shortcuts for success, which they really don't and, they later turn into despair. Boasting, or bragging does not bring success. To get success one has to think with a calm mind. Everyone knows that introverts are usually quiet and this is especially true.
Such introverts are more likely to succeed, because they speak less, but listen and think more. When they are also in a group, they are really listening to everyone with a calm mind. They notice both the mistakes and successes of others. Introvert people do not jump into the light conversation in public, they choose their words carefully and present their words effectively.
Introverts plan ahead as much as possible. Introverts use their inherent strengths, often achieving the highest level of success. Let's know about some great and successful introverts.
1. Albert Einstein:
The great scientist Albert Einstein succeeded because of his introverted nature. Einstein, a theory of relativity, believed that he found success due to his own creativity and introverted instinct. He once said that quietly encourages the monotony of life and the creativity of the solitary mind. Time spent in solitude can give you the place you want to find. The identity of being sharp is not to be more knowledgeable, but it means the power of imagination and dreaming.
2. Bill Gates:
Bill Gates, the co-founder of the legendary tech giant Microsoft, is also an introvert. He is not shy. They are often silent, but they do not care what people think of them. Bill Gates says that introverted individuals can succeed by recognizing and leveraging their special strengths. Take time to think for yourself and come up with ideas. Extraverts are no better than introverts, or even behind. People of both personality types can achieve success.
3. Barack Obama:
Barack Obama is also said to be introverted. Black Democrat leader and teacher Barack Obama has been President of the United States twice. He is a successful speaker even after being introverted. He also makes effective dialogues among large crowds of people. Many are surprised that introverts can actually become great public communicators. Introverts spend a lot of time preparing to make sure they are giving their best.
4. Elon Musk:
American billionaire entrepreneur Elon Musk himself has said in an interview that he is a highly introverted engineer. He always hesitates to go on stage and talk. For this, they have to practice a lot. Musk, founder of Tesla, SpaceX, a boring company, said that it took him a lot of time and practice to get comfortable with going on stage and speaking clearly, but as the head of a company, it's something you have to learn How to do.
5. JK Rowling:
Writer JK Rowling is also an introvert. Whose written Harry Potter novel series and its vivid characters and story is one of the most popular stories in the global literary world. Rowling's Harry Potter series spans seven novels, and each story has complexity and interestingness. From this, it can be understood that Rowling will have to spend several hours working in seclusion to prepare his story.
6. Mark Zuckerberg:
Mark Zuckerberg, the co-founder of the social networking company Facebook, is also introverted. Despite being an introvert, Zuckerberg built the world's largest social media platform. Acquired platforms such as WhatsApp and Instagram. Facebook COO Sheryl Sandberg says Mark is quite shy, so doesn't talk to people much. He is merry at work.
7. Beyonce Knowles:
Beyoncé Knowles is an American singer, record producer, and actress. Beyonce says that it was because of her introverted nature that she started performing on stage. She says that even in childhood, she used to climb the stage to end her hesitation. Her popularity increased in the late 1990s as the lead singer of Destiny Child, one of the best-selling albums of all time.
8. Stephen Spielberg:
Even director and producer Steven Spielberg, one of the most successful, wealthy, and influential personalities in Hollywood, is an introvert. He says he would love to spend time getting lost in films. He prefers to be alone. He says that "I do not like to be part of a needless crowd. I feel uncomfortable in the midst of my friends too."