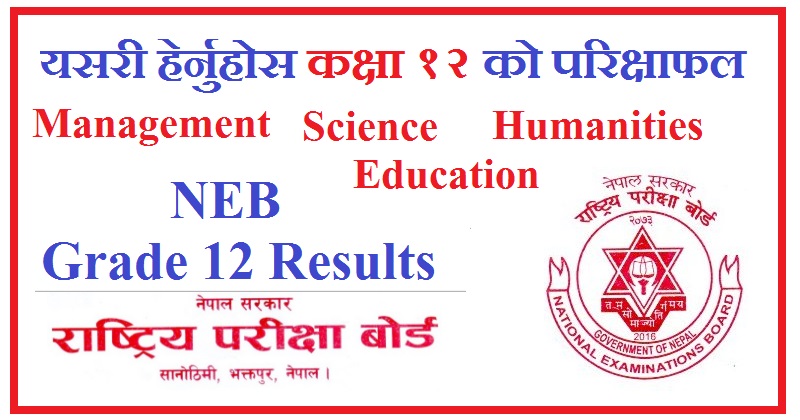 How to check NEB Result 2075 Class 12
National Examinations Board (NEB) is going to publish Grade 12 result under Science, Management, Education and Humanities. The exams of class 12 was held from April 27, 2018 to May 12, 2018. According to the latest sources of NEB, the result of Class is ready to publish.
How to view Grade 12 Results?
It's easy to check grade 12 results from Mobile SMS, website and IVR service. Students can view class 12 results though the official website of NEB, NTC, Edusanjal, and Ministry of Education. A total number of 415,252 students, 206,975 female and 208,276 male students' from 3,912 schools across the country appeared during the examination of class 12.
View Grade 12 Results 2075 via SMS:
Nepal Telecom: SMS> Short Code>1601
Type NEBSymbol No. and Send it to 1601
Listen Grade 12 Results on Notice Board:
Details regarding NEB results can be found by dialing Notice Board Number 1618016639002
Check Grade 12 Results 20875 via Websites
Visit official NEB Results website: http://www.neb.gov.np/results
Type your symbol number (Example: 0010001Q or 0010001)) and Date of Birth (eg. 2046/01/30) in the input box above and click submit
Your result will appear on the screen
Other Websites:
- Nepal Telecom website: www.neb.ntc.net.np
- Ministry of Education Website: www.moe.gov.np
- Examination Controller Office (Class 10) website: www.soce.gov.np