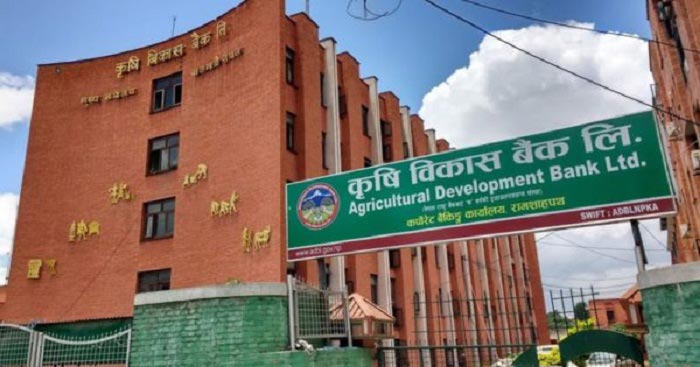 Agricultural Development Bank Limited Promotes Staff Members
The Agricultural Development Bank Limited has recently announced a promotion for its staff members through a notice published by the Department of Manpower Management on 2079/12/14.
Positions and Levels for Promotion
According to the approved staff positions in the annual budget and program of Krishi Bikas Bank Limited for Fiscal Year 2075/079, the following posts and levels have been allocated for promotion.
Criteria for Promotion
Promotions will be based on performance evaluation, seniority of service, educational qualification, and working in the classified area based on geographical basis, following the provisions in regulations 16, 17, 18, 19, and 20 of the Krishi Bikas Bank Limited Staff Service Regulations, 2062.
Calculation of Points
Points for promotion will be calculated based on the above criteria, and since the order of merit has been maintained, promotions will be recommended based on seniority from the date of publication of the notification.
Notice for Information
The Vacancy Committee has made a decision on Chaitra 14, 2079, recommending seniority-based promotion. For the purpose of Regulation 25 of Chapter 2 of the Staff Service Regulations, 2062, this notice has been published for the information of all concerned in accordance with sub-regulation (1) of Regulation 24 of the same chapter.
The Agricultural Development Bank Limited's promotion announcement provides a great opportunity for the staff members to progress in their careers while adhering to the organization's regulations and policies.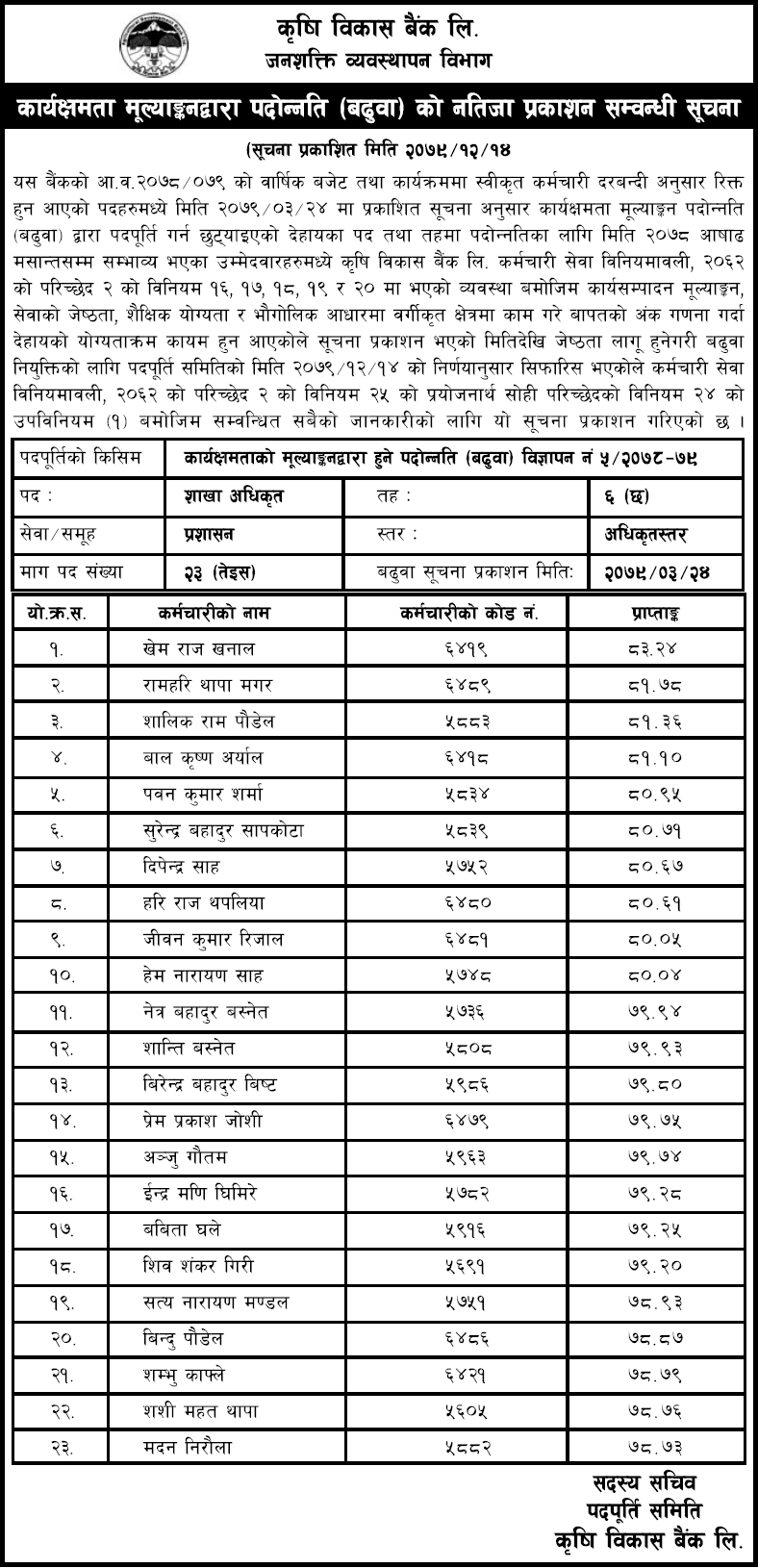 Notice
Promotion List (Badhuwa Suchi)