Department of Survey (Napi Bibhag) Published Final Result of AMIN:
Government of Nepal, Ministry of Land Management, Cooperatives and Poverty Alleviation, Department of Survey, Min Bhawan, Kathmandu Notice regarding the publication of results of Amin's post (contract)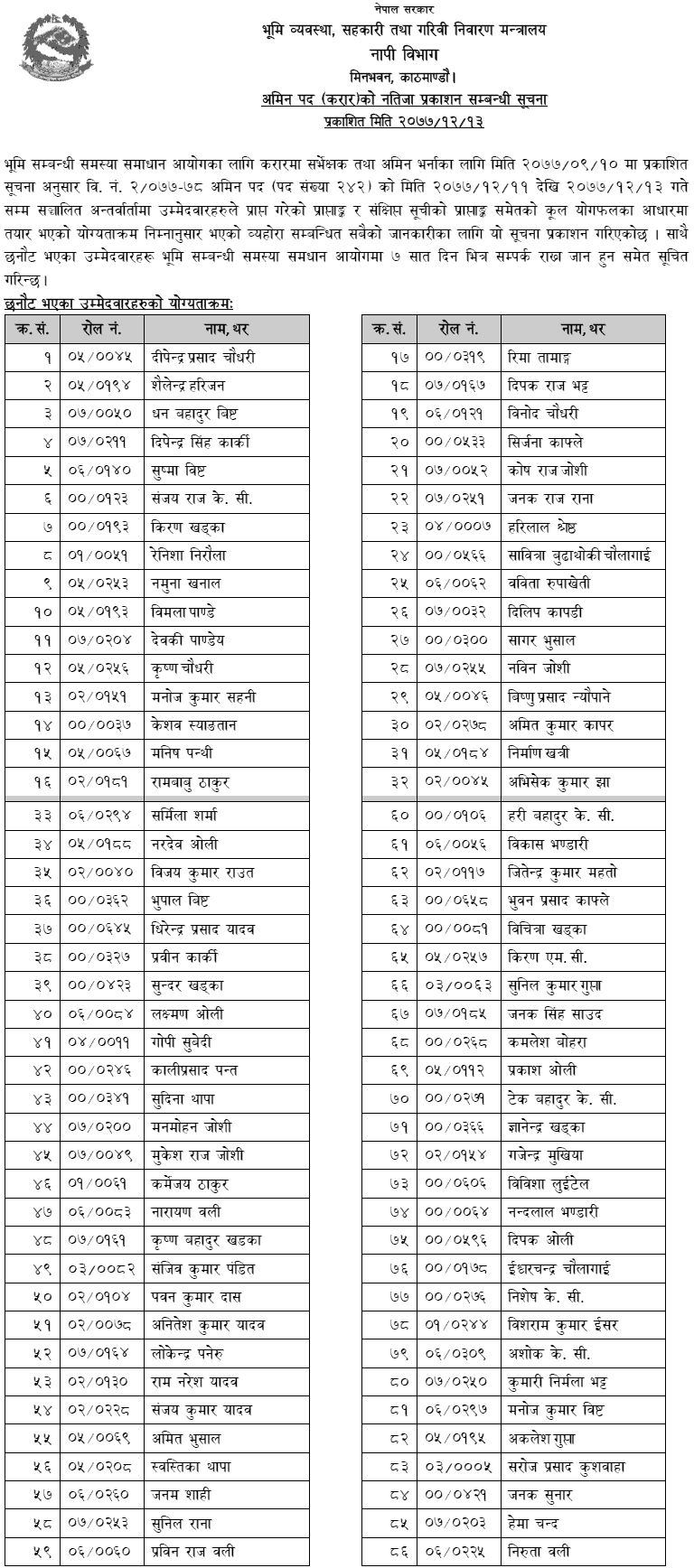 कृपया पुरा नतिजा हेर्न यहाँ क्लिक गरेर १३ पेजको PDF फाइल डाउनलोड गर्नुहोस

According to the notice of 2077-12-11 to 2077-12-11 for the post of Amin (Post No. 242) published on 2077-09-10 for the recruitment of surveyors and Amin in the contract for the Land Problem Resolution Commission. This notice has been published for the information of all concerned regarding the following qualification order prepared on the basis of the total sum of marks obtained by the candidates and the marks of the shortlist in the interview conducted till Advertisement No. 2 / 077-7.
It is also advised that the selected candidates should contact the Land Problem Resolution Commission within 7 days.
Published 2077-12-13
Download: