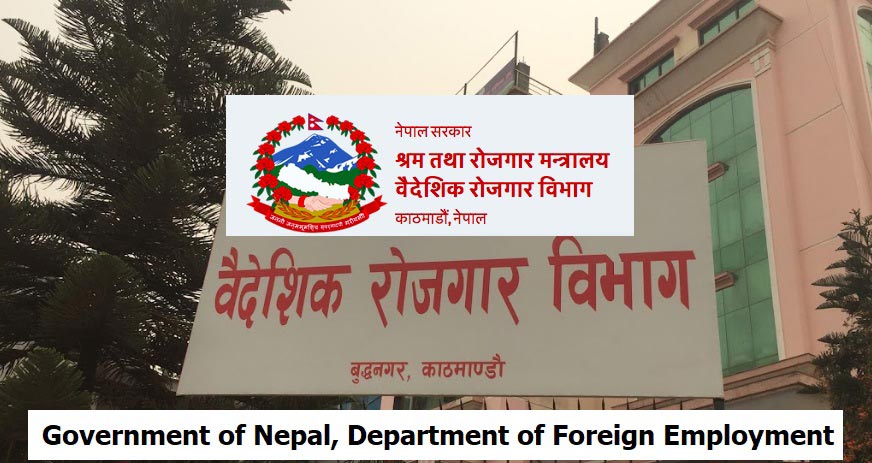 EPS-TOPIK-2022, UBT Result: The results of the second phase of the Employment Permit System (EPS) Korean language test for the manufacturing sector have been released. 8 thousand 785 people have passed the Korean language exam of the second stage for the productive sector which was held from 2079 Bhadra 20 to Kartik 21. 14 thousand 43 people participated in this exam.
The EPS Korea branch has informed that in order to fill out the employment application form, the police report and the health test must also be passed.
The branch said that the validity of the passport should be at least one year and the proof of having opened an account in the name of the 'A' bank and the personal email address of the concerned person must be submitted compulsorily.
How to Check Result:
Access the website http://www.eps.go.kr
Select Language (English or Local Language) and click
Enter Primary Key (Individual own) at the "EPS-TOPIK" (eg:- 0062022C505.....)
Click the "go" button and check the result.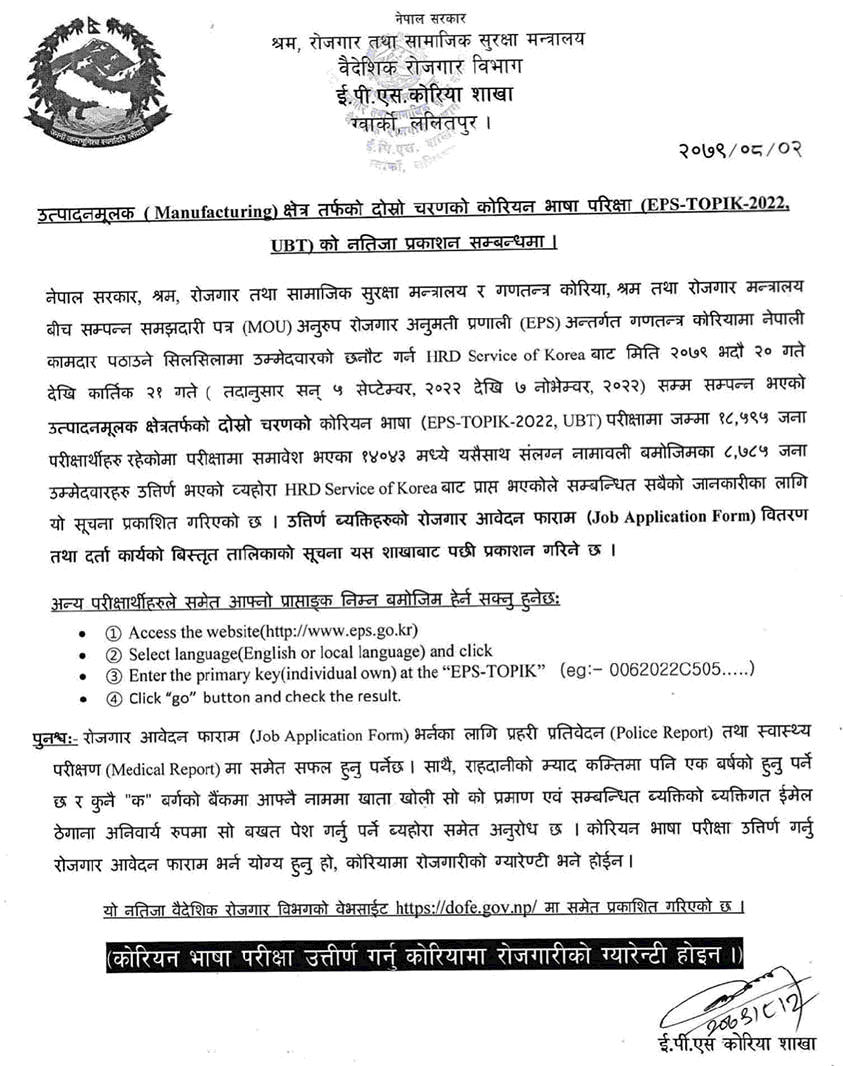 Notice