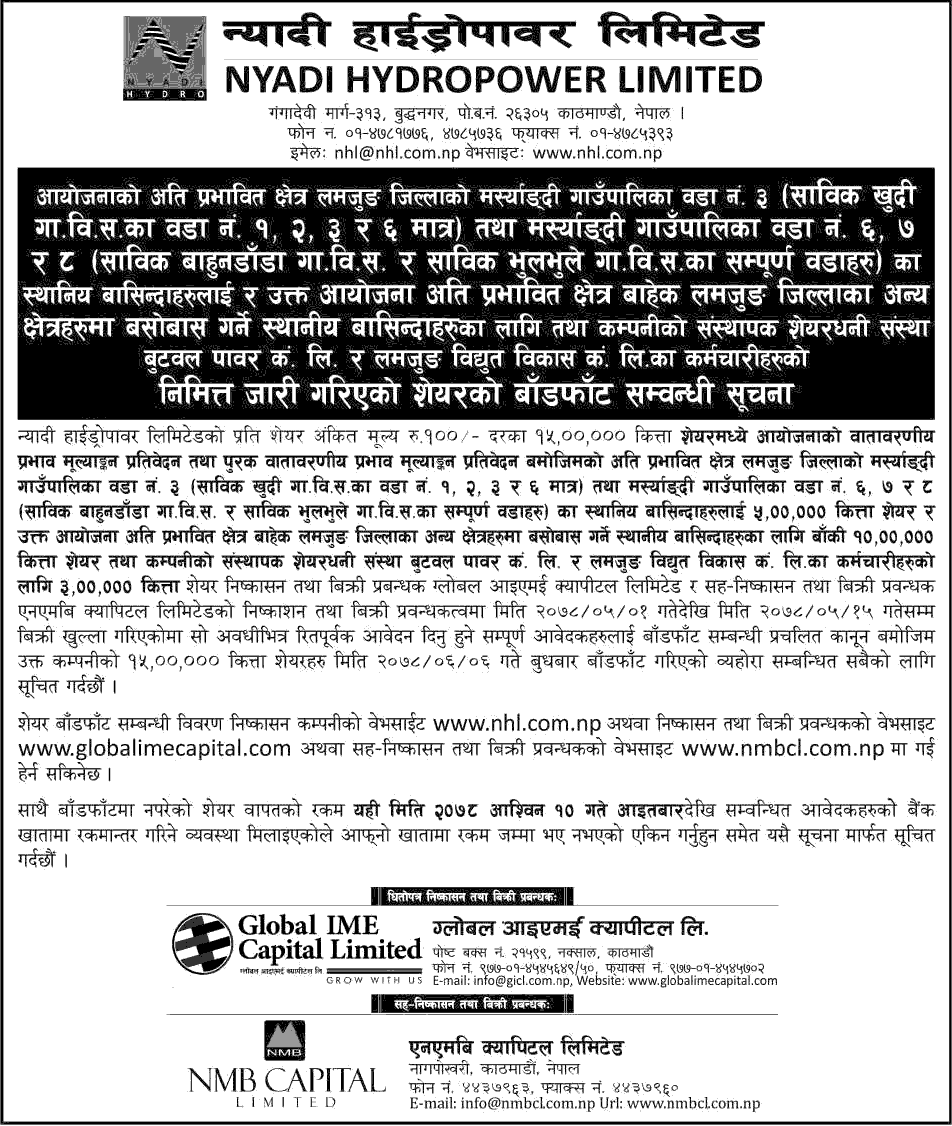 Nyadi Hydropower Limited has distributed (Allotment/result) the IPO issued to the Project Affected Locals. The company has distributed the shares issued for the project-affected locals from 1 to 15 Bhadra on Wednesday.
3 thousand 859 people had applied for the IPO of Nyadi Hydropower. Of them, 3 thousand 857 have received eligible applications. All eligible applicants for Nyadi Hydropower's IPO have received shares. All the applicants have received a minimum of 10 units to 140 units of shares.
Nyadi Hydropower had issued a total of 1.8 million ordinary shares with a face value of Rs 100 per share, out of which 1.7 million shares were issued to locals and the remaining 300,000 shares were issued to employees of its founding shareholders Butwal Power Company and Lamjung Power Development Company.
Nyadi Hydropower has launched the project in the most affected areas of Marsyangdi village municipality ward no. 6, 7, and 8 (formerly Bahundanda VDC and all wards of former Bhulbhule VDC) 500,000 shares were issued to the locals and 1 million shares were issued to the locals of other areas of Lamjung district besides that area.
IPO Result
IPO