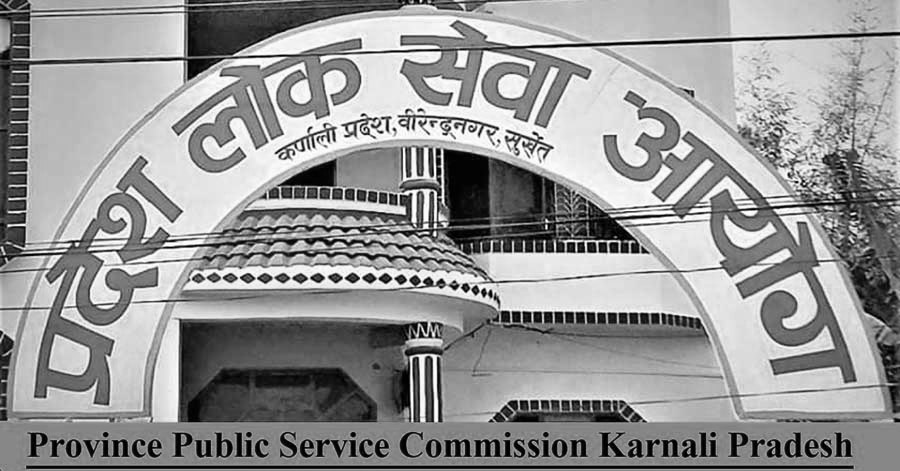 Province Public Service Commission, Karnali Pradesh - Physiotherapy Assistant Written Exam Results Announcement
Notice no. 355 (Publication Date: 2080/03/11)
The Province Public Service Commission, Karnali Pradesh, Birendranagar, Surkhet, proudly announce the written examination results for the position of Physiotherapy Assistant. The results are listed in alphabetical order, outlining candidates who have qualified for the next round, which is an interview.
Important Instructions for Selected Candidates
Selected candidates must report to the commission's office one day before the interview date with the following:

Two passport-size photographs
Two copies each of obtained certificates
Two copies of the first page of the application form
One copy of the third page of the admit card

On the day of the interview, candidates must bring:

Their Nepali citizenship
Complete certificates of educational qualification
The admit card

It's important to arrive one hour before the scheduled interview time.

Please note: Interviews will proceed as scheduled even if the day is a public holiday.
Job Post Details
Position: Physiotherapy Assistant Level: Fifth Service: Health Group: Physiotherapy Written Examination Date: 2080/01/11 Advertisement No.: 622-624/079/080 Type: Open and Inclusive Required Positions: 2 Total Candidates for Written Exam: 12 Total Selected Candidates for Interview: 5
Interview Schedule
Date: 2080/03/27 Time: 8:00 a.m Location: Province Public Service Commission, Karnali Province, Birendranagar, Surkhet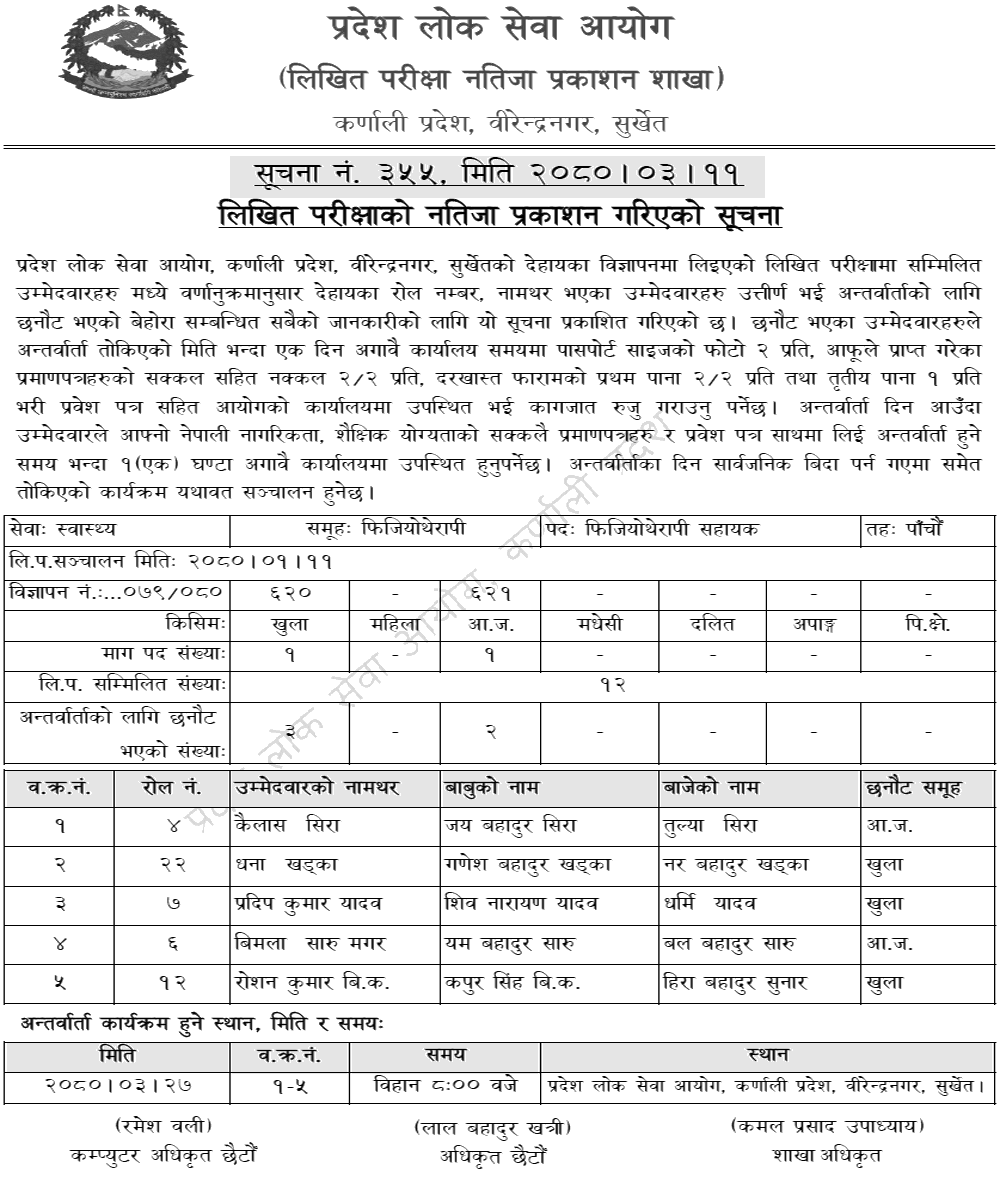 Written Exam Result
PPSC Karnali
PPSC
Notice
Sahakari Job Vacancy
Surkhet