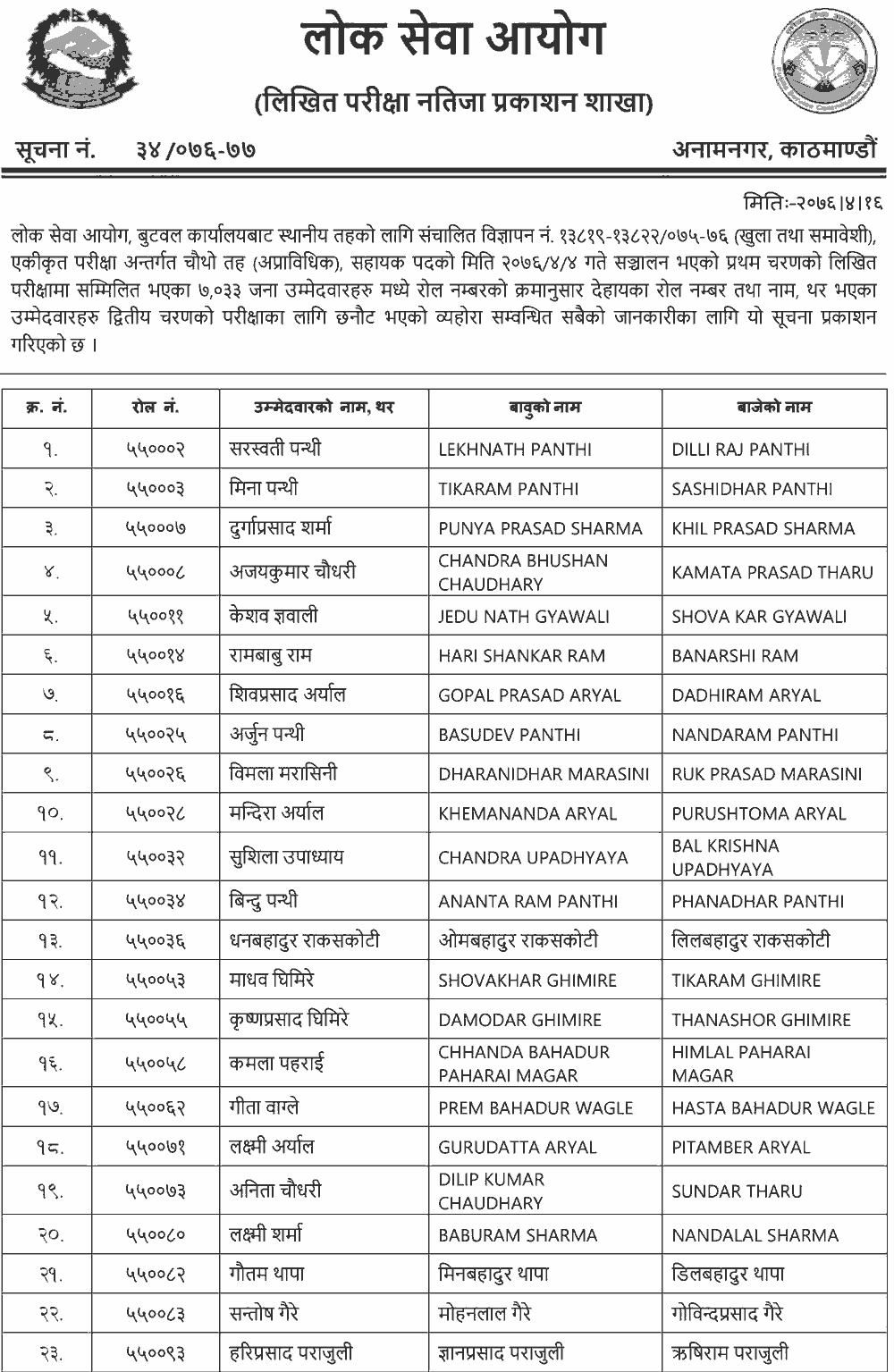 Click Here to View Total List of Successful Candidates
Link: http://psc.gov.np/assets/uploads/files/38-12510-12513-Hetauds-4Level.pdf
Lok Sewa Aayog (Public Service Commission - PSC), Butwal has published the result of local level Non-Technical 4th level Advertisement No. 12510-12513 / 075-076 (Open and Inclusive), Integral Examination System 4th level (Non-Technical), Assistant / Assistant Accountant / Assistant Internal Auditor or Similar examination Result of Butwal. The total number of 676 candidates has been selected in the first Phase Written Examination out of 7033 Participant.
The written examination was heled in 2076-4-4
The total number of selected candidates: 676
Total Number of Participant: 7033
Please Download Collegenp Apps from Playstore: Install Now for regular Update.