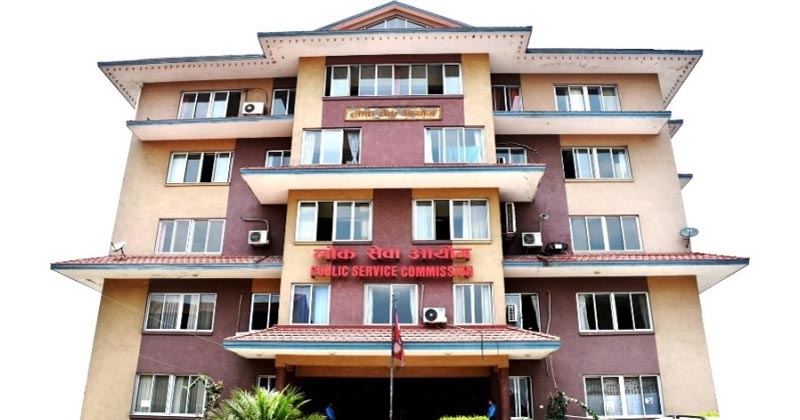 Lok Sewa Aayog Kathmandu Kharidar Post Merit List and Recommendation:
Public Service Commission, Kathmandu Office, (Interview and Recommendation Branch), Anamnagar, Kathmandu: Letter from the Ministry of Federal Affairs and General Administration (Secretariat of the Promotion Committee) for the purpose of promotion of the candidates recommended for the post of advertisement number, service, group, and category mentioned in the details.
Public Service Commission (former Central Regional Directorate), Kathmandu Advertisement No. 286 / 2064-65 (Women), 286 / 2064-65 (Adivasi Janajati), 286 / 2064-65 (Madhesi), 286 / 2064-65 (Dalit), 286 / 2064-65 (disabled), 286 / 2064-65 (Pichhadiyako Kshetra) and 287 / 2064-65 (open), Nepal Administrative Service, General Administration Group, Non-Gazetted Second Class, Kharidar or similar for permanent appointment. A total of 43 (forty-three) candidates have been recommended on the basis of the total marks obtained as per the details of the lump sum qualification.
This notice has been published for the information of all concerned as per the decision of the Public Service Commission Office dated 2078-01-17.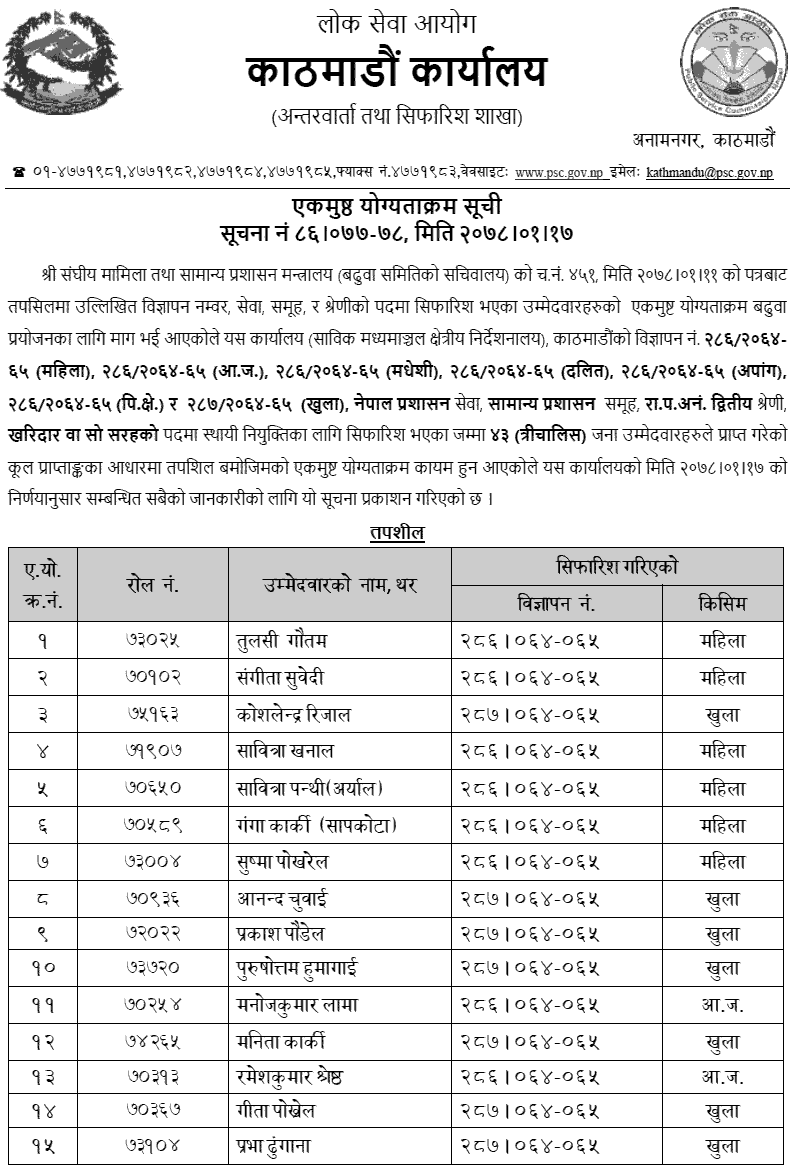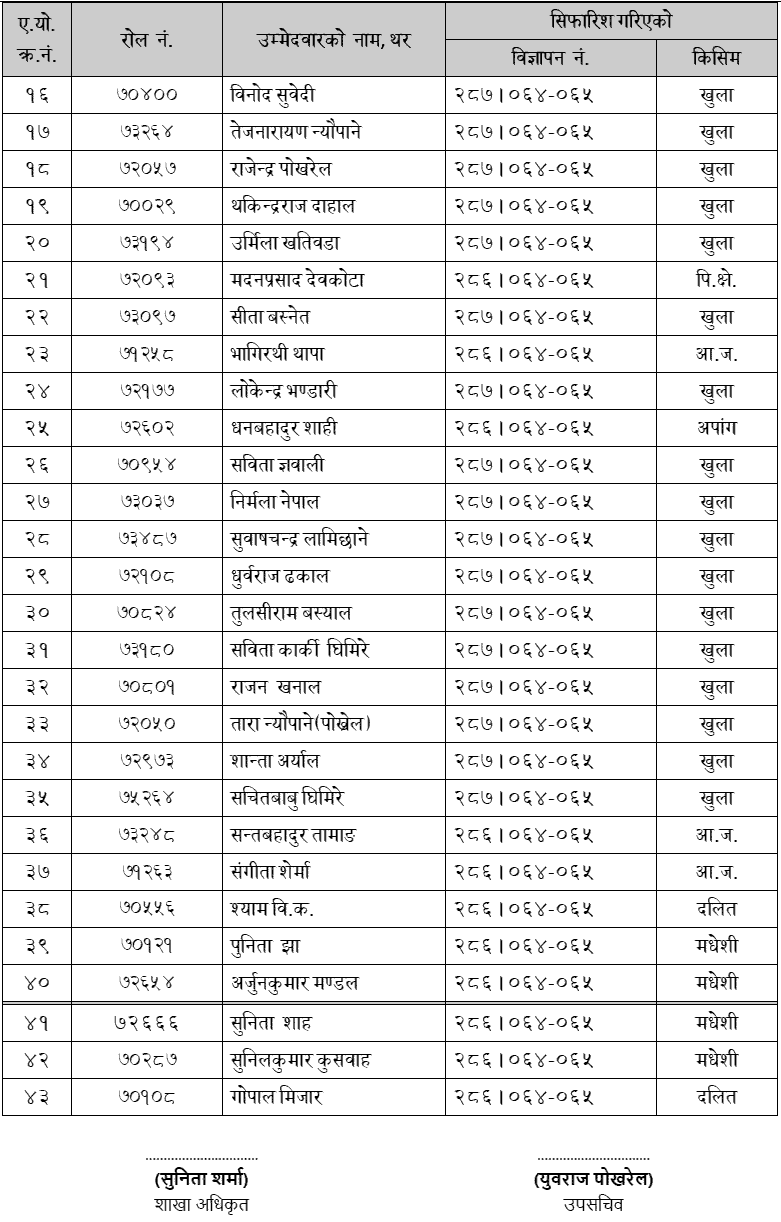 Kharidar Result
Kharidar
Lok Sewa Aayog Result
Lok Sewa Aayog