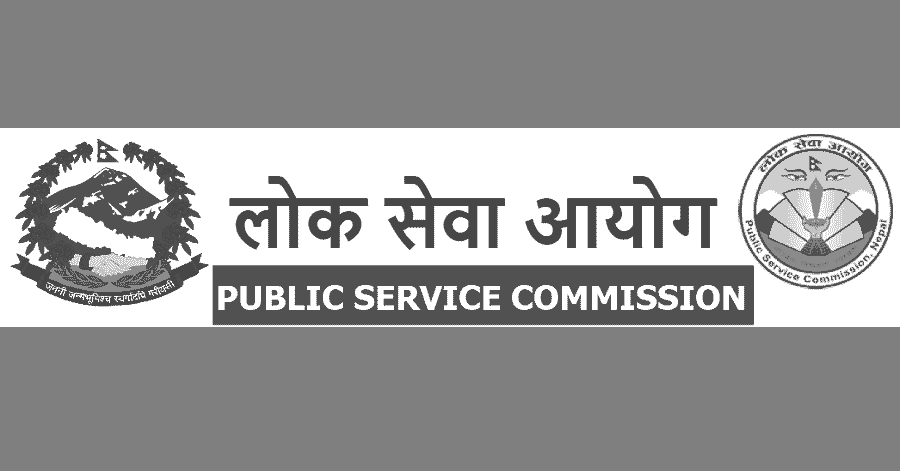 Public Service Commission, Kathmandu Written Examination Result of Ranger Post
About the Notification: The Public Service Commission (PSC), located at Kamalpokhari, Kathmandu, has officially released the written examination results. This announcement contains a list of successful candidates, ordered alphabetically, who have qualified for the interview round.
Key Details:
Position: Ranger
Service/Group: Forest, National Park & Wildlife
Table/Category: Non-Gazetted First
Exam Date: 2079/12/01
Result Published By: Public Service Commission, Central Office
Advertisement Number: 1235/078/079 (Open)
Total Positions Available: 1 (One)
Candidates Who Took the Exam: 35
Candidates Selected for Interview: 3
Notice Number: 308/080-81
Result Published Date: 2080/6/16
Interview Details:
Date and Time: 2080/7/20 at 1:00 p.m.
Location: Public Service Commission, Kathmandu Office, Anamnagar.
Instructions for Selected Candidates: For those who have successfully cleared the written examination and are due for the interview, please note the following:
Arrive at the interview venue 1 hour prior to the scheduled time.
Ensure you bring the following documents:

2 passport size photographs
2 copies each of relevant certificates (along with duplicates)
2 copies of both the first and second pages of your application form

Note: The interview will proceed as planned, even if the day is a public holiday.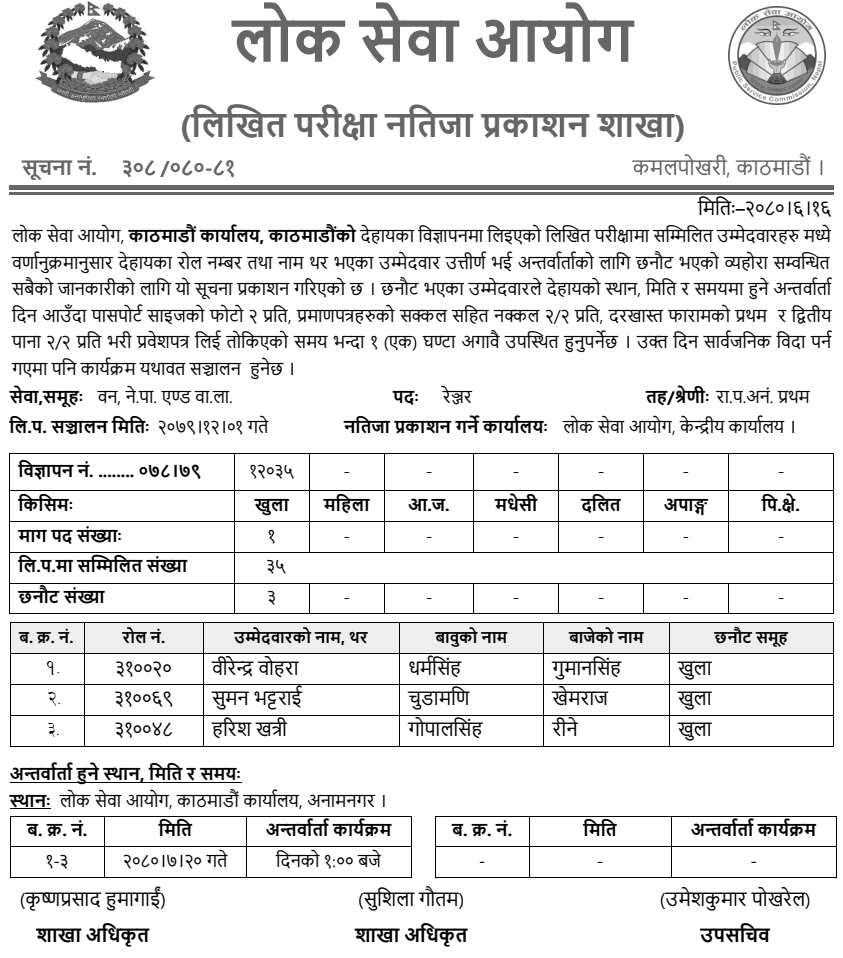 Written Exam Result
Notice
Kathmandu
Lok Sewa Aayog Result
Lok Sewa Aayog