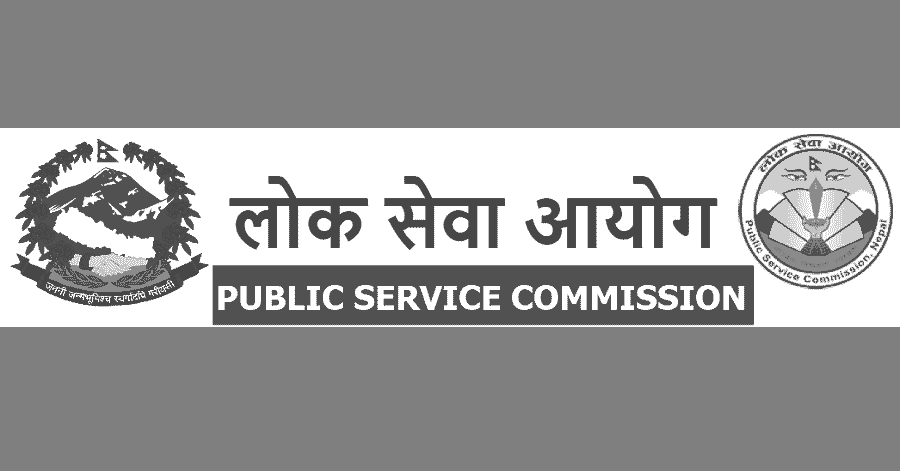 Notice of Result Publication for Kharidar or Similar Posts by Public Service Commission PSC (Lok Sewa Aayog), Mahendranagar Office
The Public Service Commission, Mahendranagar Office has recently published the results of the written examination for the post of Kharidar or similar posts for various service groups. Here are some important details to note:
Result Publication Details:
The written examination for the post of Kharidar or similar posts was conducted under the Combined and Integrated Examination System on 2079/08/23 and 24.
The result of the written examination was published on 2079/12/11 by the Public Service Commission, Dhankuta Office, Dhankuta.
Selected Candidates:
The selected candidates who have passed the written examination have been listed in alphabetical order with their roll number and name in the notice published by the Public Service Commission, Mahendranagar Office.
These candidates are required to appear for a computer skill test and interview.
Documents Required:
Candidates who have been selected for the interview must submit 2 copies of their passport-size photographs along with the admit card, Nepali citizenship certificate, educational qualification certificate, all certificates confirming the required minimum qualifications, and other necessary documents along with duplicate 2/2 copies of Public Service Commission Regulations 2079.
The candidates must submit copies of these certificates to the office where the interview will take place within the period of the interview.
It is important to note that if the required minimum qualifications and certificates of other necessary documents are not provided, the application will be canceled at any time.
Interview Details:
The selected candidates must attend the interview office 1 (one) hour before taking the above-mentioned complete documents and admit card when coming for the computer skill test.
The interview will take place at the following place, date, and time, and candidates are advised to be present on time. Unless otherwise notified, the program will continue as usual even if there is a public holiday on the day of the interview.
Service, Group: Various
Category: Non-Gazetted II
Ad No.: 16303-16306/077-78
Post: Kharidar or similar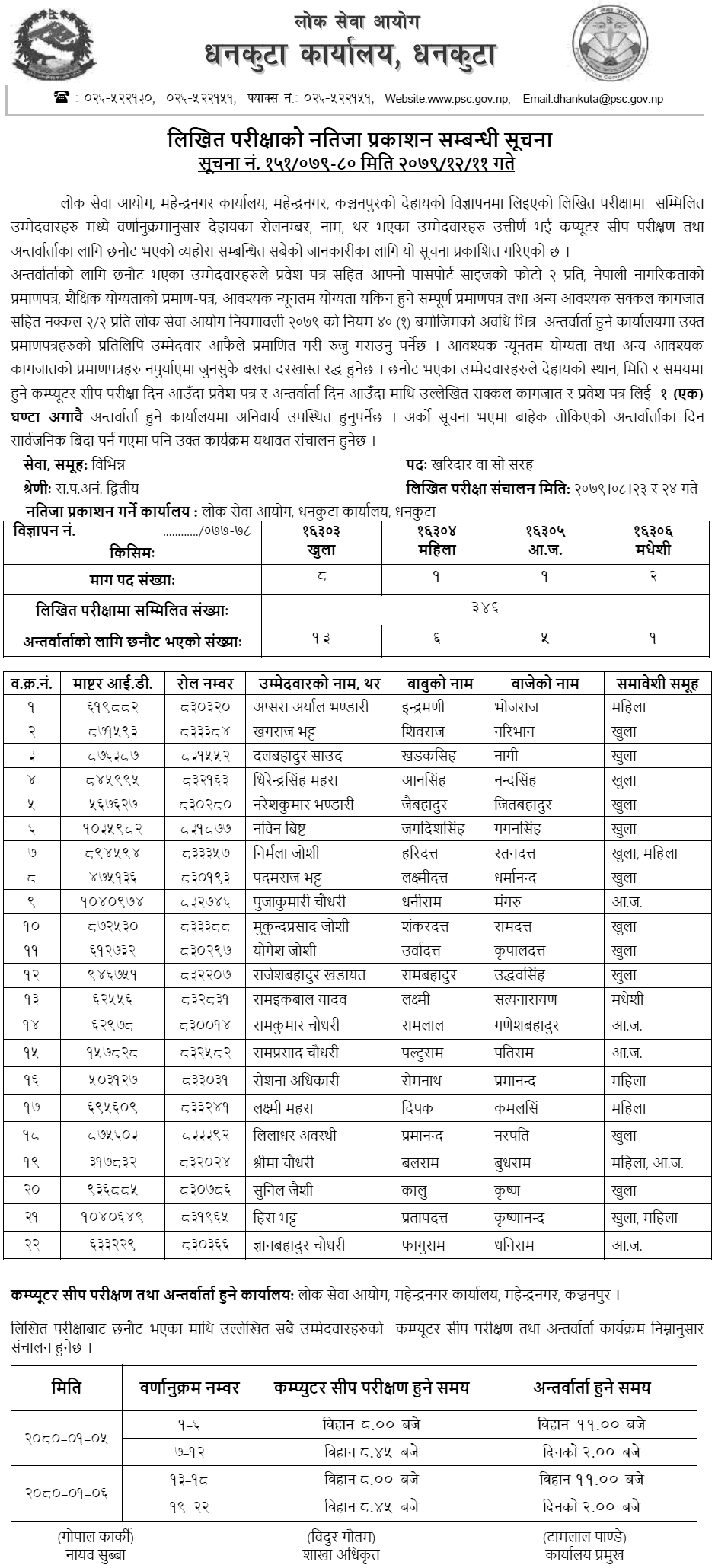 Mahendranagar
Kharidar Result
Kharidar
Lok Sewa Aayog Result
Lok Sewa Aayog