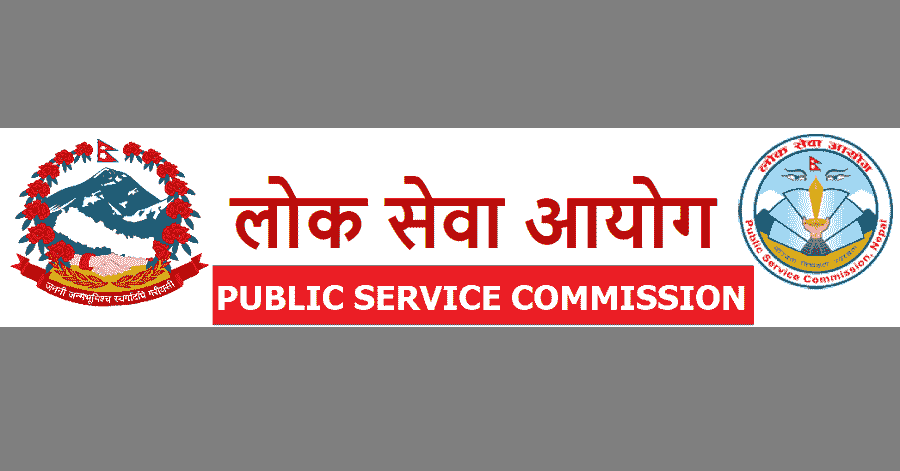 Lok Sewa Aayog Surkhet Final Result and Sifaris of Mechanics: Public Service Commission Office Surkhet Advertisement No. 14878/077-78 (Open), Nepal Engineering Service, Mechanical Group, Construction Equipment Maintenance Sub-Group Non-Gazetted Second Grade (Technical), Attended Interview for Mechanics Post No. 2 (Two) 7 (seven) of the candidates.
Based on the average score of the written test, the practical test, and the interview, the order of merit has been established as follows; The following offices are recommended for appointment.
Also, this notice has been published for the information of all concerned regarding the following alternative list and provisional list.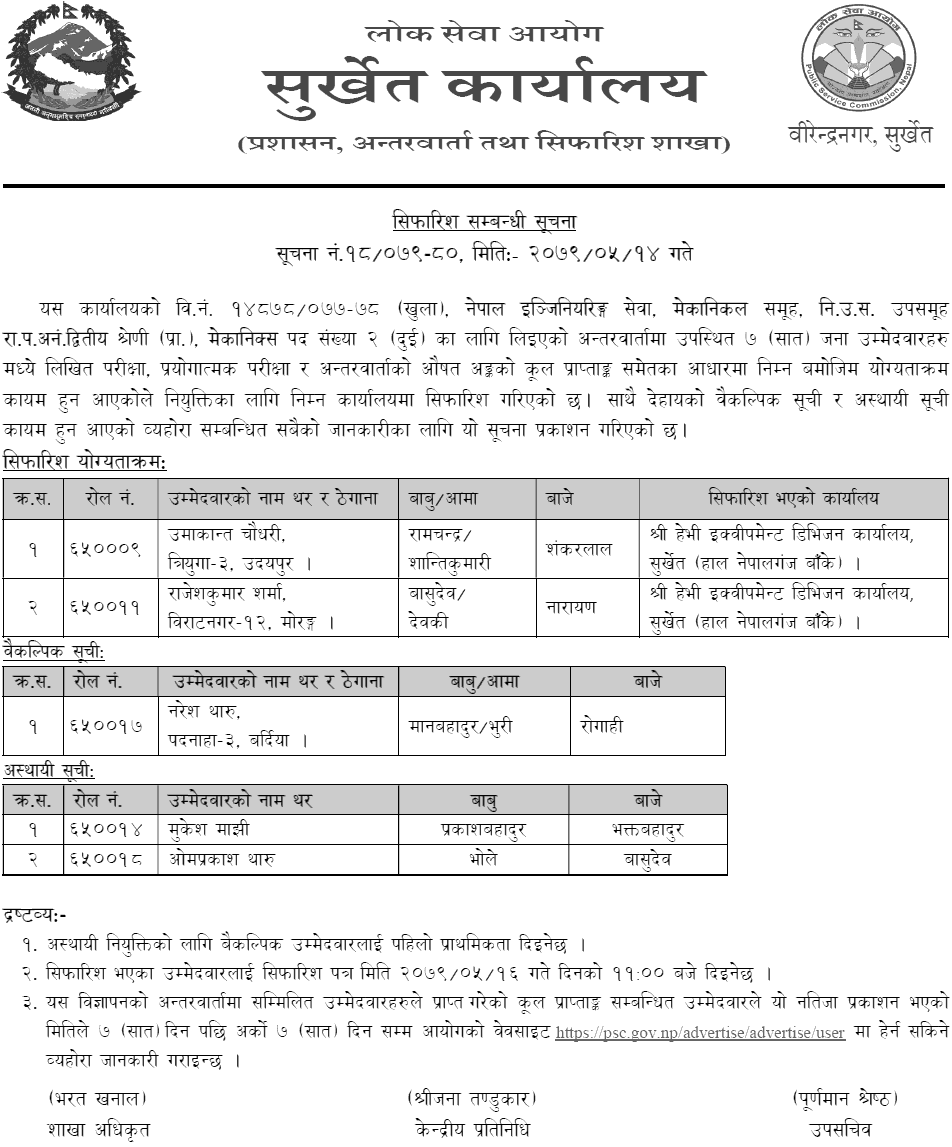 Prabidhik Kharidar
Lok Sewa Aayog Exam
Lok Sewa Aayog