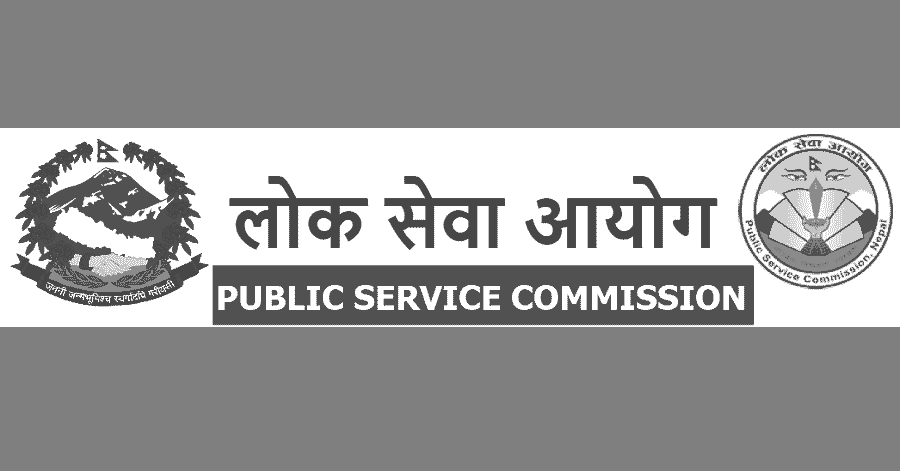 Lok Sewa Aayog Weekly Notice Jestha 24, 2080
The Public Service Commission, Central Office, Kamalpokhri, has issued a notice regarding the extension of the period for submission of re-application. This notice, numbered 1602/079-80, has been published by the Commission in the months of Mangsir, Poush, and Magh of the year 2079. It pertains to various posts such as Gazetted Third Class (Non-Technical) Section Officer (Sakha Adhikrit) or similar, National Human Rights Service Officer Third Class, Gazetted First Class (Non-Technical) Nayab Subba or similar, Gazetted First Class (Technical) Nayab Subba or equivalent, Fifth Level of Health Service, and Assistant First (Technical and Non-Technical) post of National Human Rights Service.
Re-application for the aforementioned posts is required within the period from 1/20/2080 to 2/18/2080. The Commission has received both written and verbal requests stating that re-application is exempted during this specified period. Therefore, it has been decided that all the remaining candidates must submit their applications again by 2080/2/29.
This notice has been made available on the Commission's website and posted on the notice board of the relevant office. Additionally, it has been published in the Commission's Bulletin dated 2080/2/24. The purpose of this extension is to ensure that all eligible candidates have an opportunity to reapply and participate in the selection process.
The Exam Conducting Branch, which oversees the security and organization of the examinations, is responsible for ensuring a fair and transparent selection process. Candidates are advised to carefully read and follow the instructions provided in the notice while submitting their re-applications.
The Public Service Commission strives to maintain the highest standards of transparency and integrity in its operations. All interested individuals are encouraged to take note of this notice and proceed accordingly. By adhering to the guidelines and deadlines set forth by the Commission, candidates can enhance their chances of securing a position in the desired posts.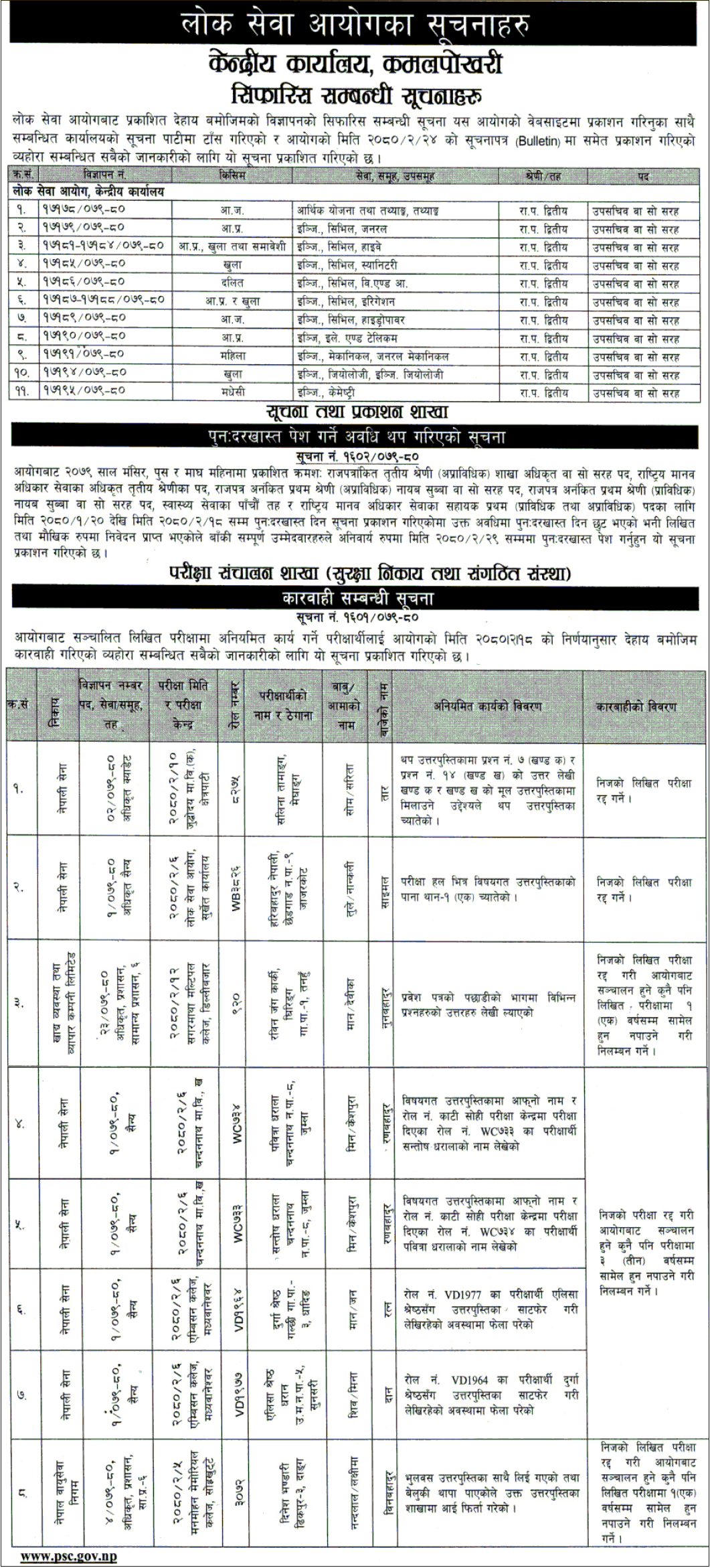 Final Result
Section Officer (Sakha Adhikrit)
Nayab Subba
Lok Sewa Aayog Result
Lok Sewa Aayog