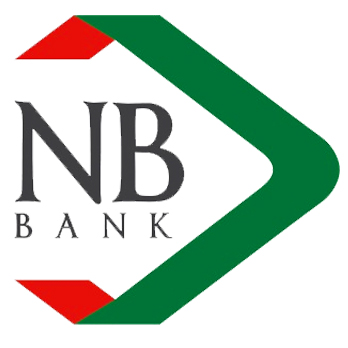 Nepal Bangladesh Bank Limited Shortlisting of Trainee Assistant:
Nepal Bangladesh Bank Limited is "A- Class Financial Institution Licensed by Nepal Rastra Bank. (Joint Venture with IFIC Bank Limited, Bangladesh)
This is to notify all the concerned that the candidates who applied for the post of Trainee Assistant have been shortlisted on the basis of criteria fixed by the bank. The name of the shortlisted candidates and Syllabus/Course of Study are displayed on our website www.nbbl.com.np
The written examination of shortlisted candidates is scheduled to be held on Baisakh 18, 2078 (May 01, 2021). All the shortlisted candidates are advised to collect Admission Card for written examination from Human Resource Department, Head Office of the Bank located at Kamaladi from Baisakh 02, 2078 (April 15, 2021) to Baisakh 10, 2078 (April 23, 2021) against the deposit of Rs. 200.00 in A/C No. 9999600100111 as examination fee.
Further, all the shortlisted candidates are also advised to submit their 2 copies of a recent passport size photograph, copies of testimonials, and a copy of the Citizenship Certificate at the time of collecting admit card.
No candidates will be allowed to appear in the written examination without producing the Admission Card.
Head Office: Kamaladi, Kathmandu,
P.O.Box: 9062,
Toll-Free No. 16600179771
www.nbbl.com.np

पुरा लिष्ट हेर्न यहाँ क्लिक गरेर फाइल डाउनलोड गर्नुहोस (१२२ पेज)

Trainee Assistant Syllabus (ट्रेनी असिष्टेन्ट पदको पाठ्यक्रम हेर्न यहाँ क्लिक गर्नुहोस)
Download:
Shortlisting of Trainee Assistant.Pdf

Banking Career
Banking Job