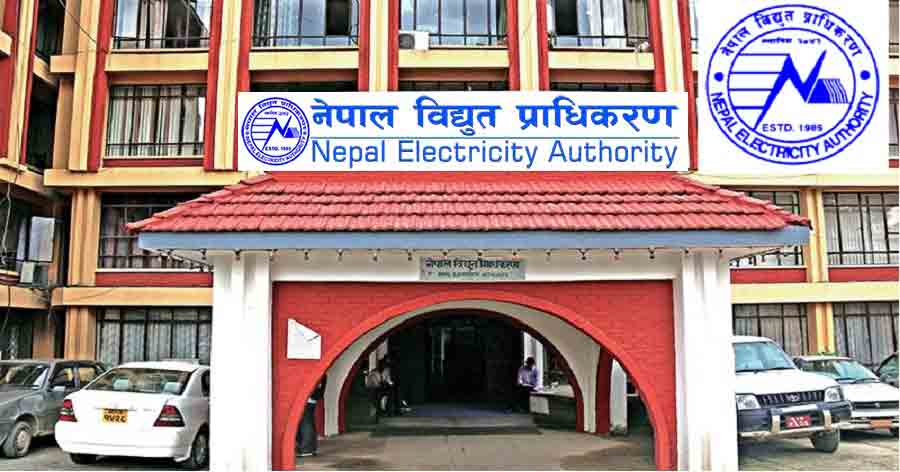 Nepal Electricity Authority: Recommendations, Appointments, and Notices
The Nepal Electricity Authority, Head Office, has recently publicized important notifications regarding recommendations and appointments. The announcement, first appearing in Gorkhapatra on 2080/06/10, is of paramount importance for candidates recommended for various officer level positions. Detailed information regarding the final results and recommendations is available on the Nepal Electricity Authority's official website and on the notice board of the office.
Key Appointments and Schedules
The Authority has released positions for multiple engineering and technical disciplines. Here are the roles advertised and the respective service groups:
Engineer Technician in Electrical (open and inclusive)
Engineer Technician in Electronics (open)
Engineer Technician in Mechanical
Engineer Technician in Civil (open and inclusive)
Service Engineer Technician in Civil service (open and inclusive)
Engineer in Computer Engineering (inclusive)
Geologist Technician in Various Geology (open)
Environmentalist Technician in Various (open)
The recommended candidates are requested to report to the Nepal Electricity Authority, Central Personnel Administration Branch, Durbar Marg, Kathmandu, on 2080/06/14 Sunday, between 2:00 p.m. to 3:00 p.m. to receive their appointment letters.
Documentation Requirements
Candidates must bring the following documents:
A recent passport-size photograph (1 copy)
Certificate of Health, in compliance with Schedule-10 of the Nepal Electricity Authority Staff Service Terms and Conditions Regulations 2075 (with amendments).
Valid identification documents such as a passport or citizenship certificate.
Notary certified 1/1 copy of all educational qualification certificates.
Permanent Account Number (PAN)
Induction Training
Post the understanding of the appointment letter, the induction training for the selected candidates is scheduled to commence from 2080/06/15 at the Nepal Electricity Authority Training Center, located in Kharipati, Bhaktapur.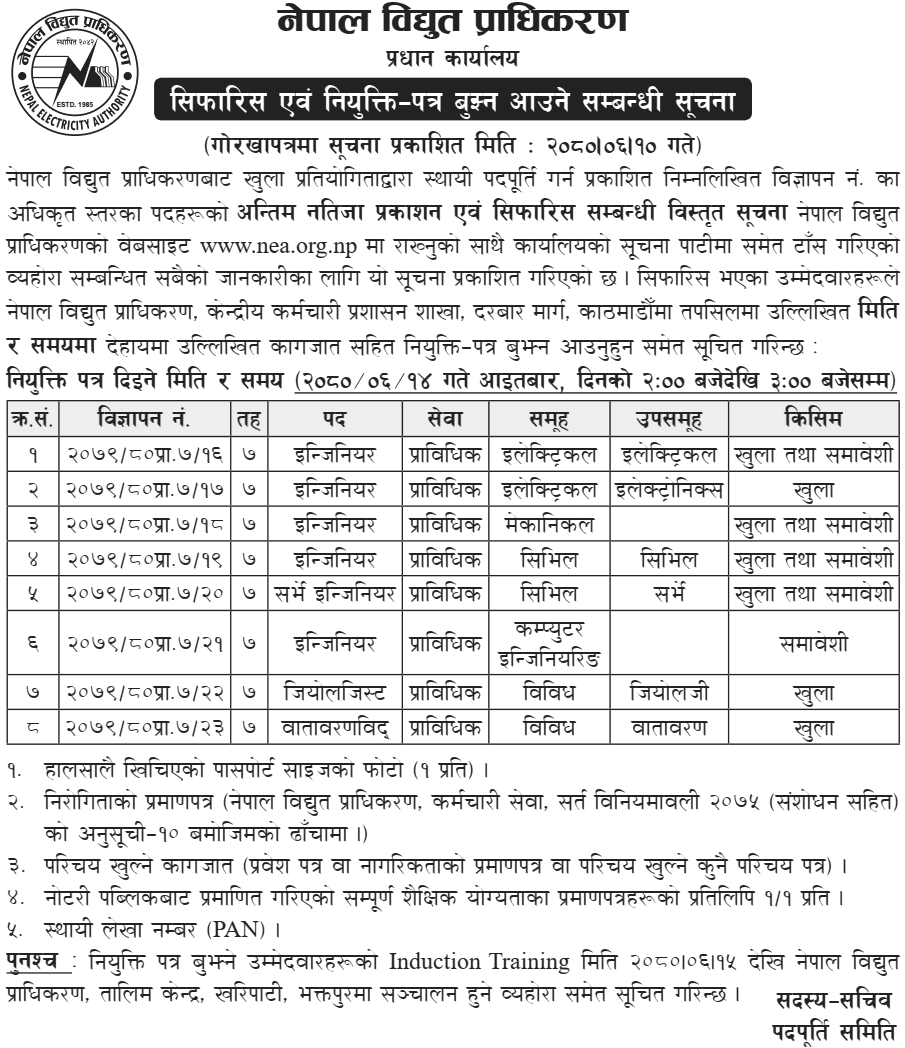 Final Result
Sifaris