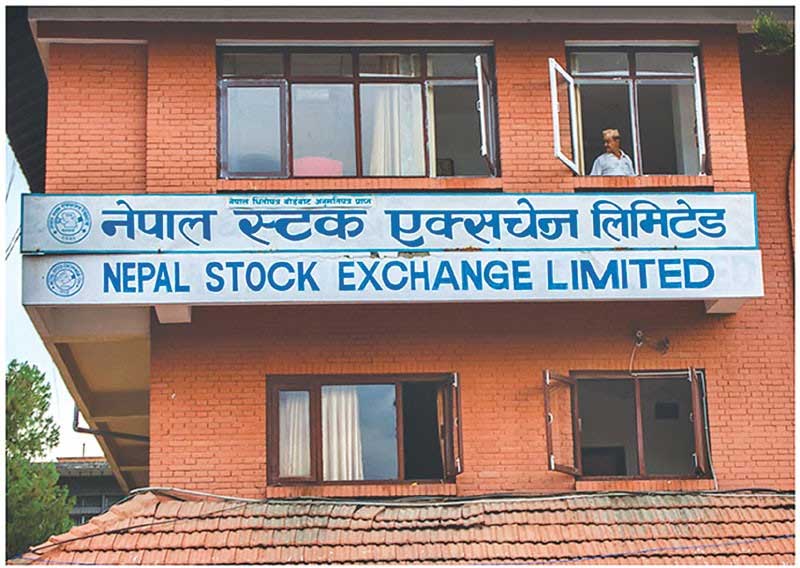 Nepal Stock Exchange Limited (NEPSE), UNI Shantimarg, Kathmandu Notice Regarding Publication of Result of Written Examination
In the following notification of Nepal Stock Exchange Limited (NEPSE), among the candidates who participated in the written examination taken by the Public Service Commission, the following candidates with roll number and name, surname in alphabetical order will be selected for the interview and this notification is published for the information of all concerned.
Candidates who have been selected for the interview should bring 2 copies of passport-size photos, 2 copies of all the required minimum eligibility certificates and other necessary documents, 1/1 copy of the first and second pages of the application form, along with the admit card on the date, time and place of the interview scheduled below. It is compulsory to attend the meeting room of NEPSE 1 hour before the time. If the required minimum qualifications and certificates of other necessary documents are not submitted, the application will be canceled at any time.
First published date: 2079-08-15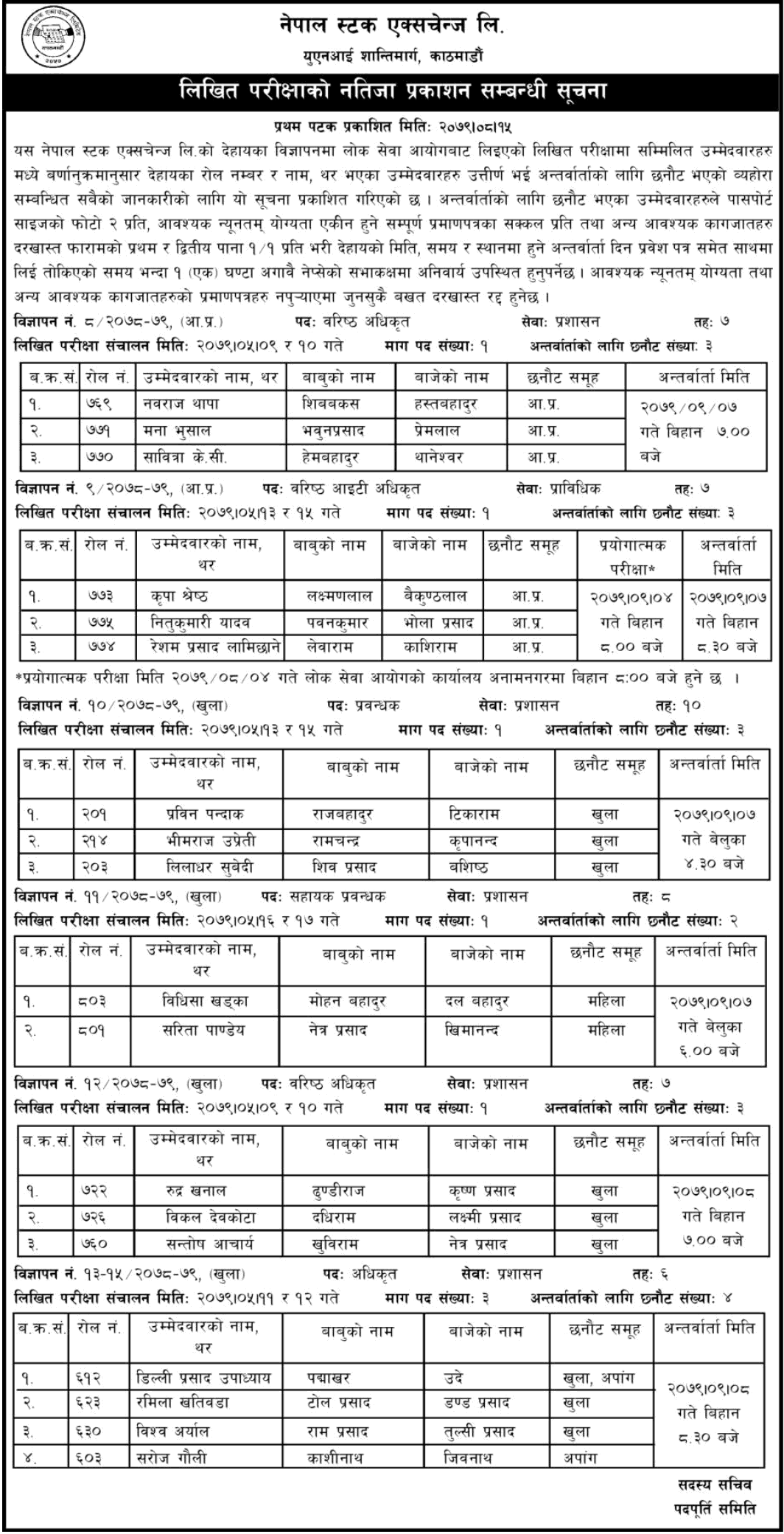 Notice