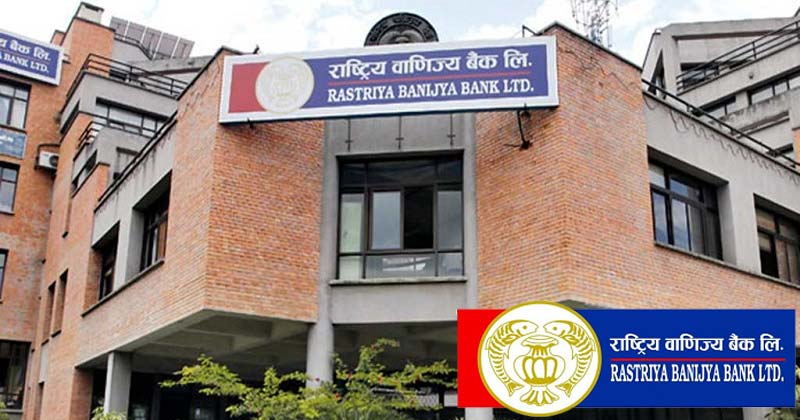 Rastriya Banijya Bank Limited Announces Waiting List Candidates for Appointment
Rastriya Banijya Bank Limited, Central Office, has released a notification regarding the recommendation of waiting list candidates for an appointment. This announcement is in accordance with the advertisement published on 2078/07/14, which aimed to fill vacancies in lower-level positions within the bank.
Recommendation Details
Successful candidates who have cleared the open competitive written test and interview are being recommended for appointment to various levels and positions within Rastriya Banijya Bank Limited.
The recruitment committee of RBBL has made the decision to appoint candidates based on the merit order of the waiting list.
The recommendation applies to candidates mentioned in the waiting list of the relevant group of advertisements: Advertisement No. 44/2078/079, dated 2079/09/26; Advertisement No. 71/2078/079 (Gandaki Province and its offices); Advertisement No. 105/2078/2079 (Bagmati Province (Valley) (outside) office); and Advertisement No. 107/2078/2079 (Lumbini Province and its offices).
Appointment Requirements
Candidates who have been recommended for appointment from the waiting list must fulfill certain requirements:

Submit a health certificate issued by a certified physician registered with the Nepal Medical Council.
Provide three passport-sized photographs and attested copies of citizenship and educational qualification certificates.
If applicable, provide copies of citizenship certificates of their father, mother, husband/wife, or in the case of female candidates, the mother-in-law and father-in-law.
Contact the Human Resources Department of the central office of Rastriya Banijya Bank for further assistance.
Female candidates must ensure they have the necessary documents as mentioned above.
Appointment Letter and Timeline
Candidates who have been recommended for appointment from the waiting list can expect to receive their appointment letters within 35 days from the date of this notice's publication.
It is essential for candidates currently employed by the Nepal Government or any government-owned association to provide proof of acceptance of their resignation.
Branch Office Placements
The representative responsible for the recommendation process will inform the appointed candidates about their respective branch office placements as per the bank's decision.
Career Notice
Candidates on the waiting list are advised to regularly check the Bank's official website, www.rbb.com.np, for any career-related updates.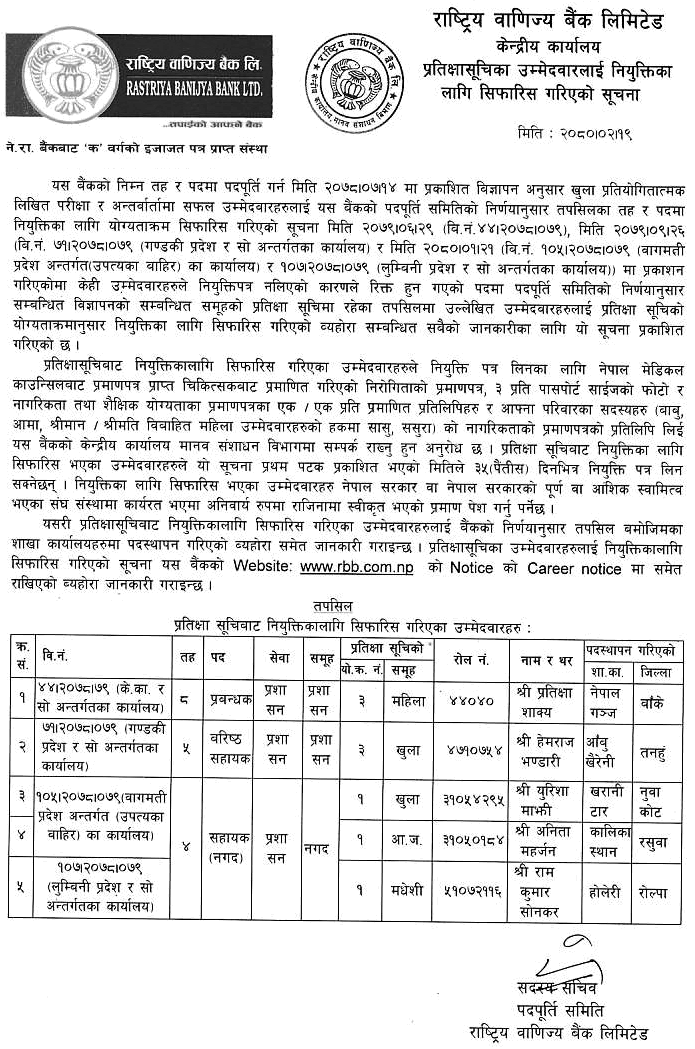 Sifaris
Notice