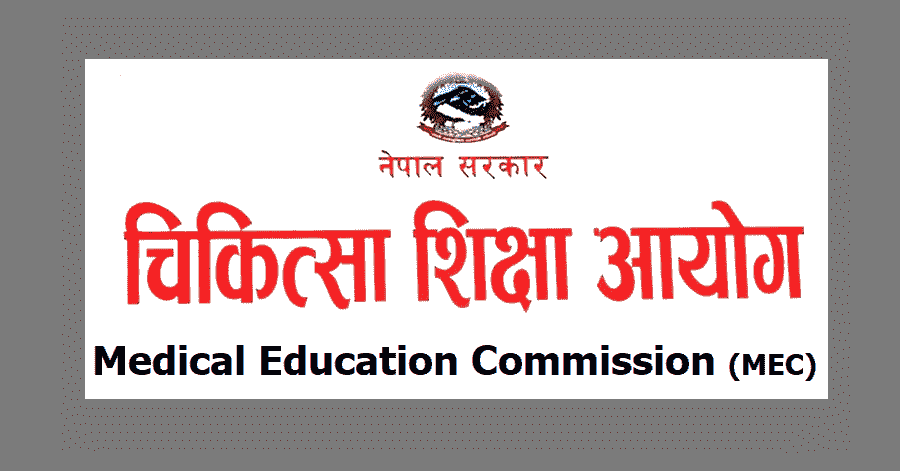 Result of Bachelor Level Medical Education Common Entrance Examination 2022: Medical Education Commission publishes the results of the Common Entrance Examination of MBBS/BDS/BSc Nursing/BASLP/B Perfusion Technology conducted on 1 g April 2022.
The candidates can check their results online through their online profile as well. Candidates who are not satisfied with the results can apply in the email retotalAmec.gov.np by filling up the attached form for re-totaling from 10th April 2022 at 10:00 AM to 12'h April 2022 at 5:00 PM by submitting a voucher of Rs.1,000/- deposited at Himalayan Bank Limited, Account no 04308931670017. Submission of fake documents is liable for rustication at any time.
*Notice regarding matching will be published later on our website.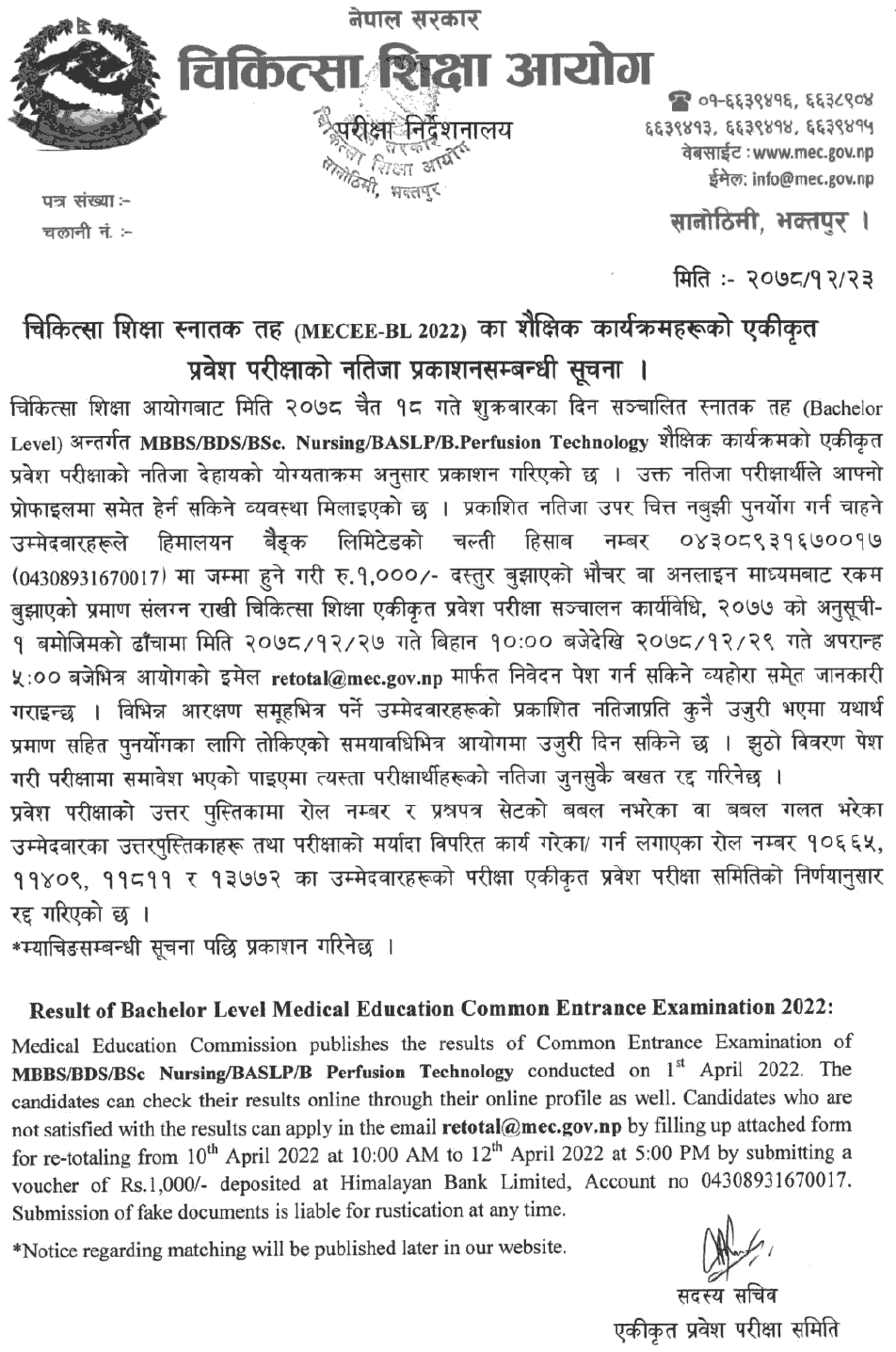 Medical Education Commission (MEC)