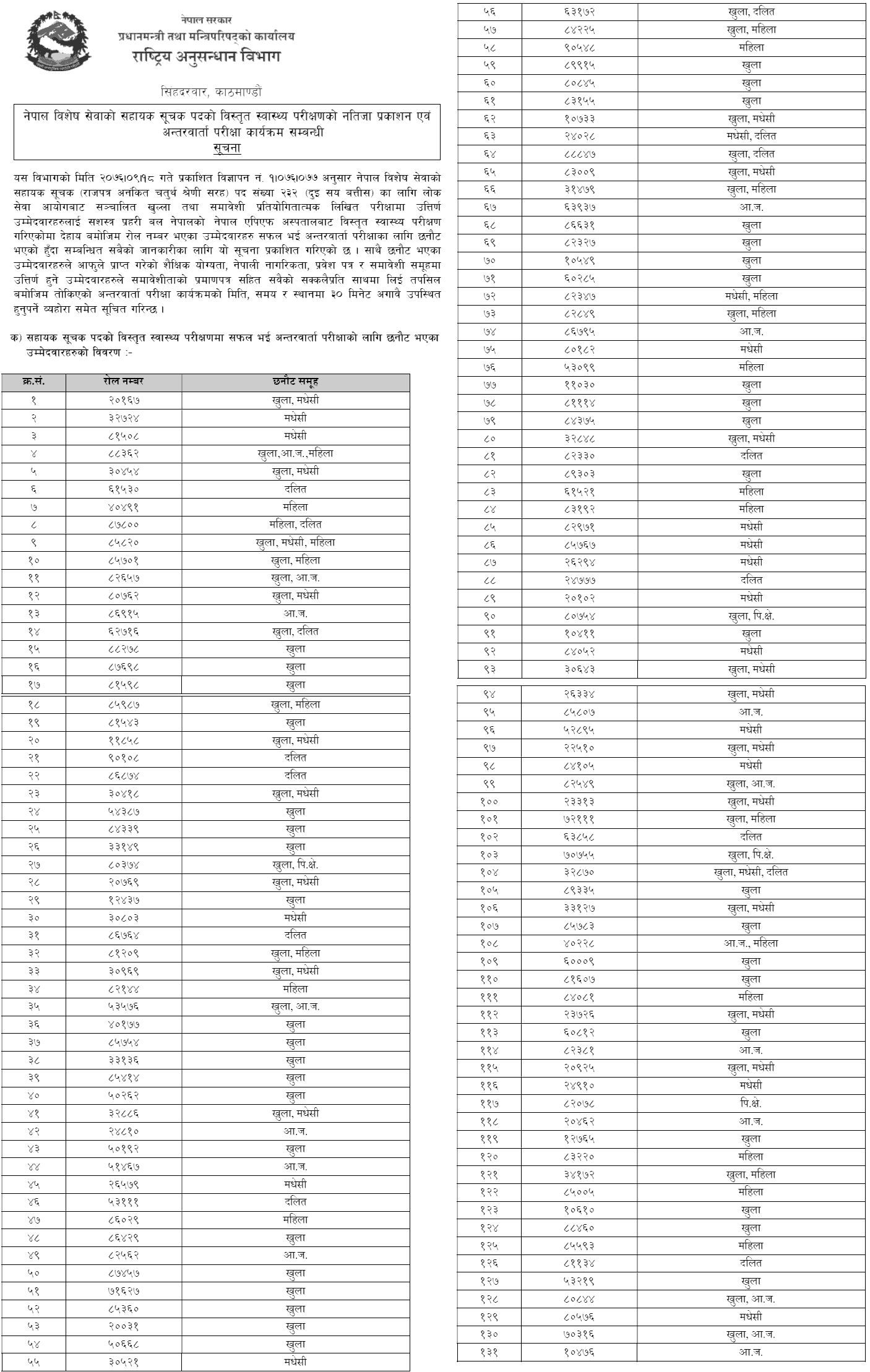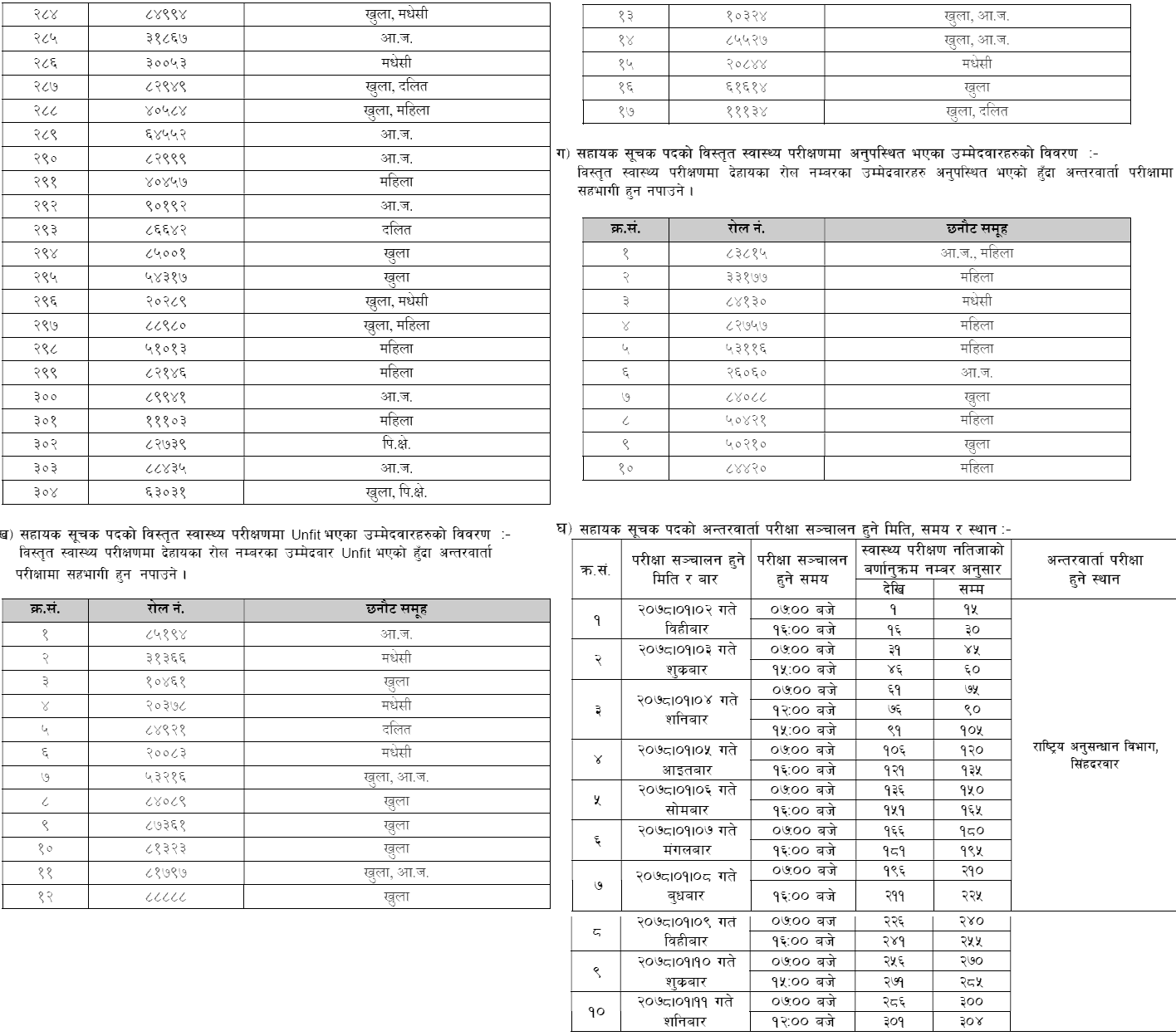 Sahayak Suchak 4th Level Result of Detailed Health Test and Interview Notice:
Government of Nepal, Office of the Prime Minister & Council of Ministers (OPMCM), National Investigation Department (Rastriya Anusandhan Bibhag) Notice regarding the publication of results of detailed health examination and interview examination program for the post of Sahayak Suchak of Nepal Special Service.
Rastriya Anusandhan Bibhag published on 2076-09-18, advertisement no. 1/076/077 for Sahayak Suchak of Nepal Special Service (Non-Gazetted 4th Level) post number 232 (two hundred and thirty-two).
Candidates who have passed the open and inclusive competitive written examination conducted by the Public Service Commission have undergone a detailed health examination from the Nepal APF Hospital of the Armed Police Force, Nepal; Candidates with the following roll numbers have been successfully selected for the interview examination; This information has been published for the information of all concerned.
In addition, the selected candidates are advised to be present 30 minutes before the date, time, and place of the specified interview examination program along with their educational qualifications, Nepali citizenship, admission card, and candidates who pass in the inclusive group, along with the certificate of inclusion.
Download Result:
Sahayak Suchak 4th Level Result of Detailed Health Test and Interview Notice.Pdf
Sahayak Suchak
Rastriya Anusandhan Bibhag