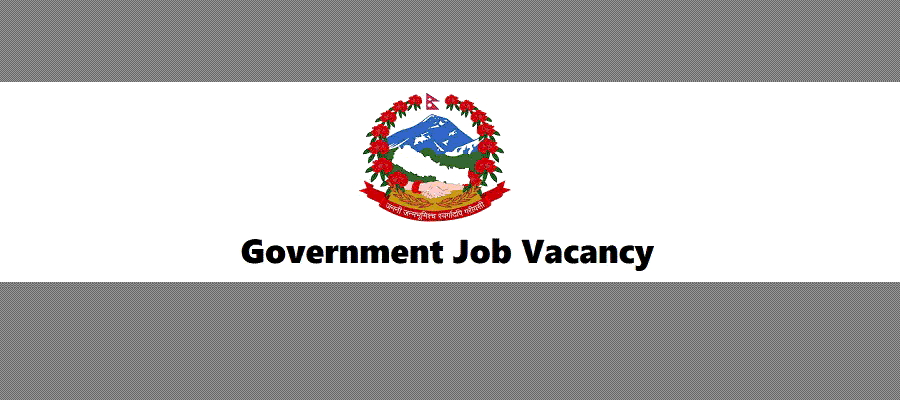 Barpak Sulikot Rural Municipality Vacancy for Secondary Level Science Teacher: Barpak Sulikot Rural Municipality, Rural Municipality Executive Office, Takukot, Gorkha, Gandaki Province, Nepal invites job vacancies for the position of teacher.
In the present matter, since there is a need for a science teacher in the vacant post of secondary level, teaching-learning grant quota for the community schools run under this Barpak Sulikot Rural Municipality; Interested Nepalese citizens should submit an application to the education, youth and sports branch of this rural municipality within 15 days from the date of publication of this notice.
1) Minimum Educational Qualification: Passed graduation level in education from a recognized educational institution of the Nepal Government and obtained a teaching permit.
2) Age: Completed 18 years and not exceeding 40 years by the last date of application.
3) How to Apply: The prescribed fee is Global IME Bank, Sulikot branch, Barpak Sulikot rural municipality's internal revenue account no.
4) Last date for submission of application: 2079-09-22 within office hours.
5) Documents to be submitted along with the application: Copies of the following documents attested by the applicant himself
a) Citizenship
b) Mark letter of educational qualification
c) Character certificate
d) Teaching License
e) Certificate of training f. A letter regarding the experience gained in the relevant field
6) Type of Examination: General, Subjective, and Interview.
7) Contact date: 2079-09-23
The application form can be obtained from the Education, Youth, and Sports Branch.
First published date: 2079-09-08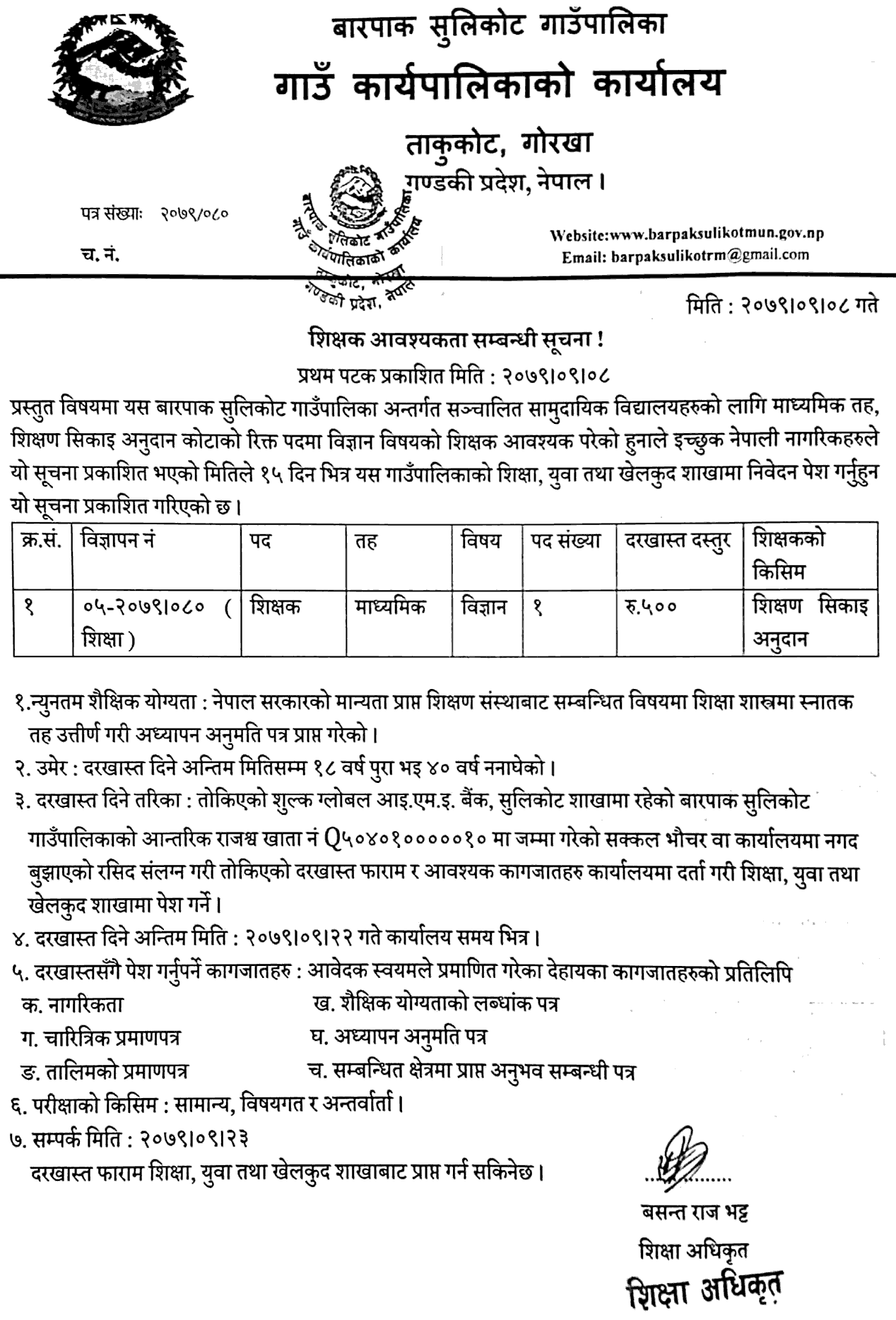 Gorkha
Gandaki Pradesh
Teaching Jobs
Job Vacancy
School Job