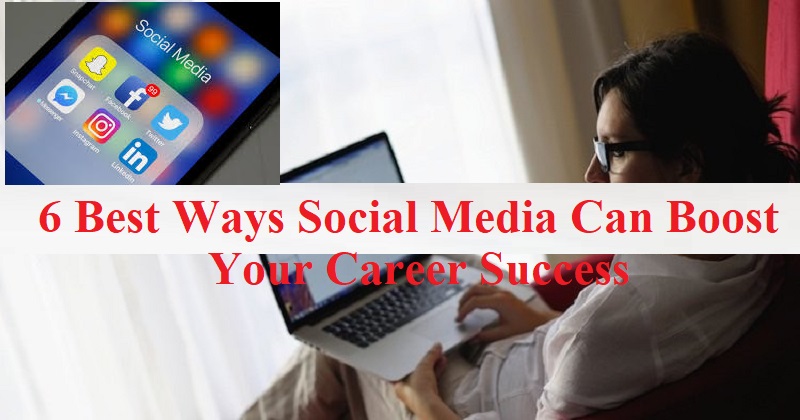 There is hardly anyone in the world that uses the Internet and does not have a social account. Almost every person is connected to social media using the internet. Today, social media is being used so much that on an average, every person ruins several hours of his time just to scroll up and down on Facebook, Twitter, and Instagram. Superstitious people believe that social media is used to pass entertainment or time. But we can tell you that using social media can also give your career a new height. In fact, if you use social media correctly you can get a new position in your career. Today, we are going to tell you how you can get access to your career by using social media. So let's know how you can boost your career in using social media.
1. Staying with Regular Update:
The biggest advantage of social media is that you can always keep up to date with the latest trends. For this, you have to break down the industry or the social media account associated with your field. You can always find the latest updates by filling the Publications page of your field giant companies. Apart from this, you can easily understand the changes coming in your field through social media.
2. Your profile is your first impression:
Nowadays social media is not only used to connect with people but with the help of social media, you can also get the best job in the industry. Indeed, social media is your first impression because the employer also investigates your social media account along with your resume to know you. If you want people to know about you properly then you can use your social media platform in a creative way to get your impression. With this, you can give a professional touch to your social media account by adopting a professional attitude. For this, you have to post only the professional and the things related to your field from your account.
3. Join Expert on Social Media:
If you want to move forward in career or want to grow more, then you can get expert advice. For this, you can get advice by joining the Expert Social Media Account. If you want any feedback or information related to your field, then you can easily connect with industry experts through social media.
4. Join Group:
There are many groups on social media such as Facebook and LinkedIn that post about career advice and job alerts. If you want a post related to career and job, then you can join this account. Here you will find the necessary and latest information related to career, job, interview etc. easily.
5. Create a Business Page:
If you are one of those people who is doing business instead of doing jobs, then make your business page on social media and keep updating necessary updates from time to time. It is important that you keep both your professional and professional accounts separate because you get connected with your personal and private friends, while you are contacting your clients etc. with a professional account.
6. Create your brand value on social media:
If you want to get success on social media, you will have to create your brand value. In order to emerge as a brand on the social account, you should avoid posting about your personal life from your social media account and post the same thing as a professional. If you want to progress in your career in a short time, using social media in such a way, you can give your career a new direction.