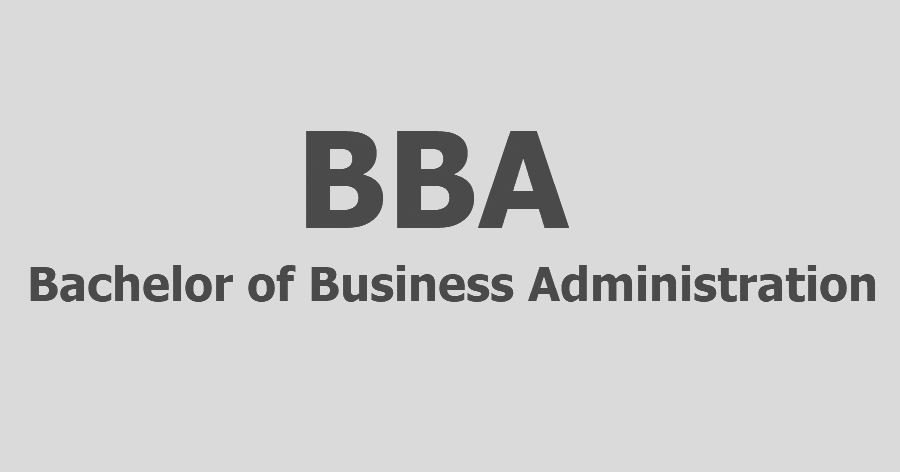 What is a BBA (Bachelor of Business Administration) Course?
A BBA (Bachelor of Business Administration) course is an undergraduate degree program that provides a comprehensive understanding of business principles and practices. It equips students with the knowledge and skills necessary for a successful career in the business world.
BBA Course Highlights
Duration: The BBA course is typically a 3-year program.
Core Subjects: The curriculum covers various core subjects such as marketing, finance, human resource management, operations management, and business law.
Practical Exposure: BBA programs often include internships, case studies, and real-world projects to provide practical exposure and develop problem-solving skills.
Industry-Relevant Skills: The course focuses on developing skills in areas such as communication, leadership, critical thinking, and decision-making.
Holistic Development: BBA programs aim to foster holistic development by emphasizing teamwork, time management, and professional ethics.
Why Choose BBA?
Choosing a BBA course offers several advantages:
Broad Business Knowledge: BBA provides a well-rounded education in various aspects of business, allowing students to gain a comprehensive understanding of the field.
Versatile Career Options: A BBA degree opens up diverse career opportunities in areas such as marketing, finance, human resources, operations, and entrepreneurship.
Foundation for Higher Studies: BBA serves as a foundation for pursuing higher studies like an MBA (Master of Business Administration) or other specialized master's programs in business.
Practical Skills Development: BBA programs focus on developing practical skills through internships, industry projects, and experiential learning, enhancing employability.
Networking Opportunities: BBA courses often provide networking opportunities with industry professionals, alumni, and guest speakers, facilitating connections for future career prospects.
List of Popular BBA Specializations
Marketing: Specializing in marketing focuses on understanding consumer behavior, market research, advertising, branding, and sales strategies.
Finance: Specializing in finance involves learning about financial management, investment analysis, banking, financial markets, and corporate finance.
Human Resource Management: Specializing in HRM focuses on topics like recruitment, employee training and development, performance management, and labor laws.
Operations Management: Specializing in operations management focuses on streamlining business processes, supply chain management, logistics, and quality control.
Entrepreneurship: Specializing in entrepreneurship emphasizes developing skills for starting and managing a new business venture.
Learning Outcomes
Completing a BBA course equips students with:
Business Knowledge: A comprehensive understanding of business concepts, theories, and practices.
Analytical Skills: The ability to analyze complex business problems and make informed decisions based on available data.
Communication Skills: Proficiency in effective verbal and written communication in a business context.
Leadership Abilities: The skills to lead and manage teams, motivate employees, and adapt to dynamic business environments.
Critical Thinking: The capacity to think critically, evaluate information, and propose innovative solutions to business challenges.
Ethical Awareness: A strong understanding of business ethics and the ability to make ethical decisions.
Course Outlines
The course outlines of a BBA program typically include:
Principles of Management
Business Mathematics and Statistics
Financial Accounting
Marketing Management
Organizational Behavior
Business Law and Ethics
Operations Management
Human Resource Management
Managerial Economics
Strategic Management
Types of BBA Course
BBA courses can be pursued in different formats:
Full-Time BBA: This is the traditional format where students attend classes on a regular basis.
Part-Time/Evening BBA: Designed for working professionals, these courses offer flexibility by scheduling classes in the evenings or on weekends.
Online BBA: An increasingly popular option, online BBA programs allow students to study remotely at their own pace.
Required Skillset for BBA
To excel in a BBA course and the business field, the following skills are essential:
Communication Skills: Effective oral and written communication abilities are crucial for interacting with colleagues, clients, and stakeholders.
Analytical Skills: Strong analytical skills enable students to assess business situations, identify patterns, and make data-driven decisions.
Leadership Skills: Leadership qualities, such as the ability to inspire and motivate others, are vital for managing teams and driving organizational success.
Problem-Solving Skills: The capacity to identify problems, evaluate alternatives, and implement effective solutions is highly valuable in the business world.
Adaptability: Being adaptable and open to change allows individuals to thrive in dynamic business environments and embrace new opportunities.
Ethical Awareness: Having a strong ethical foundation is important for making responsible business decisions and maintaining integrity.
BBA Career Options and Job Prospects
Upon completing a BBA course, graduates can explore a wide range of career options, including:
Marketing Executive
Financial Analyst
Human Resource Manager
Operations Manager
Business Consultant
Entrepreneur
Sales Manager
Project Manager
Banking Professional
Supply Chain Analyst
Job prospects for BBA graduates are promising, as they are sought after by various industries, including corporate firms, multinational companies, startups, consulting firms, and financial institutions.
BBA Eligibility Criteria
The eligibility criteria for BBA courses may vary across universities, but typically include:
Educational Qualification: Candidates must have completed their 10+2 education from a recognized board or institution.
Minimum Marks: Most universities require a minimum aggregate score of 50% or above in the qualifying examination.
Entrance Exams: Some institutions conduct entrance exams, while others admit students based on merit or through national-level entrance tests.
Courses After BBA
After completing a BBA degree, students can pursue further studies to enhance their knowledge and career prospects. Some popular options include:
Master of Business Administration (MBA): Pursuing an MBA allows students to specialize in a specific area of business and gain advanced management skills.
Master's Programs: Students can opt for specialized master's programs such as Master of Finance, Master of Marketing, or Master of Human Resource Management.
Professional Certifications: Obtaining industry-specific certifications like Certified Financial Planner (CFP) or Project Management Professional (PMP) can enhance employability.
FAQs about Masters of Business Administration (BBA)
What is the duration of a BBA course?
A BBA course typically has a duration of 3 years.
Can I specialize in a specific area during my BBA?
Some universities offer specialization options such as marketing, finance, human resource management, operations management, and entrepreneurship.
What are the career options after completing a BBA?
Graduates can pursue careers in various fields, including marketing, finance, human resources, operations, consulting, entrepreneurship, and banking.
Are there any entrance exams for BBA admission?
Some universities conduct entrance exams, while others admit students based on merit or through national-level entrance tests.
Can I pursue higher studies after BBA?
Yes, after completing BBA, you can pursue higher studies such as an MBA or specialized master's programs in business.
What skills are important for success in the BBA field?
Communication skills, analytical skills, leadership abilities, problem-solving skills, adaptability, and ethical awareness are essential for success in the BBA field.
Career Options