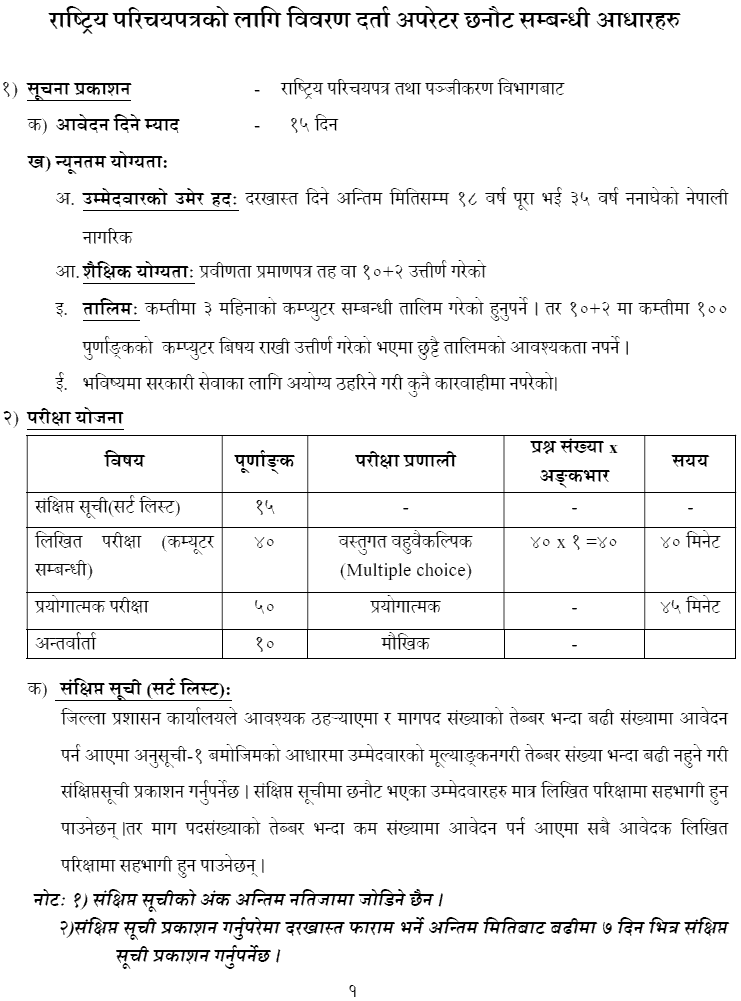 Details Registration Operator Syllabus for National Identity Card:
Details Registration Operator Syllabus download for National Identity Card: Selection Basis/process. Department of National Id and Civil Registration (DoNIDCR)
1) Publication of Notice - From the National Identity Card and Registration Department
A) Application deadline - 15 days
B) Minimum qualification:
i) Age limit of the candidate: Nepali citizen who has completed 18 years and not exceeding 35 years till the last date of application.
ii) Educational Qualification: Passed proficiency certificate level or 10 + 2
iii) Training: Must have at least 3 months of computer-related training. But if you have passed 10 + 2 with at least 100 integer computer subjects, no separate training is required.
iv) No action has been taken to disqualify him for future government service.
Download Syllabus:
Details Registration Operator Syllabus.Pdf