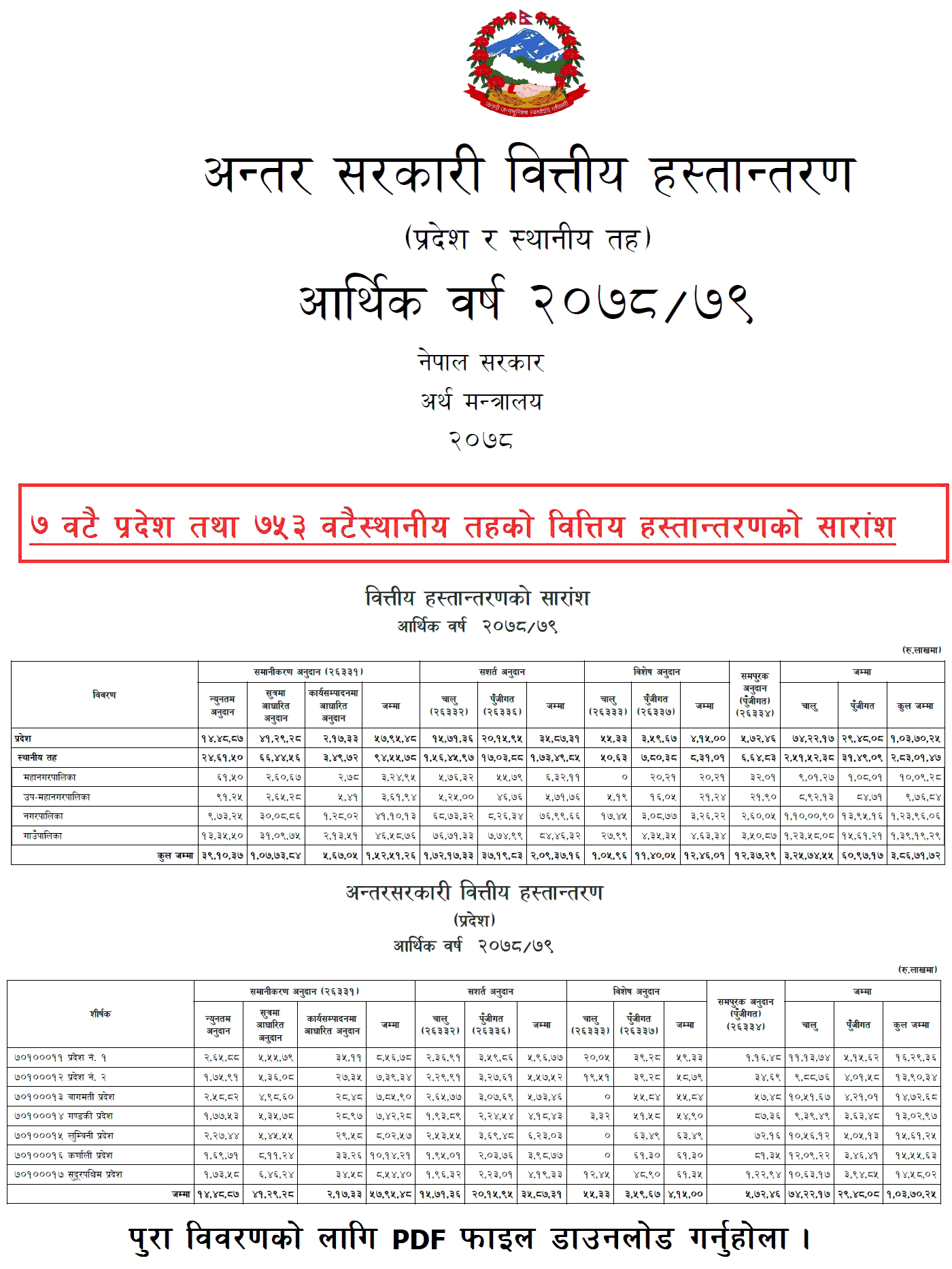 प्रदेश र स्थानीय तहले संघबाट कति पाए अनुदान - (७ प्रदेश तथा ७५३ वटै स्थानीय तहको विवरण) डाउनलोड गर्नुहोस

The federal government has transferred financial Grants about Rs. 400 billion to the provincial and local level for the coming fiscal year 2078/79. The government transfers four types of grants from the federal government to the provincial and local levels, including financial equalization grants, conditional grants, special grants, and supplementary grants.
In the coming year, Rs. 386.71 billion will be transferred to the lower government through financial transfers. Out of this, Rs. 103.70 billion has gone to the province and Rs. 283.01 billion to the local level through financial transfers.
Out of this amount, Rs. 139.19 billion has been transferred to Rural Municipalities, Rs. 123.96 billion to Municipalities, Rs. 9.76 billion to Sub-Metropolitan Cities, and Rs. 10.09 billion to Metropolitan Cities.
Download:
Govt Transferred 400 Billion Financial Grant to Provinces and Local Levels for the FY 2078/79.pdf