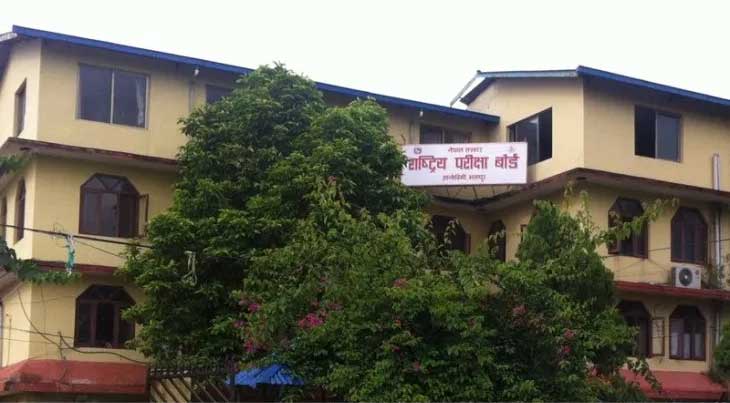 NEB Grade 12 - List of School Name, Address, and Code Number:
Government of Nepal, National Examination Board (NEB), Examination Control Office, Sanothimi, Bhaktapur
Among the students who filled the examination application form to participate in the annual examination of class 12, which was postponed due to the infection of COVID-19. How many students are currently living in a different district or location than the school they attended because of the epidemic? When the Province / Branch Offices of the Board have been informed to provide the details.
All the concerned schools have also filled the class 12 examination application form from their school and only the students who are currently living far away from the school's place of residence and the name, address, and code of the nearest class 12 operating school (name, address, and code of the school). Placed on the Board's website.)
Details including are requested to be made available to the concerned offices of the Board within 7 (seven) days as soon as possible.
Find out all NEB (Grade 12) affiliated schools in Nepal. It includes Schools Code Number, School Name, and School contact address. There are about 8700 Grade 12 schools.
Please download the pdf file and check the nearest school at your location. NEB is planning to conduct a Grade 12 exam from the nearest location where students are located. Due to the Coronavirus pandemics, NEB plans to conduct a class 12 exam from the student-savvy exam center.
Download PDF File:
NEB Grade 12 - List of School Name, Address and Code Number.Pdf

कक्षा १२ सञ्चालन भएका विद्यालयहरूको कोड, नाम र ठेगाना Download PDF