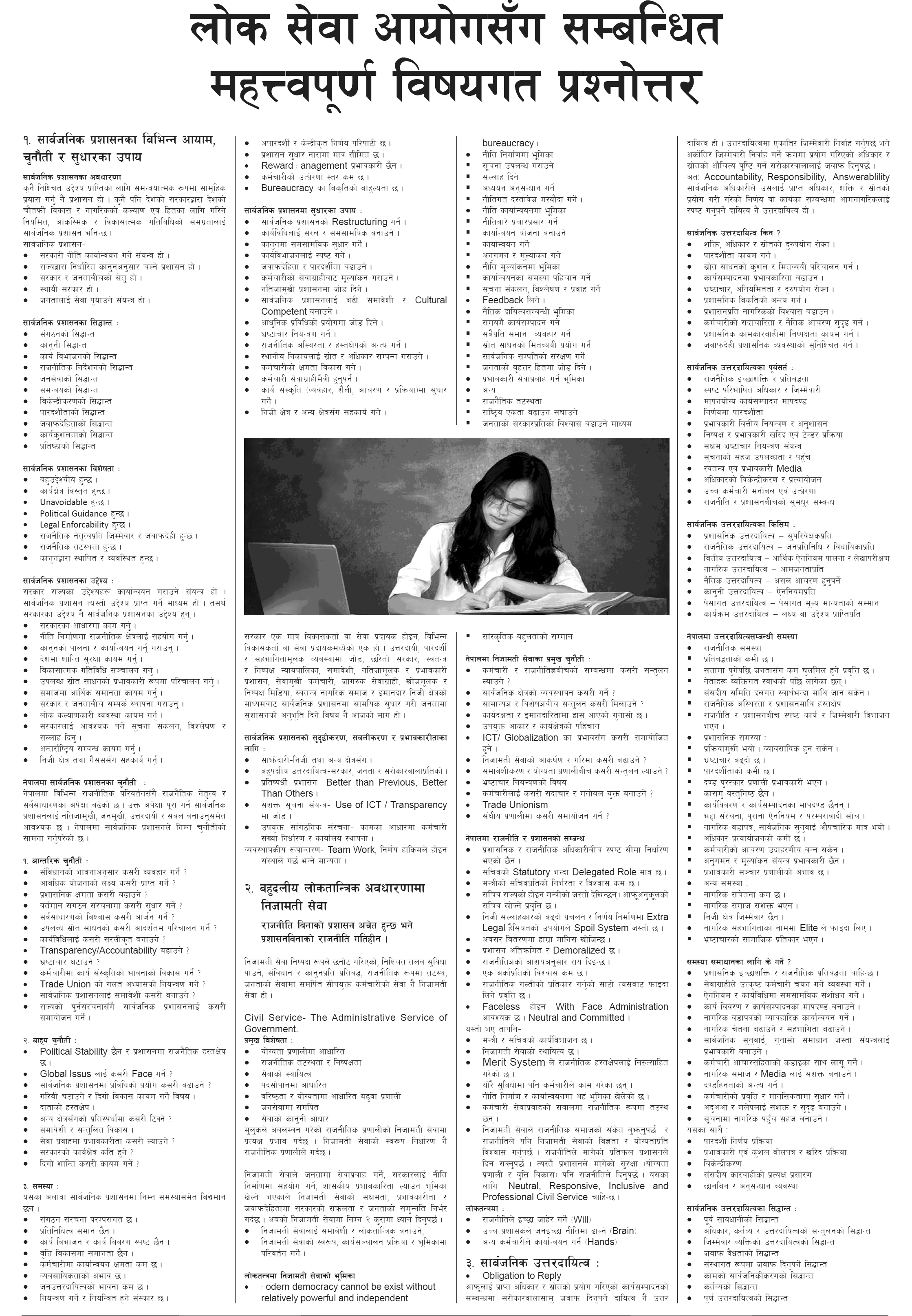 The Public Service Commission is set up to test and recommend qualified persons to be recruited for the public service. The examination and selection system of the commission is based on a merit system. It is no exaggeration to say that before the establishment of the Commission, government employees were recruited on the basis of looting in the civil administration of Nepal. Since the establishment of the commission constitutionally, the merit system has been used in the recruitment of government employees since 2008.
The constitution has placed ego responsibility on the shoulders of the Public Service Commission to manage the staff of public administration. The constitutional commitment not to make permanent appointments to the posts of pensioners from the Government of Nepal without the consultation of the Commission has completely closed the possibility of government recruitment in the government service. The constitutional provision that the Commission should be consulted on issues related to the Civil Service Conditions Act, including staff transfers, transfers and departmental punishments for civil servants has played an important role in maintaining the stability and security of civil servants by managing transfers and staffing.
The constitution gives the commission the authority and responsibility to determine the selection process for the purpose of recommending qualified candidates for the civil service, while the executive, ie the government, is given the responsibility to determine the qualifications required for the organization. Since the vacancies are usually filled through transfers, promotions and open competitive examinations, the role of the Commission is important to fill the three levels of government. Open, inter-service, inter-government, and internal competitive examinations (written, oral and experimental) are conducted by the Commission itself. Due to the impartial examination of the commission, eligible people from villages and towns who do not have political access to the civil service have got the opportunity to enter the government service.
The constitution stipulates that the commission should be consulted on the general principles to be followed in the promotion of the Nepal Army, Nepal Police, Armed Police Force, Nepal, and other federal government services. The law regarding the conditions of service of the employees of the service of an organized organization and the general principle to be followed in the promotion and departmental action of such service should be consulted by the Commission.
Lok Sewa Aayog