Overview
According to the decision of the Government of Nepal, including the former Dudhauli, Tandi, and Ladabhir VDCs under Sindhuli district, Dudhauli Municipality (दुधौली नगरपालिका) was established on 1 December 1960. As per the decision of the Government of Nepal dated 10th March 2017, the former Dudhauli Municipality and Hatpate, Nipane, Sirthauli, Harshahi, Arunthakur, Kakurthakur, and Jinakhu VDCs have been established as local level municipalities.
Dhudhauli Nagarpalika is bounded on the east by Udaipur district, on the west by Kamalamai municipality and Tinpatan Rural Municipality of Sindhuli district, on the north by Fikal and Tinpatan rural municipality of Sindhuli district and on the south by Dhanusha and Udaipur district.
The geographical area of ​​this municipality is 390.39 square kilometers and the population (according to the 2068 census) is 65302. The municipality is divided into 14 wards and the center of the municipality is the former Dudhauli municipality office located in Dudhauli Bazaar.
Geographical Map of Dudhauli Municipality: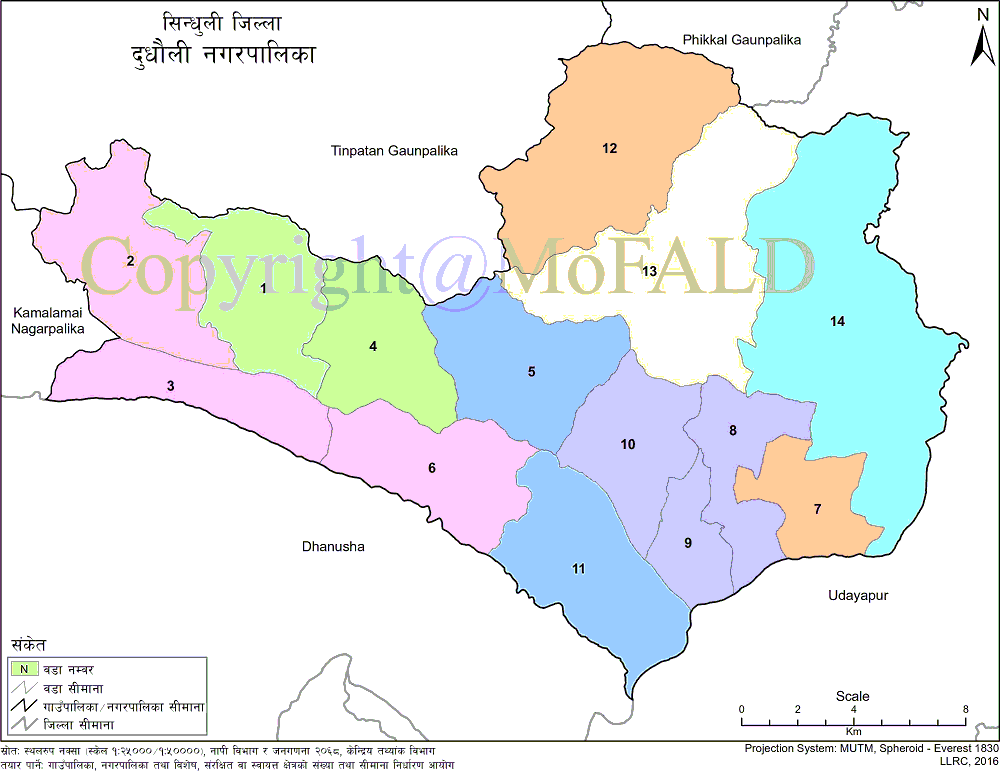 Contact Address:
Location: Dudhauli, Sindhuli, Bagmati Pradesh, Nepal
Telephone: +977-47-412045, 0+977-47-412051, +977-47-412052
Email: [email protected]
Website: www.kamalamaimun.gov.np