Overview
Kalinchowk Rural Municipality (कालिञ्चोक गाउँपालिका, दोलखा) of Dolakha District under Bagmati Pradesh is a geographical and administrative unit established in accordance with Article 295 (3) of the Constitution of Nepal. Named after the famous religious and tourist site of Dolakha district, Kalinchok Bhagwati, this Gaupalika has a total of 9 wards. It is bounded on the east by Gaurishankar Rural Municipality, on the west by Sindhupalchok District, on the north by the Bigu Rural Municipality and on the south by Bhimeshwar Municipality of the same district.
16 km from Charikot, the district headquarters of Dolakha. 132.49 sq. Km. Spread over an area. According to the 2011 census, the total population is 22,954 with 8,846 males and 9,603 females. According to the same census, the total number of households in this rural municipality is 4,418, population density is 28 per sq. Km. And an average household size of 4.2. Kalinchok rural municipality is a rural municipality in the northern part of the Dolakha district.
This Gaupalika has been established by transforming the six former VDCs (Kalinchok, Lapilang, Babare, Sunkhani, Lamidada, and Sundravati) by redefining the local level in the state restructuring under the federal system of government of Nepal.
Geographical Map of Kalinchowk Rural Municipality: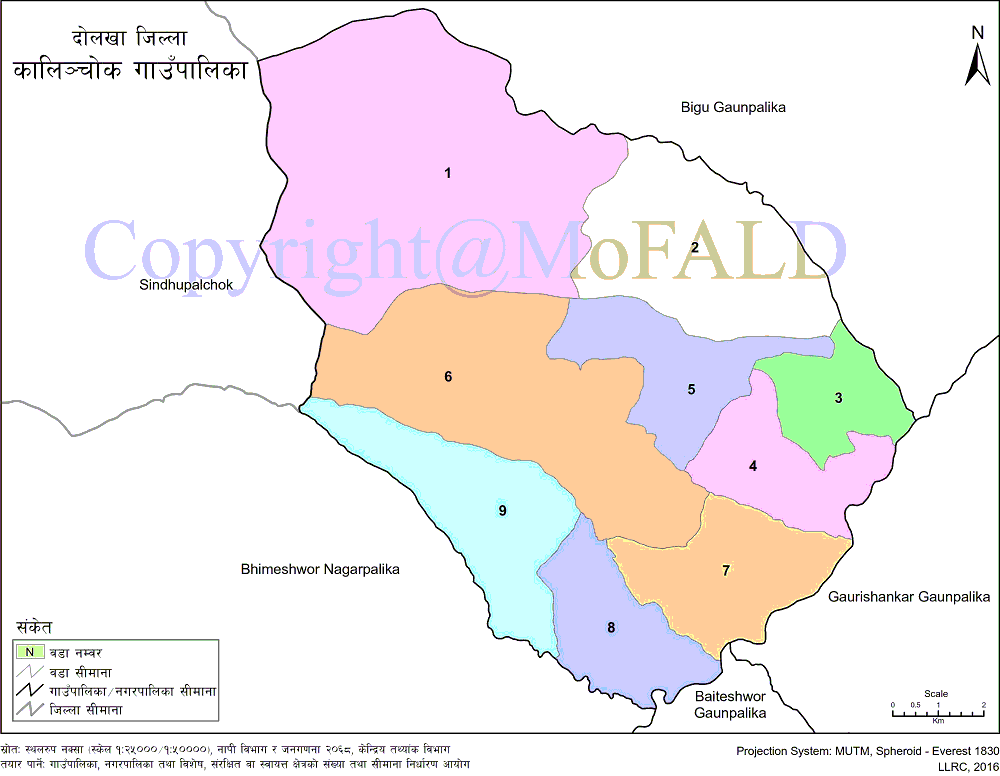 Contact Address:
Location: Kalinchowk Gaupalika, Sunkhani, Dolakha, Bagmati Pradesh, Nepal
Telephone: +977-49-691330
Email: [email protected]
Website: www.kalinchowkmun.gov.np