Overview
Namobuddha Municipality (नमोबुद्ध नगरपालिका, भकुण्डेबेसी, काभ्रेपलाञ्चोक) is formed of former 8 VDCs such as Mathurapati, Phulwari, Methinkot, Kanpur Kalapani, Khanalthok, Puranogaun Dapcha, Chhatrebanj Dapcha, Daraune Pokhari, and Shyampati Simalchaur.
According to the provisions of the current constitution of Nepal, each municipality will be an autonomous and organized body with an inseparable succession. The municipality will have its own seal. The municipality will be able to acquire, consume, and sell the movable and immovable property as an individual. The municipality has been operating and managed in the same way as the municipality has mentioned that a person can file a complaint in his own name and also in the same name. Currently, six municipalities have been formed in Kavrepalanchok district. This Namobuddha municipality is the fifth municipality to be formed.
Most of the areas in this municipality including Namobuddha, Dapcha, Phulwari, and Bhakundebeshi have a lot of potential related to agriculture, trade, and business. The municipality is mainly inhabited by Hindus, Buddhists, and Christians. Brahmins, Chhetris, and Tamangs are in the majority here. Citizens have been embracing agriculture, animal husbandry, and trade as their main occupations since time immemorial. The proximity of Dhulikhel, Banepa, and Kathmandu Valley has had a direct positive impact on the economic, social, and cultural development of the municipality. Agricultural and livestock products produced here are mostly consumed and sold in the same market area. Geographically, the town has moderate hilly terrain and is well-suited for human habitation and tourism.
Historical Background:
About 6,000 years ago, King Singhat Chhenpo ruled. He had 3 nephews: the eldest, the second and the youngest were Draya Chenpo, Laha Chenpo, and Semchen Chelpo. The eldest and second were perfect in politics and martial arts and the youngest son was kind, compassionate, and tolerant. The youngest son, Semchen Chhelpo, has a history of cutting off the flesh of his thighs with his five damsels and cutting the flesh of his thighs while he was unconscious. There is also a legend that the prince later became Gautama Buddha and the children of five sisters became disciples, and the name of the main religious site of the municipality was changed to Namobuddha after the prince.
Geographical Map of Namobuddha Municipality: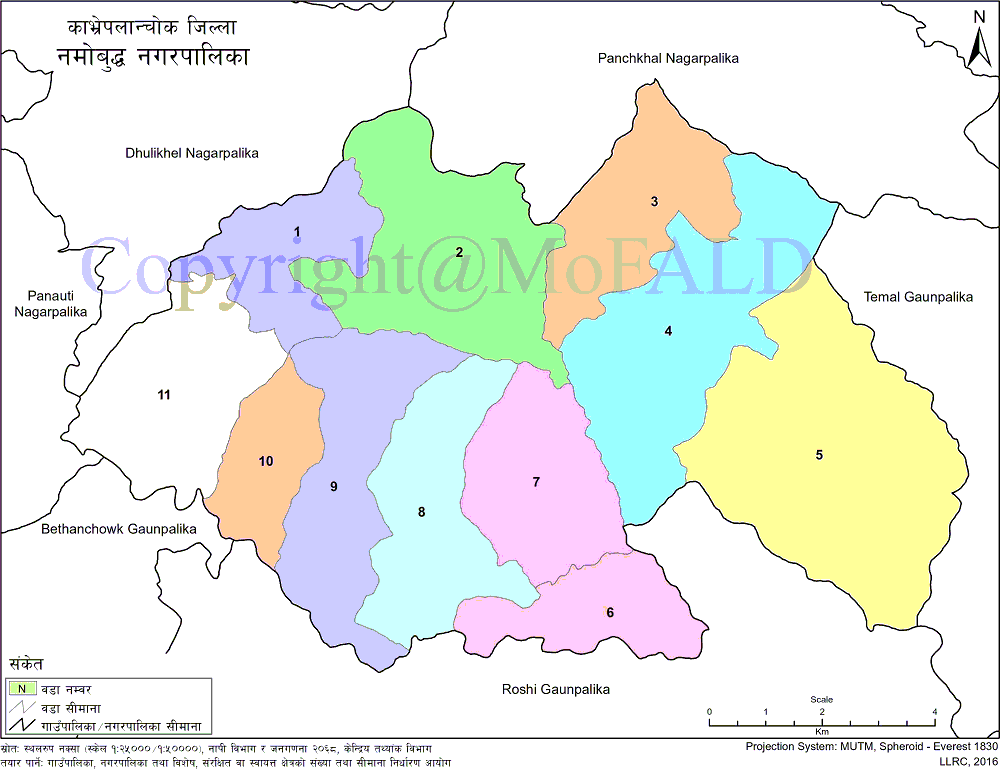 Contact Address:
Location: Bhakundebesi, Namobuddha Municipality, Kavre, Bagmati Pradesh, Nepal
Telephone: +977-11-661281
Email: [email protected]
Website: www.namobuddhamun.gov.np