Overview
Nisdi Rural Municipality (निस्दी गाउँपालिका) formed With regard to the formation of 744 local levels by the Government of Nepal, formally established on the 27th of Falgun, 2073 BS. The total area of ​​Nisdi Gaupalika is 194.5 sq. Km and according to the 2068 census, the population is 22,611.
Nisdi Rural Municipality in the eastern part of Palpa District is rich in natural resources, rich in water resources, and is a center of Magar culture and civilization. Previous Wakamlang, Sahalkot, Jhiruwas, Mityal, Galdha, Archale, and Jyamire VDCs have merged to form Nisdi Rural Municipality in a new shape and form.
Located in the central part of Nisdi and Arunkhola reservoir area, it extends from Jura Lake to Bevoke, from Arunkhola, Galdha field, Mudhabas field, Damar field, Dhunganabesi field to Damara field of Bakamlang. We have embraced the belief that equal development and progress of Magar, Bahman, Chhetri, Newar, Thakuri, and Dalit communities should be the new identity of this Rural Municipality.
Nawalparasi District in the East, Purbakhola and Mathagadhi Rural Municipality in the West, Rampur Municipality and Purbakhola Rural Municipality in the North, and Nawalparasi District in the South. It is a rural municipality with great potential in terms of geographical, natural, historical, cultural, and tourist importance.
Geographical Map Nisdi Gaupalika, Palpa: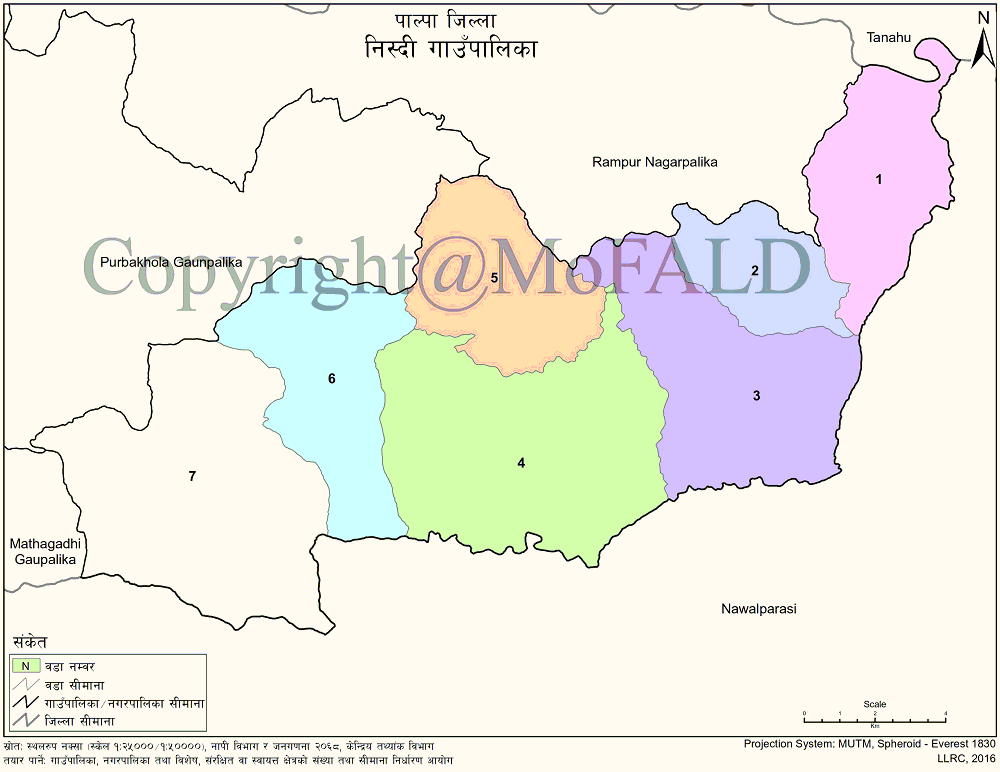 Contact Details:
Nisdi Rural Municipality (निस्दी गाउँपालिका)
Mityal, Palpa, Lumbini Pradesh, Nepal
Phone: +977-75-620041, +977-9857079210, +977-9857068913
Email: [email protected]
Website: www.nisdimun.gov.np