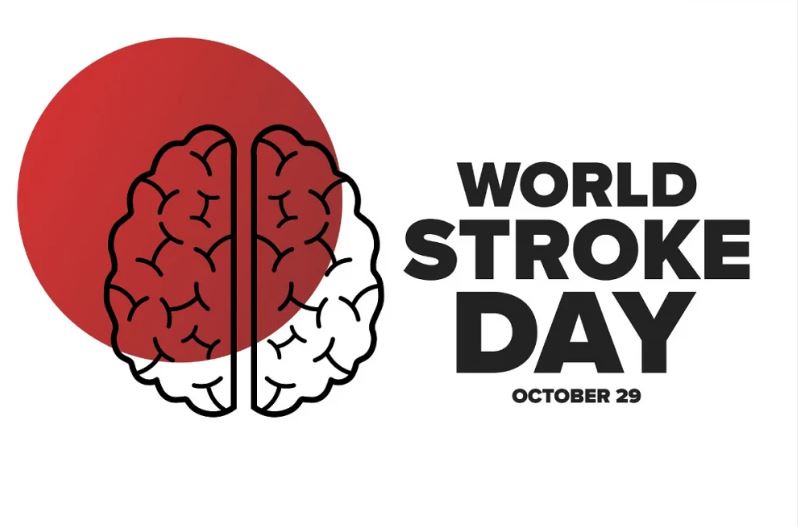 World Stroke Day is celebrated with various programs around the world. Stroke Day is celebrated every year on October 29th, these days around the world, Nepal is also celebrating this occasion by organizing various programs.
Stroke, which is a complex physical condition, occurs when there is no blood flow to any part of the brain. If there is a lack of oxygen and nutrients in the brain, the brain loses its control when blood accumulates in the blood vessels and blocks them. This is called a stroke. If it is not treated in time, the brain may be permanently damaged and the person may even die.
President of Nepal Stroke Association (NSA) Dr. Raju Paudel says that the association has been setting international standards for the treatment of stroke in addition to providing TAM in various hospitals and health institutions.
The association has been working with Nepal Stroke Project with the help of the University Hospital Heidelberg in Germany. Established in 2017, the association has been researching the current situation of stroke in Nepal and the measures to be taken to treat it.
Similarly, in collaboration with GIZ, the World Health Organization and other organizations, the association of IA is working to set the guidelines related to stroke in Nepal and said that the guidelines related to stroke will be prepared and handed over to the government as soon as possible. The association has also been doing the work of listing the stroke status of 15 hospitals across the country, keeping information about the patient's condition, etc.
Dr. Poudel, who is also a senior neurologist working at Grandi International Hospital, said that one-third of those who had a stroke died prematurely, and emphasized that the government should pay special attention to prevent it from becoming catastrophic. "One in every four people in the world and one in six seconds has the possibility of stroke, we should be aware of this," he said.
Dr. Poudel emphasizes that the rate of stroke is high in an underdeveloped and developing country like Nepal, so it is important for the government to pay attention in time. There is a statistic that 10 percent of those who have a stroke die in Nepal. According to him, high blood pressure, diabetes, obesity, smoking, inactive lifestyle, unbalanced diet, and heart rhythm are likely to lead to stroke, so one should be careful about it.
Loss of balance, crooked face, sudden loss of eyesight, slurred speech, and numbness of limbs are symptoms of stroke and treatment is possible only if you reach the hospital within four and a half hours if these symptoms appear, says Dr. Paudel.
Because of blood clots in the body during a stroke, the patient needs to be treated with blood thinners and in addition to this, the patient needs physiotherapy. In Nepal, the treatment of stroke is becoming challenging due to geographical difficulty, limited resources, and lack of skilled manpower. Dr. Poudel says that treatment is possible if the disease is identified and treated in time.